VA Secretary Warned 'Don't Eat Yellow Snow,' Caught Eating Yellow Snow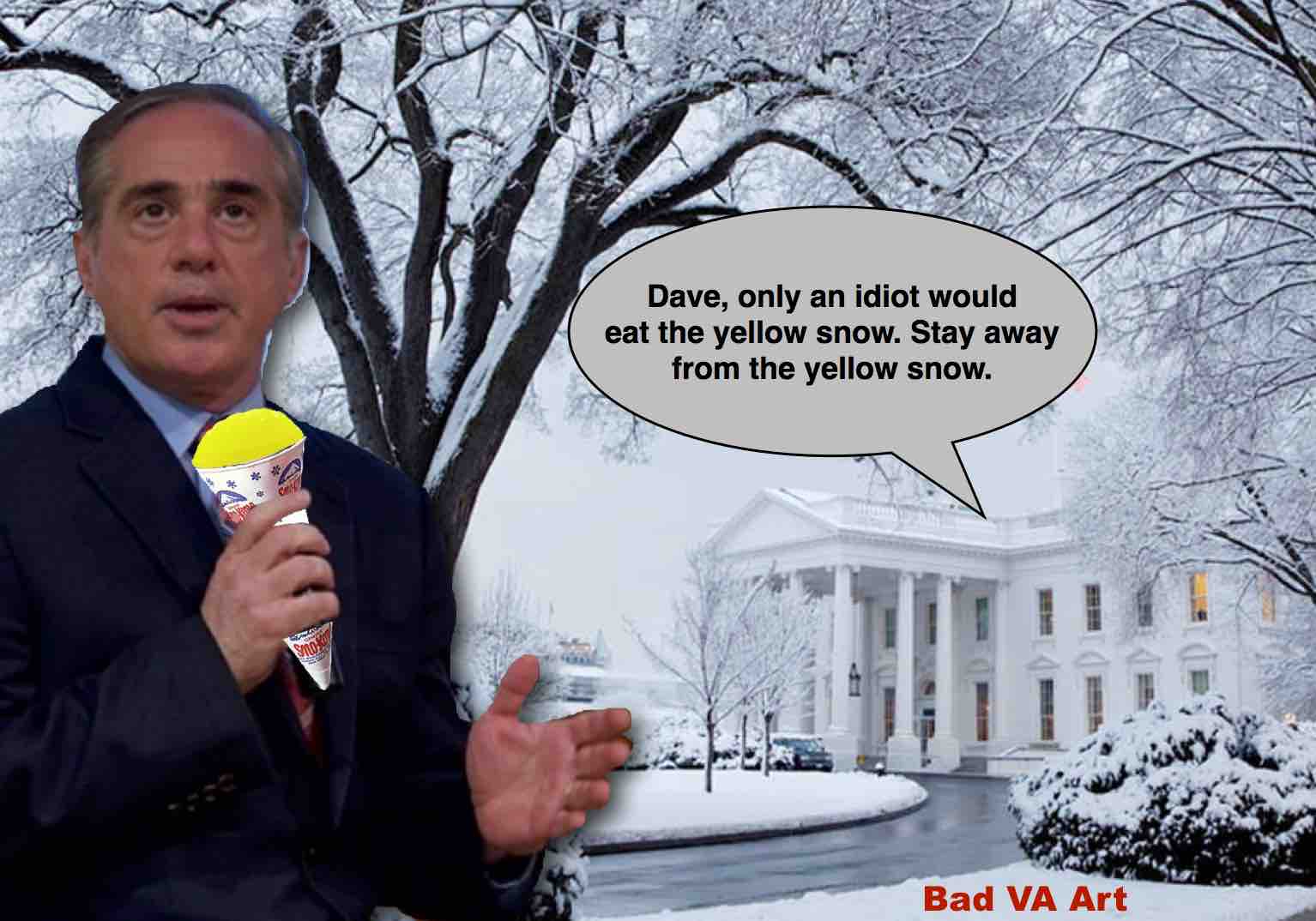 Despite repeated warnings from President Donald Trump to not eat yellow snow, VA Secretary David Shulkin ate yellow snow at a Wimbledon match with a friend.
Shulkin is at the center of an ethics storm for accepting expensive tickets from alleged friend Victoria Gosling during a government-funded vacation to Europe that included some business meetings. Shulkin claims he is a friend of Gosling's and got to know her during the Invictus Games in 2017.
While the IG report impugned Shulkin and concluded Gosling was not his friend it stopped shy of addressing possible implications of Gosling providing expensive tickets to Shulkin in light of her employment as director of Sage Software, a vendor of the federal government with budding relationships at the Department of Veterans Affairs.
RELATED: Sec VA, Staff Misled Officials Over European Vacation
The report also failed to address the impact of Shulkin's consumption of yellow snow at the Wimbledon match. Insiders report Shulkin was repeatedly warned to not eat yellow snow but ate the snow anyway.
In response to these allegations, Shulkin's criminal attorneys said someone hacked into the snow cone maker and placed yellow snow into the maker made from dog refuse instead of lemonade but admit Shulkin did eat yellow snow.
Shulkin is very sorry for eating yellow snow and regrets the optics of eating yellow snow.
[This was satire. Shulkin surely did not eat yellow snow at Wimbledon or at the White House.]
RELATED: Thomas Bowman May Get Fired

Back To Reality
Okay, I hope you enjoyed my Bad VA Art for the day and the above satire.
Personally, I still am surprised by the lack of common sense displayed by numerous VA leaders related to this scandal.
Of course, we all know Shulkin did not eat yellow snow at the Wimbledon match because Brits do not serve snow cones at Wimbledon. That would be silly. However, it is no more silly than the accepting of expensive Wimbledon tickets from the director of a government contractor given the ethical implications.
What is not silly are the allegations leveled against Shulkin and his counter-allegations against the White House or other VA leadership engaging in subterfuge against his leadership in the agency.
WashPo: Shulkin Claims Hacking, Subterfuge Caused Ethics Breach
The FBI should investigate the matter since it involves conspiracy and fraud.
The truth is Gosling does work for Sage as a director and Sage is a government contractor. Anyone knows government employees are not supposed to accept large gifts from government contractors.
But if those government contractors offer you some yellow snow, that small of a gift could likely be accepted without any ethical implications. So, eat away, Dave, eat away.