Veteran Medical Records Illegally Accessed In Alleged Smear Campaign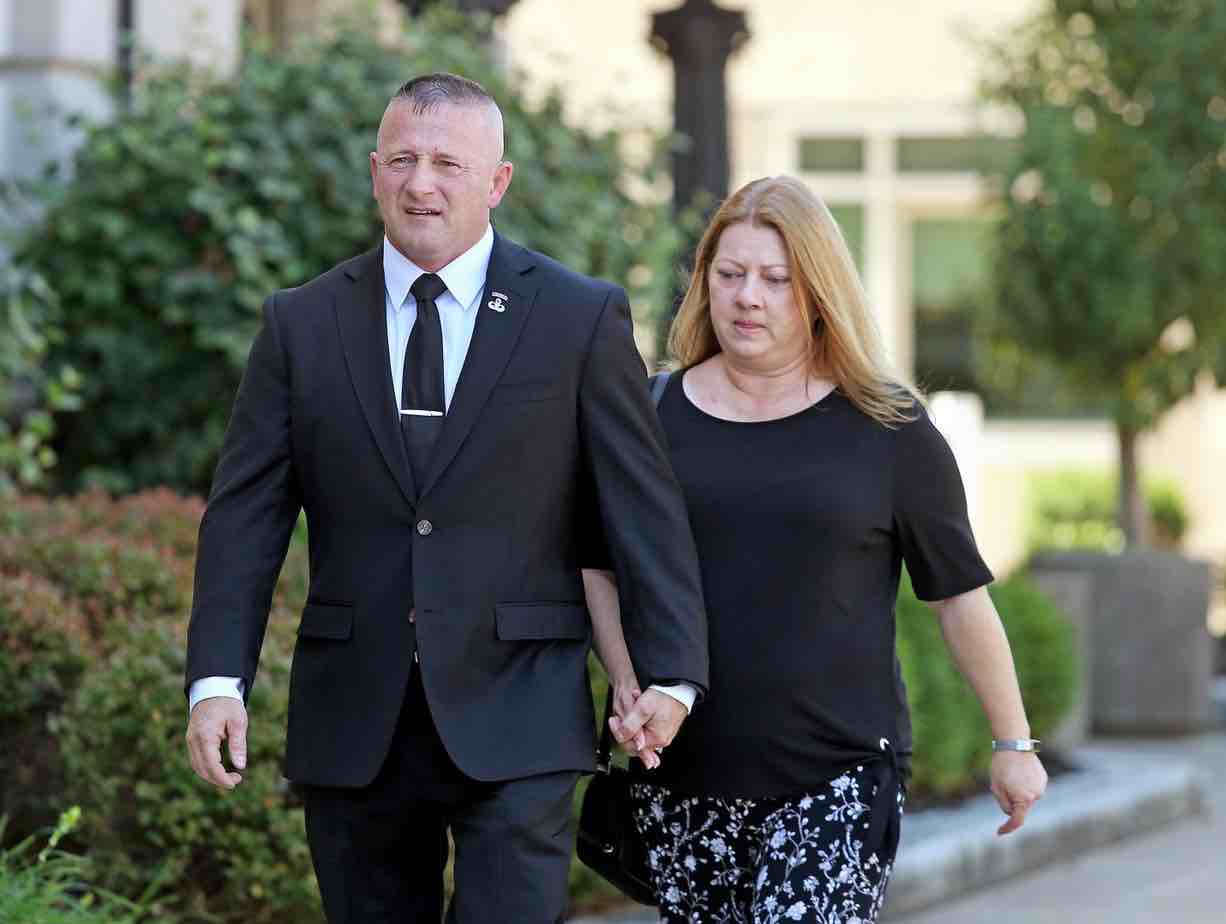 A former VA employee just pled guilty for computer fraud in an illegal scheme to access the medical records of a veteran running for Congress in an alleged smear campaign.
One of the victims in question, Richard Ojeda (pictured above), is a retired Army Major who served three tours to Iraq and Afghanistan. At the time of the computer fraud, Ojeda was running for Congress while serving as a state lawmaker in West Virginia. A former VA employee illegally accessed the veteran's medical records, took photos of them, and shared those with a third party during the campaign.
The former VA employee, Jeffery Scott Miller, pled guilty to six counts of computer fraud for unauthorized access to Ojeda's records and other veterans including five of his coworkers. Miller worked at the Veterans Benefits Administration as a claims assistant.
Miller, himself a veteran, allegedly took illegal photos of Ojeda's records days after he was selected as the Democratic representative in the 2018 primary election. Ojeda alleges the photos were used in a scheme to ruin his political campaign.
The VA Office of Inspector General apparently began an investigation into the unlawful access of records but initially refused to share those records with Ojeda.
The former state lawmaker sued VA for access to the agency's investigations records to investigate what happened. He did receive a report from IG, but it was too heavily redacted to make use of for Ojeda's purposes.
Miller faces up to one year in prison, a $100,000 fine, and one year of released supervision. The sentencing is scheduled for December 9.
Ojeda lost his campaign to US Rep. Carol Miller, who is supposedly not a relative to Jeffrey Miller. Congresswoman Miller received 56 percent of the vote.
Veterans for years have regularly complained about VA employees and contractors illegally accessing their health records to smear whistleblowers and other targets. The access complained of by countless veterans is rampant, and someone needs to do something.
Recently, whistleblowers allege government contractors are accessing private computers and medical records in efforts to harass, gaslight, or surveil individuals whose dissent threatens the status quo or contractor deals that grease the wheels of insiders.
Should all veterans file demands for SPAR? Ever hear of it? That is a Sensitive Patient Access Report (SPAR).
According to VA:
As cited in VHA Handbook, 1605.01, Privacy and Release of Information, a Veteran has access to the SPAR because the SPAR is covered under the Privacy Act system of records, "Veterans Health Information Systems and Technology Architecture (VistA)-VA"(79VA10P2)." Specific processes included with the Right of Access are cited in VHA Handbook, 1605.01. The SOP is to be implemented by VHA facilities by May 17, 2017.
I would suggest all veterans put in a demand for their records to be protected by SPAR if possible.
Remember, the possibility of unlawful access to your records increases with every deal between a contractor and the agency.