VA Scanning Backlog Five Miles High (That's Not A Typo)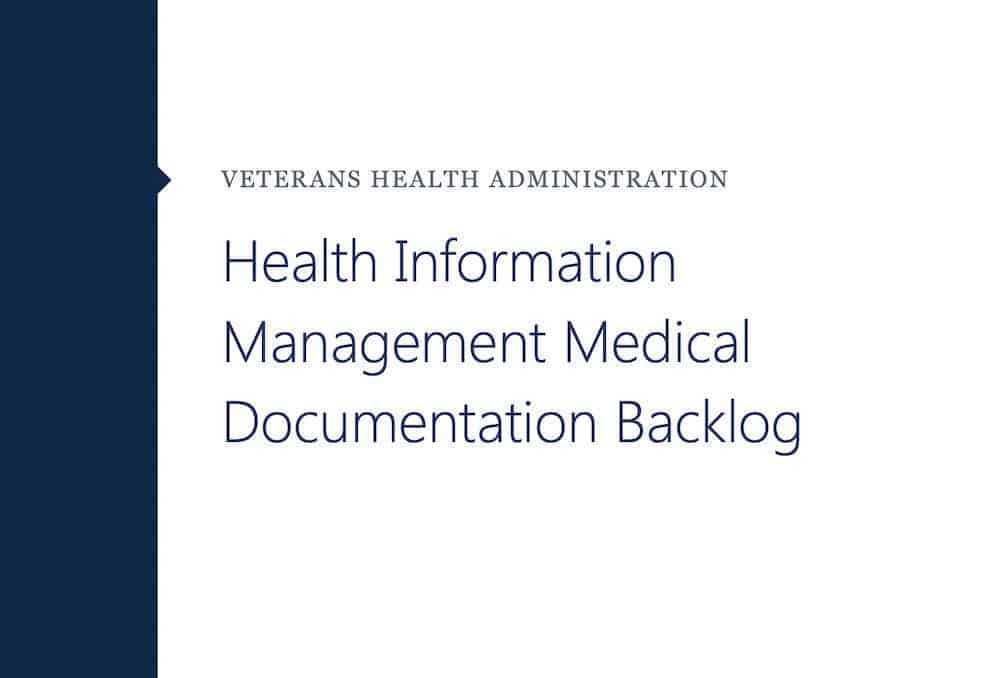 IG just issued a report revealing Veterans Health Administration has a new backlog – – this time it's a massive pile of documents measuring 5.15 miles high.
VA OIG audited more than 70 VA medical facilities as part of an evaluation of the agency's medical document scanning practices. Inspectors documented a massive backlog of documents waiting to be digitized or scanned. At least 597,000 individual files are affected.
"If medical facilities do not strengthen controls to scan and index medical records in a timely manner, patient care could be delayed or medical decisions could be based on incomplete documentation," OIG said.
"In addition, care providers or administrative staff could spend time searching for necessary medical documents that were not indexed to the EHRs."
Like most screw-ups, the backlog puts veterans lives at risk since clinicians lack ready access to the unscanned documents dating back to 2016. That's right. An organization that relies on an electronic health record has a digitizing backlog dating 3 years… and 5 miles high.
RELATED: Senior VA Officials Unlawfully Access Veteran's Health Records
A big source of the backlog are records created in the process of expansion to non-VA care through Veterans Choice and now the VA MISSION Act. Civilian care providers are sending in paper records for VA to scan into its system.
As with most changes, the VA was unable to properly anticipate and respond to the requirements placed on the organization by Congress.
Should we be surprised?
As the MISSION Act expands, so too will the agency's inability to properly process the backlog creating another potential crisis.
"Inaccurate EHRs put patients at risk and compromise the continuity of care because accurate medical diagnoses and treatment depend on complete and current documentation," the agency concluded.
RELATED: Wrongful ER Denials Costs Veterans Over $100 Million Annually
"VHA needs to improve supervision and management of scanning activities to ensure medical documents are indexed to patients' EHRs in a timely manner. This will help ensure veterans receive appropriate, thorough, and timely care."
The audit revealed VA has a massive staffing shortfall in the area of scanning.
IG found that one VHA medical facility is authorized 14 staff for 44,000 veterans. Another facility with 46,000 veterans is only authorized 3 staff.
Given the agency's historic dysfunction in the area of preventing backlogs, we should not only not be surprised, but we probably should not hold our breath for a quick fix on this, either.
What do you think? Should the agency be able to anticipate and respond to this 5-mile backlog in a timely manner?