DHS, VA Police Monitoring 'VA Is Lying' Facebook Group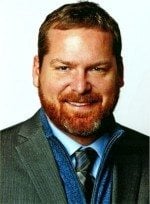 An internal alert email from VA police forwarded by an AFGE president shows VA Chief of Police and DHS National Operations Center (NOC) are monitoring the VA is Lying Facebook group.
These security organizations believe the VA is Lying group plans to protest at VA facilities mired in the wait-list scandal and went on to warn employees about the threat.
RELATED: Homeland Security Police Caught Harassing Sick Veterans
"We have received information from VA Police Chiefs and the NOC regarding a group "VA Lies" reportedly organizing through social media mass protest at 111 VA medical centers nationwide on May 20, 2016."
Veterans have long correctly suspected the Department of Homeland Security was monitoring certain veterans. Apparently protesting veterans deaths through the wait-list fraud is now a matter for DHS.
Where the hell were they when veterans were being killed as a result of the fraudulent wait-list scheme?
According to VA Handbook 0322, VA has an Integrated Operations Center that:
"The VA Integrated Operations Center (VA IOC) serves as the Department of Veterans Affairs' information and operations center that provides a single focal point for information sharing, reporting, command and control, communications specialized technologies and information collection, assessment, analysis and sharing for all VA components under emergent and non-emergent conditions. The VA IOC is continuously staffed and operational, 24 hours a day, seven days a week (24/7/365). The VA IOC maintains communication and information exchange with other Federal operations centers, such as the Department of Homeland Security (DHS) National Operations Center (NOC) and the National Response Coordination Center (NRCC) of the Federal Emergency Management Agency (FEMA) when activated. The VA IOC also is responsible for the monitoring and exchanging information with other interagency participants, including federal, state, and local governments, and non-governmental agencies and private sector partners via the Homeland Security Information Network (HSIN)."
READ: VA Handbook 0322
One AFGE Union president cited another email from VA police alerting employees about possible protests nationwide. President Travis Riggs indicated the "colorful" VA is Lying group members have "targeted" 111 VA facilities involved in the wait list scandal. Riggs said some of the group members were busy telling the president what he "could do with [himself]."
VA, DHS and the AFGE union are all apparently under the delusion that the VA is Lying group is dangerous and worth spying on. Interesting.
DHS, VA POLICE EMAIL
From: Riggs, Travis
Sent: Friday, April 15, 2016 04:14 PM
To: AFGE VA Presidential Group
Cc: Burdick, Tina; Ulin-Gilson, Tamlyn (Boise)
Subject: Report of widespread protests at VA facilities 5/20/16
Sisters and Brothers:
I received word today that the group VA is Lying (see their Facebook page) is planning widespread protests at many VA facilities on May 20, 2016. An email string was sent to all station police chiefs and was passed along to me. They are urging targeted facilities to have "situational awareness." I am not sure how big of a protest it is going to be (maybe a handful of people at each VA facility). You may want to check and see if your facility is on this list, there are 111 facilities being targeted. I have had some personal interaction with people belonging to the group; all I can say is that they can get pretty "colorful" when describing to me what I can go do with myself. J
Here is the original email:
We have received information from VA Police Chiefs and the NOC regarding a group "VA Lies" reportedly organizing through social media mass protest at 111 VA medical centers nationwide on May 20, 2016. The below open source URL is intended as a situational awareness piece to establish an action plan for you respective facilities. The article identifies those facilities allegedly involved in the "Wait-Time" issue investigated by VAOIG. Please check the website to determine if your facility is listed as one of the locate slated for demonstration.
Sincerely,
Travis JD Riggs
President
American Federation of Government
Employees, AFL-CIO, Local No. 1273
Pride Coordinator/District 11
(208) 422-1033/208-422-1239 (fax)
Boise VA
UPDATE FROM RON NESLER
I called Ron Nesler, founder of VA is Lying, to find out what was going on with the protests. Ron says he had no knowledge of any such protests. So, it would appear that the emails forwarded via VA Chief of Police and DHS is more of a psyop than something with any real substance.
Thanks Big Brother. You stirred your own hornet's nest for no obvious reason.