Is A 'Government Shutdown' Threat The New Norm? New Information On How Tonight's Possible Government Shutdown Could Affect Your Veterans Benefits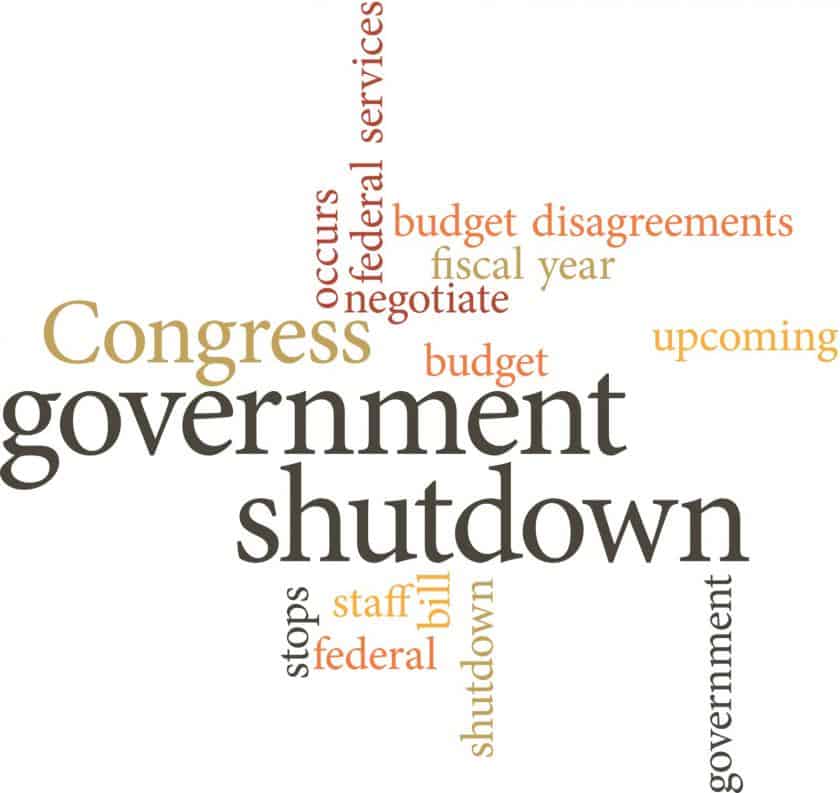 Funding for the federal government will expire tonight at midnight, again, meaning the government shutdown vote is scheduled today or funds will run out.
The last government shutdown started January 18, 2018, and thousands of disabled veterans are without payments following a glitch that may be linked to the shutdown.
Tonight, the House of Representatives will vote on whether to allow a government shutdown occur again after the Senate has already passed a funding resolution for the next two years. The House is looking at a six-week solution while they resolve larger issues to get a long-term spending bill that matches the Senate.
"Critically, it would also keep the government funded for another six weeks, giving lawmakers time to put together a long-term spending bill that would stretch through the rest of the fiscal year. The current temporary funding measure is set to expire at midnight on Thursday." – NY Times
Some Democrats are opposed to the bill because it does not address illegal immigration. Some Republicans are opposed to the bill due to feigned concerns over deficits.
Whatever.
Here is what we think happened after the most recent shutdown and how veterans can protect themselves in the event of future a future government shutdown. The big takeaway is that any government shutdown could result in a failure of the agency to pay you.
Be ready.
UPDATED: Feb 8, 2018, 4:00 PM CST
General Government Shutdown
Generally speaking, the VA is funded in advance to avoid what happened in 2013 meaning health care services will continue. Payments for benefits are likely believed to continue, but the past two government shutdowns had problems and some veterans were financially impacted either directly or indirectly by the shutdown.
Veterans Health Administration
The vast majority of all services related to health care will continue without suspension of activities.
Veterans Benefits Administration
All outreach about claims will likely shut down including all public contact teams. I assume veterans adjudications might slow down.
Board Of Veterans Appeals
All adjudications of Board appeals will cease.
Burials
Processing of burials will likely cease.
Office of General Counsel
Representations before the courts and related legal services will cease.
There are no guarantees when it comes to money owed you but not yet paid, so be careful and plan accordingly.
Recent Government Shutdown, What Just Happened
Some of you may still be reeling from the recent blowback from the government shutdown where, two weeks later, VA Vocational Rehabilitation failed to turn its subsistence payments spigot back on to ensure veterans in retraining received their monthly subsistence payments.
Over 11,000 disabled veterans in retraining were impacted.
For many veterans, these payments are the equivalent of the Post 9/11 GI Bill, which generally ranges from $1,400 to $4,500 per month tax-free depending on your location.
RELATED: Inside Scoop On Five VA Voc Rehab Retraining Tracks
Washington Post first exposed the agency failed to ensure these veterans were paid, and even after one week, at least 30 percent of those veterans surveyed have not been paid despite promises to the contrary. VA Vocational Rehabilitation sent out apology letters without fully explaining the issue.
I believe the failure to make payments may be linked to the government shutdown.
RELATED: Quick Facts On Applying For Voc Rehab
2013 Government Shutdown
Some of you may remember the shutdown in October 2013 that lasted a while.
Many veterans were harmed when that government shutdown resulted in veterans' payments not being made on time. One of my friends had to take his kids to a food shelter and missed payments for rent and other services as a result.
RELATED: #1 Unofficial VA Voc Rehab Guide
10 Things You Can Do To Protect Yourself
Regardless of the reason for the payment failure, we all need to consider what to do in the event a government shutdown shuts off your benefits payments, whether it be a subsistence payment or your monthly disability compensation payment.
Here is a list of the top 10 things to do before a shutdown that I created in 2013 following the shutdown at that time that screwed a ton of veterans when they did not get paid on time:
Email or call your US Representative, Senator and President to let them know this is unacceptable
Take out a credit card if you lack access to cash – use in emergency
Call creditors, landlords and utility companies to alert them about the potential cut
Call your university financial aid office to request an emergency scholarship
Keep enough cash on hand to live for one month
Keep enough food on hand to live for one month
Call family members or friends who may be able to help
Identify available resources for food and shelter
Identify VA resources that could be available, veterans centers
Develop a spending plan and reduce all unnecessary expenses
I will write more about this later so veterans can easily find it later, because independence from the federal government is how you can keep from being enslaved by its whims.