Anonymous VR&E 'Insider' Sounds Off On Recent VA Rebranding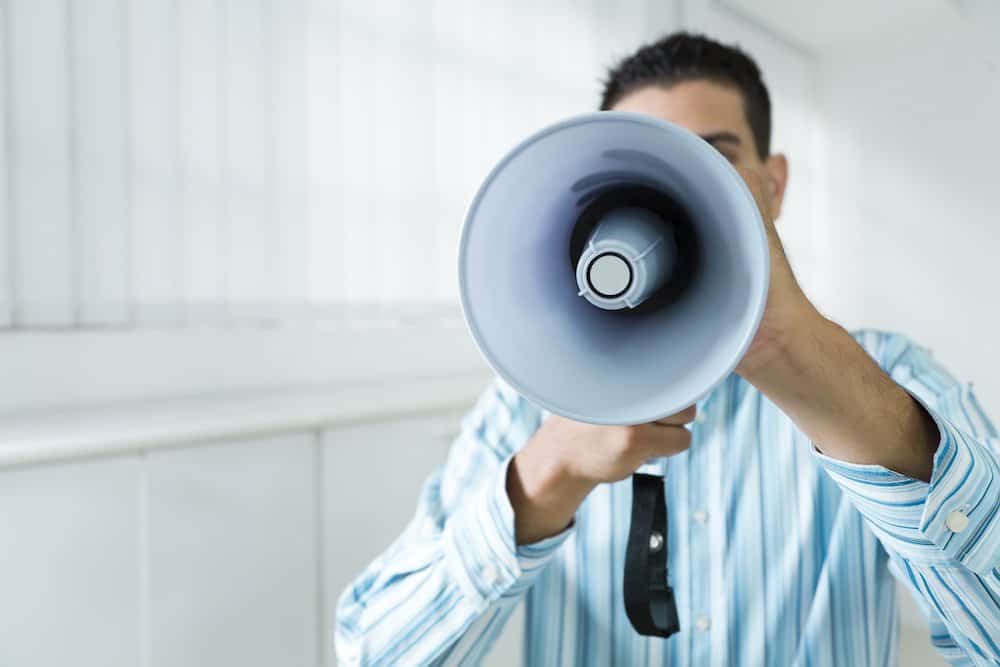 Many veterans are sounding off on the name change for VA Vocational Rehabilitation and Employment including insiders providing solid feedback we all must consider.
If you want to get right to the comments from "VREInsider," skip to the bottom; I wanted to give a megaphone to whoever that is to help veterans understand what is truly driving reforms or branding changes like this one.
I reported two days ago on the sudden name change impacting the VA Vocational Rehabilitation and Employment program to Veteran Readiness and Employment.
The statutes and regulations remain unchanged. The program will also maintain its nicknames "Chapter 31" and "VR&E." Use of the term "vocational rehabilitation," which is a profession that exists inside and outside VA, will no longer be used.
So, the program will still use Vocational Rehabilitation Counselors who provide vocational rehabilitation services including forensic services, case management, and labor market assessments. However, the name will sound more like preparation for deployment rather than the process of what the veteran is doing while using the program.
Informally, I anticipate it will still be referred to as "Voc Rehab," which is what the program does.
LEARN MORE: Voc Rehab Survival Guide
My critique of the name change was the failure of VA to follow Notice and Comment requirements prior to making the change, as the regulations governing the program still say Vocational Rehabilitation and Employment. VR&E says the branding change is legal even though they have not passed it through the Federal Register.
The reason for the change?
VA apparently paid a contractor to conduct a "Human-Centered Design" research into naming conventions. The agency is using this research methodology when revamping many of its resources and programs including its websites.
SEE: https://www.va.gov/playbook/human-centered-design/
According to a VR&E email, "Through talks with Veterans, Servicemembers, and Veterans Service Officers, we learned that the words 'vocational' and 'rehabilitation' create stigma and confusion about our program."
WATCH: Facebook Live On VR&E Name Change
Additionally, as I explained yesterday in our Facebook Group, I anticipate the name is a signal that VR&E will focus on other elements before granting veterans training at a university. Odds are, some within the program will focus counselors on extending reviews into transferrable skills as an additional roadblock to obstruct access to training.
A recently published report by the Government Accountability Office found VR&E encouraged its counselor to direct veterans toward various employment services prior to approving retraining into a new vocational. This new move will likely signal additional scrutiny into transferrable skills prior to approval.
What is VR&E?
Purpose Of Veteran Readiness And Employment
According to Congress, the purpose of VR&E is codified into the United States Code in 38 USC § 3100-3122, which is why it's known as Chapter 31:
"The purposes of this chapter are to provide for all services and assistance necessary to enable veterans with service-connected disabilities to achieve maximum independence in daily living and, to the maximum extent feasible, to become employable and to obtain and maintain suitable employment."
Generally, the program provides qualified disabled veterans with retraining into a vocation using college coursework, self-employment related services, help to find a job without retraining, and assistance for severely disabled veterans who wish to be active but are too disabled to reasonably complete a program of vocational retraining.
Again, the branded name has no impact on the nature of the statutes or regulations. However, it could be a signal the agency will modify its internal procedures and policies. We are still waiting for the agency to publish its new M28C manual.
With that backdrop, here are comments from veterans about the new name, good, bad, and ugly.
Veterans Sound Off On VR&E Rebranding
Here are some comments from veterans in our Facebook Group, on my Facebook Page, and also here on the website, before I jump into what the anonymous VR&E Insider had to say:
It's like slapping flame stickers on a car and claiming they make it go faster.
Certainly it will help. It would also help if the VA renamed itself under the same act to Veterans Adversary. To lessen the stigma and confusion when discussing issues and benefits with veterans.
Thanks for the write-up. You hit the nail right on the head as always. Most, if not all, Voc Rehab counselors will leave you in the dark when it comes to continuing your education "training" to attain an entry-level position that requires either a Masters or Doctorate. Unless you read the Voc Rehab handbook, which is several hundred pages long you will never know that Counselors are supposed to include your final goal, or degree, on your initial IWRP. I only speak for experience, but thankfully I was assigned to a different counselor that goes BY THE BOOK and made that correction. Sometimes I wonder if some counselors even know the regulations they're supposed to follow.
Ben, why are they worried about words when they are always denying? "Vocational and Rehabilitation" words create stigma and confusion according to the VA. I do not think so.
This is the same as renaming 'Mental Health Clinic' to 'Behavioral Medicine'. Which, has prejudicial overtones. Question, "How are disabled Veterans supposed to be ready? Ready for what? . . . to die needlessly at the hands of totally ignorant and incompetent dumbasses? Then there is the employment part which I know a hellofalot of Veterans are struggling to work with disabilities that prevent them from getting a decent job.
This is bullshit. VA counselors do not do their jobs. Instead they rely on staffing agencies. So what in the hell do the counselors do? I wanted a job in the legal field….Indianapolis VA counselors had NO clue as to what to do to assist. Fuck VA and ALL its BITCHES.
Over the last 3.5 years the VA has gotten worse. I'm a VSR/VSO and I see it on a deeper level then most veterans.
VA has always made its own rules! Our government could careless!
There's a stigma to "vocational rehabilitation?" I didn't know that.
Readiness? ready to get denied? what a joke
Yeah cuz changing a name does what exactly?
I just gave up on voc rehab its all a lie
Because changing a name fixes everything!
Same shit, different name.
It would be great if they could return calls when vets are in crisis instead of sitting around thinking up new names.
It was an attempt to shift the focus from education to employment. I think it was a good idea. VR&E is still in the modernization transition coupled with being shut down for the virus – I don't believe you can get a true reading of their progress at this point in time.
They should concentrate on letting more than 100 Vets per year use the self employment track instead of a silly name change…
Name change was so someone in HR could get their good cookie or the VA equivalent of an achievement medal. Who honestly thinks that the name vocational rehabilitation has a negative stigma associated to it? I have no qualms about saying that I am participating in vocational rehabilitation.
I have to say that the counselors here in Colorado Springs have been amazing! If I have a question I just email and within days I will get a response. I'm sadden that people have such a hard time but also want to give kuddos to those who do a good job and they certainly have. My original counselor is retiring and she made sure she emailed me with the new counselor copied in the email.
Comment From Anonymous VR&E "Insider"
This feedback from a VR&E insider is useful for me and other veterans to better understand what drives changes like this. It may have more to do with a senior official getting a kudo versus a substantive change veterans need. The comments are in italics below:
Great insights, Ben. Let us know how much it costs when you find out.
You only touched lightly on one of the biggest drivers of the name change: In the last 15 or so years agency heads have been getting rewarded for figuring out creative ways to reduce benefits to Veterans. While benefits under VR&E are technically entitled by law and under the fair application of that law should never come under the constraints of budgets, senior officials have been rewarded for slashing benefits without going through any of the required legislative changes needed to change the program.
The name change is a veiled way to deny Veterans more benefits under VR&E. By using the term "readiness" the agency can use Veteran's disabilities against them to require additional periods of medical or psychiatric care prior to participation in Chapter 31. A Veteran with PTSD or TBI, signature disabilities of the GWOT (Global War on Terror) can easily and quickly be declared "not ready" for participation in training or employment and be denied benefits. This sets up as an advantage for the agency to focus on those Veterans who are "ready" to participate, and thus are less costly to rehabilitate (oh, a term no longer used, sorry). Senior execs smile all the way to the bank with prestige, promotions and bonuses for operating the program with less money, while the most severe Veterans who are most entitled to benefits are denied participation simply because they require more services.
Additionally, I should add that the term "Vocational Rehabilitation" is a technical term that has been around a long time and applies to getting injured people back to work in private, state, worker's compensation, and federal arenas. There are national certification bodies that insure the credentials, training, and ethics of counselors are standard across different agencies. For the VA to take Vocational Rehabilitation out of their name further signifies the shift away from helping veterans with disabilities to overcome barriers to employment, and more toward a focus on the most "ready" veterans who can reach employment outcomes (agency statistics support bonuses) more quickly. It's all geared toward the VA looking good at the expense of the Veteran.