Veteran Suicide Follows Change To Controversial Depression Treatment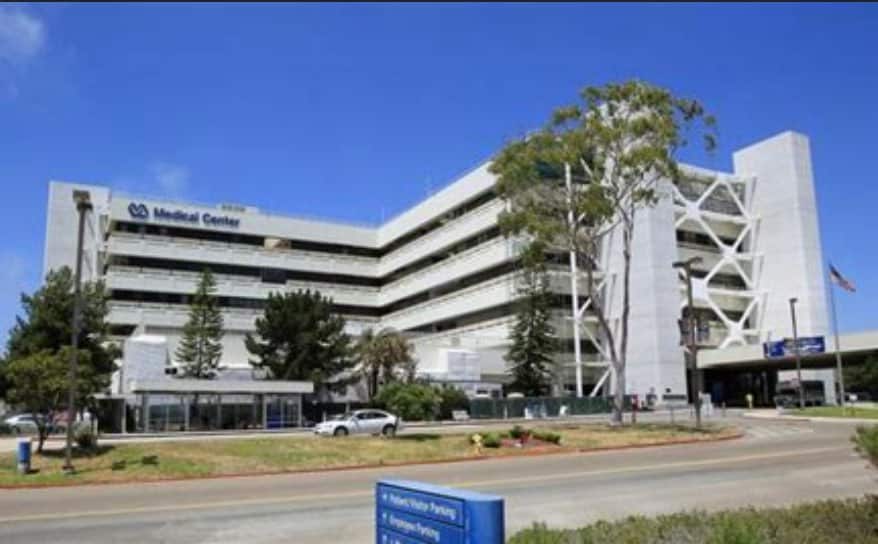 Many suicidal veterans were despondent and one committed suicide after being informed VA would no longer approve their current course of ketamine treatment.
One psychiatrist familiar with the matter said the decision was like "watching a train wreck in slow motion." Suicidal veterans were receiving ketamine injections to treat antidepressant resistant PTSD, depression, and suicide.
The Department of Veterans Affairs is swiftly transitioning suicidal veterans to a new course of treatment using either Spravato (esketamine) or IV ketamine. Though, affected veterans report the agency is only using Spravato and not ketamine.
According to the Johnson & Johnson website for Spravato, common side effects of Spravato when used with an oral antidepressant include, but are not limited to: "dissociation, dizziness, nausea, sedation, spinning sensation, reduced sense of touch and sensation, anxiety, lack of energy, increased blood pressure, vomiting, and feeling drunk."
The website also states Spravato "may cause worsening of depression and suicidal thoughts and behaviors, especially during the first few months of treatment and when the dose is changed."


Do you think VA had taken into account the increased risk of depression and suicidal thoughts during the first few months of the sudden treatment change?
What you are about to read may remind you of how VA pulled veterans off opioids without taking proper steps to minimize risk of withdrawal of veterans prescribed the drugs for severe pain.
For years, veterans received ketamine injections and IV ketamine from community care providers due to a lack of capacity at VA to provide the treatment course. Now, allegedly without proper warning or consultation, the agency is cutting off suicidal veterans from the clinicians they know followed by at least one veteran suicide.
While a CBS article on this transition did not mention if the veteran's completed suicide is linked to the use of Spravato, the transition away from the mental health provider did precipitate her suicide. We address this further below.
Backstory On FDA Approval
Following an announcement by President Donald Trump that a new "incredible" treatment manufactured by Johnson & Johnson, the agency is moving swiftly to pull back proven treatment in favor of the new private market therapy.
The Food and Drug Administration (FDA) fast-tracked the ketamine derivative March 5, 2019. "Special K" is the name of the illicit form of ketamine, which known as a date-rape drug. For veterans with severe depression, ketamine injection therapy has demonstrated some success in helping veterans suffering from extreme cases of PTSD.
Over the past year, VA has moved at lightning speed to approve and implement treatments to combat veteran suicide including use of the nasal spray Spravato, an FDA fast-tracked treatment for antidepressant resistant depression.
The treatment with Spravato as well as IV ketamine is reportedly replacing ketamine injection therapy from community providers.
The market cost of Spravato may surprise you:
People starting on this medication will need twice-a-week dosing for the first month. The list price is roughly $600 to nearly $900 per dose. That means the initial month could cost as much as $6,800.
After that, people will require once weekly or twice monthly nasal spray administration. Those costs would range from $2300 to $3500. At the end of a year, Spravato could end up costing $45,000.
Controversy
While VA leadership is fully on board, apparently, with transitioning veterans with severe depression onto Spravato, the research is still developing.
It does not appear VA has performed any published comparative studies comparing treatment options for these veterans comparing Spravato with other known therapies.
A quick search on ClinicalTrials.gov revealed no published trials into the use of Spravato to treat suicidal veterans with PTSD complications. One of my research consultants was unable to locate an IRBs for current research on veterans.
A report of published research and clinical trials in the Journal of Psychiatric Research highlighted part of the controversy:
Notably, other phase III RCTs assessing the acute antidepressant effects of esketamine were negative, with significant methodological limitations in all phase III studies, raising concerns about the FDA decision to approve esketamine, as further discussed by numerous experts (Mahase, 2020; Sial et al., 2020; Wei et al., 2020). As such, there remains significant controversy over the actual antidepressant effects of IN esketamine compared to IV racemic ketamine, that has consistently shown robust antidepressant effects with large effect sizes (Turner, 2019; Zheng et al., 2020).
The authors of the report suggest additional phase II studies should be used to "replicate the small number of ongoing" studies into PTSD using esketamine:
More definitive phase III studies are also needed to assess the antidepressant effects of IV ketamine, as the majority of registered trials are phase II proof-of-concept studies for mood disorders. Conversely, for PTSD, OCD and anxiety disorders, there is likely still merit for additional phase II studies to replicate the small number of ongoing and completed studies in these areas. Understanding the effects of ketamine on completed suicide also remains an unanswered research question, whereas the effect of ketamine and esketamine on suicidal ideations has numerous ongoing and completed studies.
I bought a PDF copy of the above research article for $36 to write this story.
VA Lauds New Nasal Spray Treatment
VA officials lauded the drug once it received FDA approval to treat unmanaged depression, but many VA clinicians were reluctant to include the drug on VA's formulary for widespread use by the agency.
In a press release, VA stated "Spravato will be available through a restricted distribution system under an FDA-approved Risk Evaluation and Mitigation Strategy (REMS). The purpose of the REMS is to mitigate the risks of serious adverse outcomes and the potential abuse and misuse of Spravato."
This begs the age-old question.
Is VA offering up some veterans for human experimentation to private industry before the treatment is ready?
It is common knowledge DOD, and later VA, have allowed veterans to be experimented on in the name of science or God and Country, however you want to spin it.
A CBS News Report
The veterans affected by the transition were reportedly stunned. According to Channel 8 CBS News in San Diego:
"Some of the vets had heard about Spravato but were nevertheless stunned when the VA cut off their ketamine at Kadima without giving advance notice to them, their psychiatrists at the VA or Feifel. In some cases, vets were told less than 24 hours before a scheduled appointment that the treatment they'd relied on for years would no longer be an option."
A CBS news article extensively covered the experience of many veterans who relied on the ketamine injection therapy from Kadima Neuropsychiatry Institute in La Jolla.
Dr. David Feifel founded Kadima to provide treatment to individuals suffering from antidepressant resistant PTSD. Since 2017, San Diego VA has referred at least 32 high-risk veterans to Feifel, a recognized expert in the use of ketamine for mental illness.
That was at least until President Donald Trump was confronted with alarming veteran suicide numbers. The president announced Spravato was an "incredible" treatment to help with veteran suicides.
But the president's enthusiasm appears to end with him.
Not Everyone Agrees
VA doctors were not necessarily on board.
VA doctors, medical experts, and researchers have questioned the efficacy and safety of Spravato after Trump spoke so glowingly about the treatment. There is little research to support its use to address veteran suicide.
Veterans were also concerned.
"I was basically told that it was either their way or the highway," said AJ Williams. The Army veteran said she was sexually assaulted during her 14 months in service and developed anxiety and major depression as a result. "I was not consulted. I was not asked if I wanted to do this. I was not given a choice."
Did VA Lie?
According to a VA spokesperson, the agency informed impacted veterans and Kadima leadership that the agency would transition all veterans back to VA for treatment with Spravato and IV ketamine.
Veterans and Kadima leadership say the claim by VA is false.
Veterans contacted by CBS report they are not receiving IV ketamine, which many would like instead of Spravato.
And, both Kadima leadership and veterans say the agency failed to provide proper notice of the treatment course change and were not consulted in the same.
The counter-narrative is supported by at least one VA psychiatrist's promises.
CBS reported at least one VA psychiatrist even reassured one of his patients that the agency had no intention of removing those veterans from ketamine injection treatment at Kadima.
Slow Motion 'Train Wreck'
In April, Feifel chastised the agency for its decision.
In a communication to VA leadership, he wrote, "We were under the impression that the VA learned from its mistake and under no circumstance would it follow the same catastrophic path that resulted in that tragic outcome. And yet, here we are, watching a train wreck in slow motion … AGAIN!"
"It's just unconscionable that the VA would take the action that they have," said Dwight Stirling, founder, and CEO of the Center for Law and Military Policy, a nonprofit think tank in Huntington Beach.
"The thought of taking patients off of a treatment without first consulting with their doctors is simply indefensible," he said.
A Brief Backtrack
After one of Feifel's patients committed suicide, VA quickly renewed its contract with the Kadima clinic. The contract move was likely made for a show of support, only, as the agency began ignoring requests for Kadima patients to renew their authorizations.
Congressional Investigation
In June 2019, the House Committee on Veterans Affairs called for a review of the contracting process for Spravato following an investigation by the Center for Public Integrity.
The Center found the pharmaceutical company behind Spravato was working with Trump associates from his Mar-a-Lago Club. The investigation also found the president offered to help the VA negotiate purchases of the drug from the manufacturer, Johnson & Johnson.
"Questions remain about the ultimate impact on the health and safety of veterans, who should not be made into a 'test case' while the clinical community continues to gather data about this treatment," said House Committee Chairman Mark Takano (D-Ca).
Ten of VA's 170 medical centers are administering Spravato with an estimated 43 veterans receiving the drug as of May 13 according to a VA spokesperson.
One veteran receiving the drug, Joel Andrews, did not give high marks to the treatment.
"It didn't really do anything," he said. Andrews previously received ketamine at Kadima two years before he was notified in early May by a VA psychiatrist that he was being cut off.
"I have been getting IV ketamine for approximately two years now, it has helped me tremendously. I receive treatment on a weekly basis. I believe this lesser treatment will not be beneficial for the vets already going to Kadima. I am really frustrated with the VA and the way in which they treat the mental health patients like pawns."
VA says the reason for the transition since January 2020 was based on improving health care integration by "transitioning Veterans receiving the treatment back to VA care for better integration with the other VA services they already receive. This is being done in a phased manner and providers have discussed this decision with their patients who receive this type of care."
Where Are We?
Here is my opinion on the transition to Spravato.
There is not enough research to justify transitioning veterans suddenly from their current course of treatment. I would bet there exists a significant disconnect between leadership and VA doctors working with these veterans.
What do you think? Have you used Spravato? How about ketamine injections? Is VA letting private industry leaders run tests on veterans as research without proper protocol including IRBs?