West Virginia Rejects Roseburg VA Director Doug Paxton Like A Boss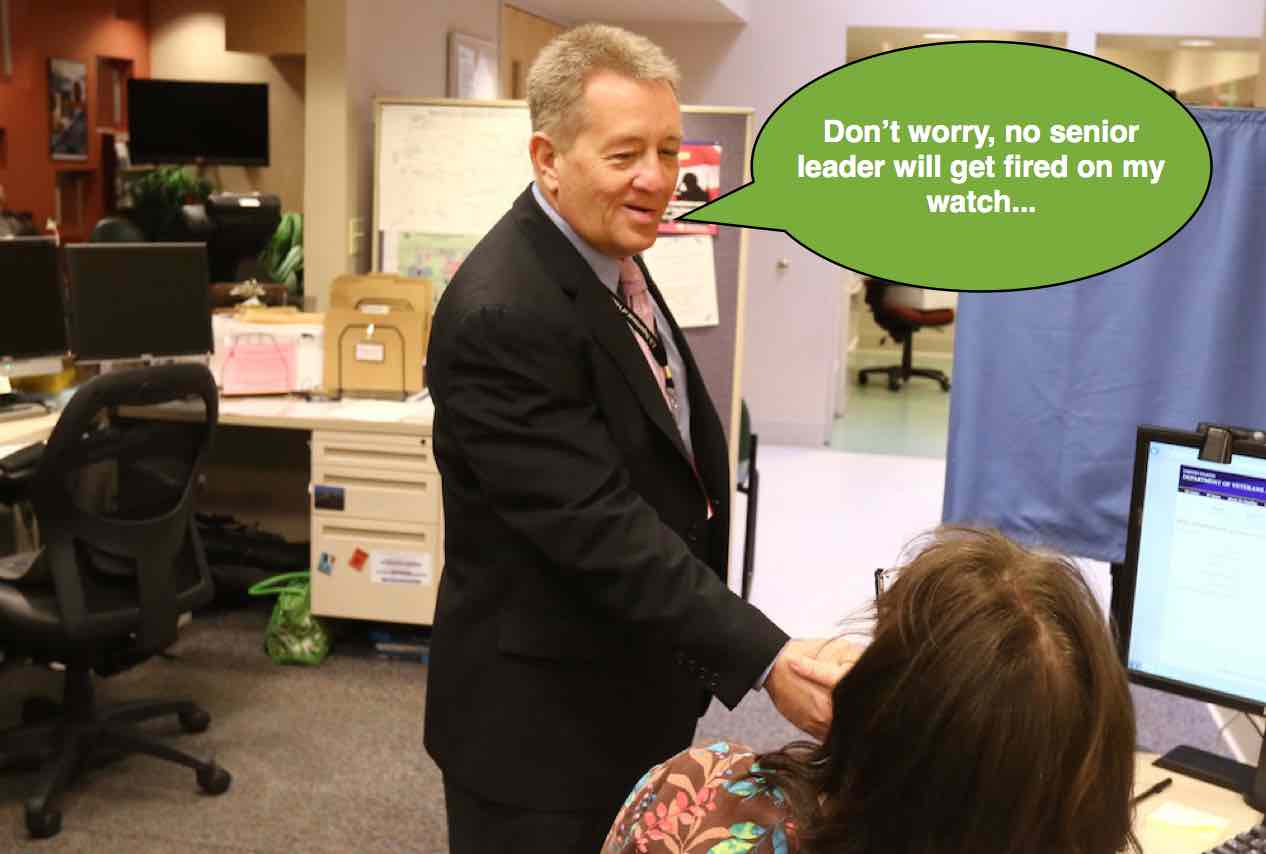 In a bold move, West Virginians rejected the Department of Veterans Affairs' plan to rotate its failed Roseburg VA director into the Huntington VA facility.
For years, rather than firing failed leaders, VA has been allowed to merely shuffle them around, like on a sick merry-go-round, from facility to facility, until they retire. But not in West Virginia after Charleston Mayor Danny Jones had his way with former Roseburg VA director Doug Paxton.
RELATED: The Bad VA Boss Merry-Go-Round
Last week, VA announced its plans to replace Paxton and rotate him to Huntington VA after NY Times exposed the facility's death panel and related practices that effectively withheld healthcare from rural veterans. Once Jones found out about the move, he called US Sen. Joe Manchin, D-W.Va., to protest. Senator Manchin quickly got the move canceled.
Is there more to the story? Yes, yes there is.
Jones is not just a mayor. He is a veteran with integrity and passion for his local veterans.
Mayor Rejection Of Doug Paxton
In an interview, he acknowledged the problems West Virginia is facing that include the loss of local coal jobs and an opioid painkiller crisis. And he concluded that no one needs to add the problems of Roseburg VA to those already facing Huntington VA.
"I feel very good about what we accomplished, and he's not coming here. I don't know the guy, I don't know anything about it, but why would this be happening if he was going to be a plus? We just don't need it here," Jones said.
RELATED: West Haven VA Leaves Scalpel In Veteran
Senator Rejection Of Doug Paxton
On Manchin's website, you can see his request for VA to reconsider dumping Paxton on his fellow West Virginians.
"Our Veterans deserve the best healthcare available and I was deeply disappointed to hear of what happened under Douglas Paxton's watch at the Roseburg VA facility in Oregon," Manchin said in a written statement. "These types of reassignment policies are exactly the thing that prevents the VA from providing our Veterans with consistent high-quality healthcare and services of which they are so deserving."
RELATED: Bribery Scheme Exposed At West Los Angeles VA
Other States Should Follow Suit
This is a simple example of two public servants working together to keep their veterans safe by letting VA know they will not accept the agency's trash leaders in their cities.
Federal agencies like VA often forget that while the individual is off duty, they need to live somewhere, eat somewhere, shop somewhere, go to church somewhere. Their kids go to local schools. Their spouses work at local companies.
These are the touch points where local stakeholders can make a difference.
In West Virginia, their elected officials took a simple stand asking VA to keep its trash employees away from their state, like a boss.
And, the fed listened. Paxton is not going to West Virginia.
Bravo.
Source: https://www.nrtoday.com/news/veterans/west-virginia-says-no-thanks-to-former-roseburg-va-director/article_9f11c1e3-40a0-5e19-a13f-167ef6f198d4.html