2024 COLA Update: 3.2% Raise for Military Retirees and Disabled Veterans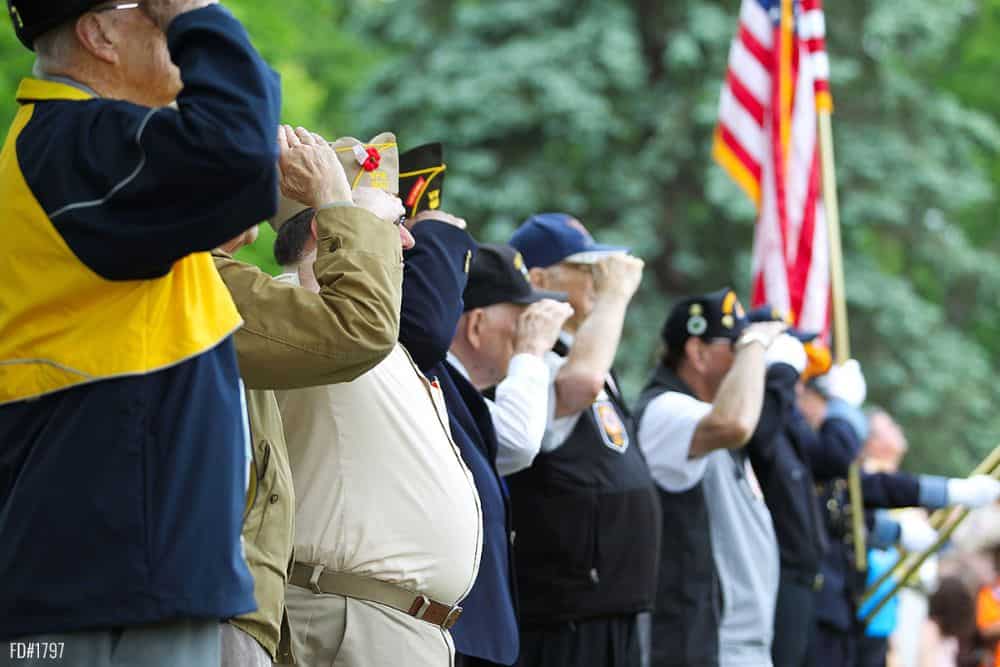 In an annual announcement from the Social Security Administration, it has been revealed that military retirees and disabled veterans will experience a more modest cost-of-living adjustment (COLA) in 2024, citing the deceleration of inflation across the United States. This adjustment, which takes effect every January, plays a vital role in supporting recipients in their battle against inflation. The COLA for 2024 is set at 3.2%, a noticeable decrease from the 8.7% hike in 2023 and the 5.9% increase in 2022, both of which were driven by higher inflation following the pandemic. While it's below recent increases, the raise is expected to provide relief to retirees, with significant implications for over 70 million Americans.
Subscribe to our weekly newsletter and stay up to date.
Understanding the Cost-of-Living Adjustment
COLA, or cost-of-living adjustment, is a lifeline for retirees and disabled veterans, acting as a buffer against the erosive effects of inflation. These annual increases are designed to safeguard the purchasing power of beneficiaries, helping them adapt to rising prices for essential goods and services..
Benefit Details
The 3.2% COLA raise for 2024 represents a measured response to inflation trends across the nation, as indicated by the Consumer Price Index, one of the key measures for inflation. In the past year, this index showed a 3.7% rise in prices, marking a significant deceleration compared to the more alarming 9% spike in mid-2022, amidst the throes of the pandemic. Though inflation remains above the Federal Reserve's target of 2%, it has tapered off from the recent highs.
In practical terms, this increase translates to an additional $32 for every $1,000 in pension payments received monthly, and an average monthly increase of more than $50 for Social Security retirement benefits.
A Welcome Relief
Despite being lower than recent years, the 3.2% COLA raise is expected to provide relief to a substantial portion of the population. "This will help millions of people keep up with expenses," stated acting Commissioner Kilolo Kijakazi, underscoring the critical role that this adjustment plays in the lives of recipients.
The COLA raise is not only limited to Social Security benefits but also extends to Supplemental Security Income, collectively impacting over 70 million Americans.
Historical Context
The 3.2% increase for 2024, aside from the more inflation-affected years of 2022 and 2023, is notably the highest since 2011 when the nation was still emerging from the shadow of the Great Recession. In the previous decade (2012-2020), the average COLA increase was 1.4%, and the two-decade average stood at around 2.5%.
Congressional Support
In recognition of the importance of these raises, Congress recently passed the Veterans Compensation COLA Act, ensuring that the Department of Veterans Affairs aligns its cost-of-living raises with the Social Security Administration's standards. This change directly benefits service-disabled veterans and the families of fallen service members.
Chairman of the Senate Committee on Veterans' Affairs, Sen. Jon Tester, emphasized the necessity of providing certainty to veterans during these challenging times when the cost of living is escalating. "Veterans deserve absolute certainty when it comes to providing for their families," he noted.
A Predictable Projection
Well before the official announcement, advocacy groups like The Senior Citizens League had anticipated a 3.2% increase for 2024. In their projection, they highlighted the tangible impact of this raise, estimating that an average monthly retiree benefit of $1,790 would increase by $57.30.
Funding and Security
As this announcement coincides with the annual scramble for government funding, Congress has approximately one month to authorize full government funding for 2024, as it operates under a temporary spending measure. While there's a possibility of furloughing Social Security Administration staff if additional funding isn't secured, the critical benefits to military retirees and other recipients will remain uninterrupted.
In conclusion, the 3.2% COLA raise for 2024 serves as a financial stabilizer for retired military service members, disabled veterans, and other beneficiaries, ensuring that they can navigate their expenses despite fluctuating economic conditions. This measured increase, coupled with congressional support, offers a sense of security in uncertain times, demonstrating the nation's commitment to its veterans and retirees.