Trump's VA Boasts Of Bucking Obama-Era Secrecy In Agency Press Release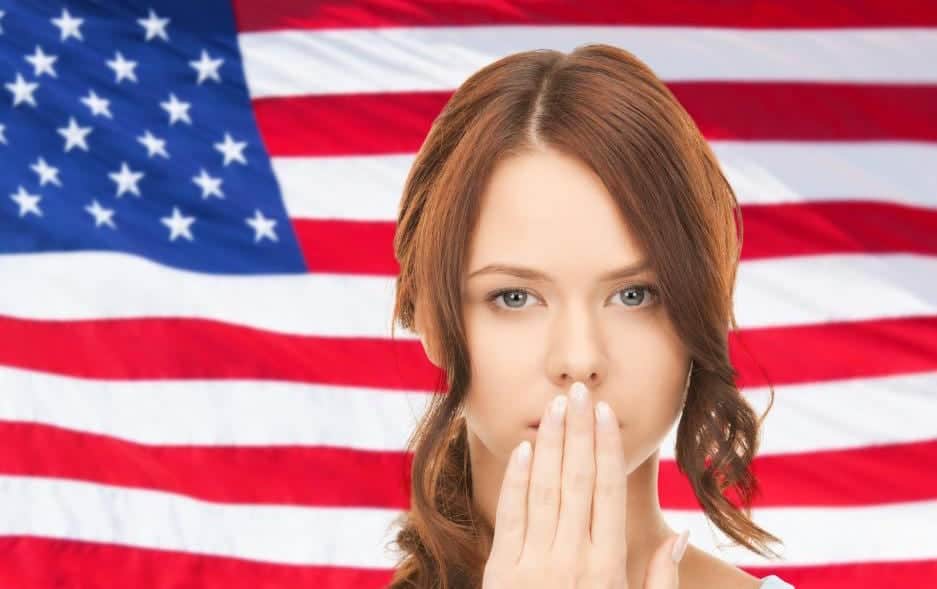 In another curious press release from the Department of Veterans Affairs, the agency's propaganda arm highlighted its release of nursing home ratings as bucking Obama-era resistance to transparency.
"For years, the Obama administration had resisted making certain VA quality data public. But under President Trump's leadership, transparency and accountability have become hallmarks of VA," wrote a VA public affairs official.
The statement is not exactly accurate in that VA is the most corrupt agency in the Cabinet and has resisted transparency for decades, not just under President Obama.
RELATED: Is Fixing Wait Time Fraud Like Boxing A Glacier?
But truth be told, the Obama Administration did allow the massive cover-up of the wait list scandal where veterans died as a result of the fraud scheme where vets went without care and died to help VA managers receive bonuses with artificial numbers.
He also allowed disbanding of the Office of Medical Inspector in 2014 to allow each VA medical center to investigate its own wrongdoing. Sloan Gibson reportedly shut down the investigation office with the intent of obfuscating review to avoid excessively tarnishing the agency's reputation.
RELATED: VA Shuts Down OMI In Middle Of Massive Wait List Scandal
And guess what? America was treated to a whitewash of the scandal while practically all wrongdoers were allowed to retire.
Today, we still see a fair amount of corrupt officials in positions of authority playing shell games with assets owned by American taxpayers working against veterans rather than for them. Congress passed the Accountability Act to deal with these remaining cling-ons only to have whistleblowers pushed out of the agency at an increasingly fast rate.
RELATED: VA Creates New Wait Time Problems To Fix Old Wait Time Problems
Let's hope President Trump does not repeat the sins of Obama by brushing scandals under the rug in favor of positive optics in the press. Instead, President Trump has an incredible opportunity to fix decades of wrongdoing – – starting with the remaining cling-ons.
VA Nursing Home Data
The newest data release in question focuses on VA nursing home care quality, and how those 130 community living centers compare with the private sector, highlighting that VA "on average cares for sicker patients in its nursing homes than do private facilities."
RELATED: Phoenix VA Official Retires After News Scandal Erupts On TV News
Ramping up the rhetoric, a VA spokesman wrote, "In fact, the overall star rating for VA's nursing homes compared to the 15,487 private sector nursing homes rated by the Centers for Medicare and Medicaid Services (CMS) shows that VA has a significantly lower percentage (34.1 percent lower) of one-star, or lowest rated, facilities than the rest of the nation."
"Now that VA has made a commitment to reporting accurate quality and comparative data on its nursing homes, we are pleased to begin adding that important information to our transparency portfolio for the benefit of Veterans in making their health care choices," said Acting VA Secretary Peter O'Rourke.
RELATED: Voodoo Medicine Used To Investigate Phoenix VA Deaths
"Further, we will release this data annually and use it to drive improvements across the VA nursing home system, including aggressive efforts to improve our 11 one-star facilities by sharing best practices," he said.
The present release follows a series of other moves toward transparency about:
How VA Nursing Homes Compare
Below is the remainder of the press release in italics:
How VA Nursing Homes Compare with Private Sector
The best comparison of VA nursing homes to the private sector is in the overall star rating. Using that overarching and most important metric, VA's performance compares very closely with that of the private sector. See here for a comparison of quality ratings using CMS' Nursing Home Compare Five Star Quality Rating System as of April 2018.
VA's Unique Patient Base
Of note, VA nursing homes often serve residents with more numerous and challenging medical conditions than do private sector facilities.
Specifically, VA nursing homes serve a much higher proportion of residents with conditions such as prostate obstruction, spinal cord injury, mental illness, homelessness, PTSD, combat injury, terminal illness, and other conditions rarely seen in private nursing homes.
Also, private sector nursing homes admit patients selectively, whereas – unlike the private sector – VA will not refuse service to any eligible Veteran, no matter how challenging the Veteran's conditions are to treat. In other words, VA nursing homes often house residents with more complex medical needs that private sector facilities will not accept, which makes achieving good quality ratings more challenging.
As a result, VA nursing homes at times rate lower than private sector facilities on specific metrics such as pain and type of treatment. Despite that fact, VA nursing homes compare well with private sector facilities in overall facility rankings.
VA Nursing Homes Provide More Direct Nursing Care
Additionally, VA nursing homes have a higher staff-to-resident ratio than private sector facilities, meaning residents in VA facilities get more direct attention from nursing home staff than do residents in the private sector.
Next Steps
So do we buy the ramped up rhetoric or do we maintain a wait and see approach? Please chime in if you have an experience or know of a loved one who is living in a facility. Are they improving or is the report more bean-counter-hype?
Source: https://www.va.gov/opa/pressrel/pressrelease.cfm?id=4072