Advocates Sue VA Secretary Over Delaying Blue Water Claims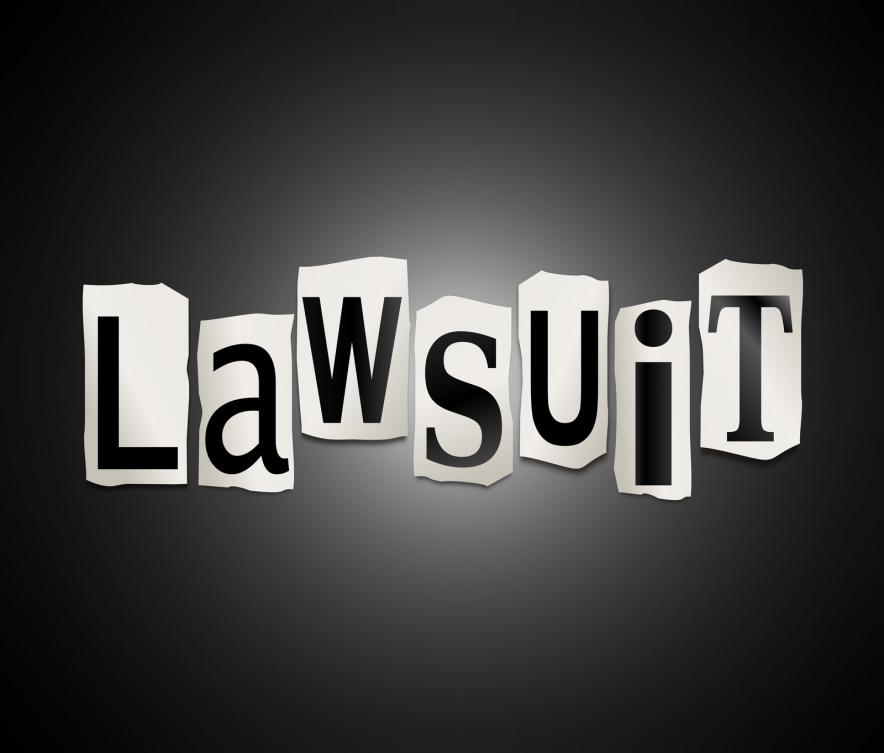 VA Secretary Robert Wilkie is being sued over his decision to delay adjudication of long-awaited Blue Water claims for Navy veterans until 2020.
The lawsuit, filed Monday at the Federal Circuit, argues Wilkie lacks the authority to delay claims until 2020, which is the timeline he set in a memorandum decision letter earlier this month.
"We are working to ensure that we have the proper resources in place to meet the needs of our Blue Water veteran community and minimize the impact on all veterans filing for disability compensation," Wilkie said in the statement on July 5.
The decision to delay came after a major win for Blue Water veterans at the Federal Circuit in a case known as Principio v Wilkie after Congress passed the Blue Water Navy Vietnam Veterans Act of 2019. The language of the Act narrowed the applicability of Principio.
Wilkie then cited the new Act as the basis for him to further delay adjudicating the benefits adjudications for the elderly veterans long-waiting for benefits.
Military Veterans Advocacy
Head of Military Veterans Advocacy, John Wells, was one of the advocates who led the charge for Principio after Congress failed to pass the supporting legislation.
Only after Principio became law through a win at the Federal Circuit did the Big Six VSOs really step forward to pass legislation with the House Committee on Veterans Affairs.
The VSOs were involved in the past, but the political will to pass legislation only magically appeared after the agency's position was overturned. Now, the agency's position to deny was repeatedly deemed as lacking "merit" by the Court calling into question why the political will did not manifest until after litigation was required.
Is the new legislation merely a device to further delay, deny, defend?
Wells revoked his support for the new legislation smartly noting how the language of the Act would needlessly narrow entitlement away from the language in the Federal Circuit opinion. Congress is now paying attention after VA grabbed onto language in the Act to support further adjudication delays.
But this seems to be an instance of too little too late. Why did the Big Six use legislation after the Court decided the matter?
Wells now argues VA lacks the authority to delay adjudication further.
"We are asking the court to intercede and allow these claims to proceed in accordance with federal law," Wells said. "It is unconscionable to create more delays and stumbling blocks for veterans whose health and longevity are at stake."
Senators Rally
Senators are now calling on VA to treat the adjudications more urgently since the average age of impacted veterans is 73 years old.
According to Stars and Stripes:
Sens. Kristen Gillibrand, D-N.Y., and Steve Daines, R-Mont., sent a letter to Wilkie, decrying his decision as "disheartening and unnecessary." Eleven other senators signed another letter that requested the VA make decisions on claims for Blue Water Navy veterans "with as much urgency as possible."
"Issuing a stay on the resolution of all benefits decisions will only needlessly delay the delivery of critical health care and contribute to an influx of claims that could be more appropriately managed if processors could begin their work now," the senators wrote.
The letter was signed by Sens. Jon Tester, D-Mont.; Sherrod Brown, D-Ohio; Richard Blumenthal, D-Conn.; Mazie Hirono, D-Hawaii; Patty Murray, D-Wash.; Elizabeth Warren, D-Mass.; Brian Schatz, D-Hawaii; Bob Casey Jr., D-Penn.; Gary Peters, D-Mich.; Bernie Sanders, I-Vt.; and Joe Manchin, D-W.Va.
Military Veterans Advocacy Press Release
What follows in italics is the press release from Wells' organization:
Military Veterans Advocacy (MVA) this morning filed suit in the Federal Court of Appeals asking the judges to eliminate a stay of benefits order issued by Veterans Affairs Secretary Robert Wilkie earlier this month.
At issue is the processing of benefits claims from U.S. Navy veterans who served in the territorial seas and harbors of Vietnam and were thus exposed to Agent Orange, a toxic herbicide linked to numerous long-term health issues. Despite both court victories and new legislation signed by President Donald Trump in June that authorizes the restoration of these benefits, Wilkie on July 8 issued a stay order, prohibiting the processing of these veterans' claims.
Last week, MVA and other advocacy groups wrote to Wilkie asking him to rescind the stay order. He has yet to respond.
"There are myriad legal reasons why this stay is unlawful," said Cdr. John Wells (USN, Ret.), executive director of MVA. "We are asking the Court to intercede and allow these claims to proceed in accordance with federal law and with the Procopio v. Wilkie decision handed down by the Court earlier this year. It is unconscionable to create more delays and stumbling blocks for veterans whose health and longevity are at stake."
Next Steps
So, did the Big Six muck it up? Should they have let well enough alone since the Court decision provided a relatively clear path for veterans to get the benefits they need?