Ants Covered Dying Vietnam Veteran At VA Medical Center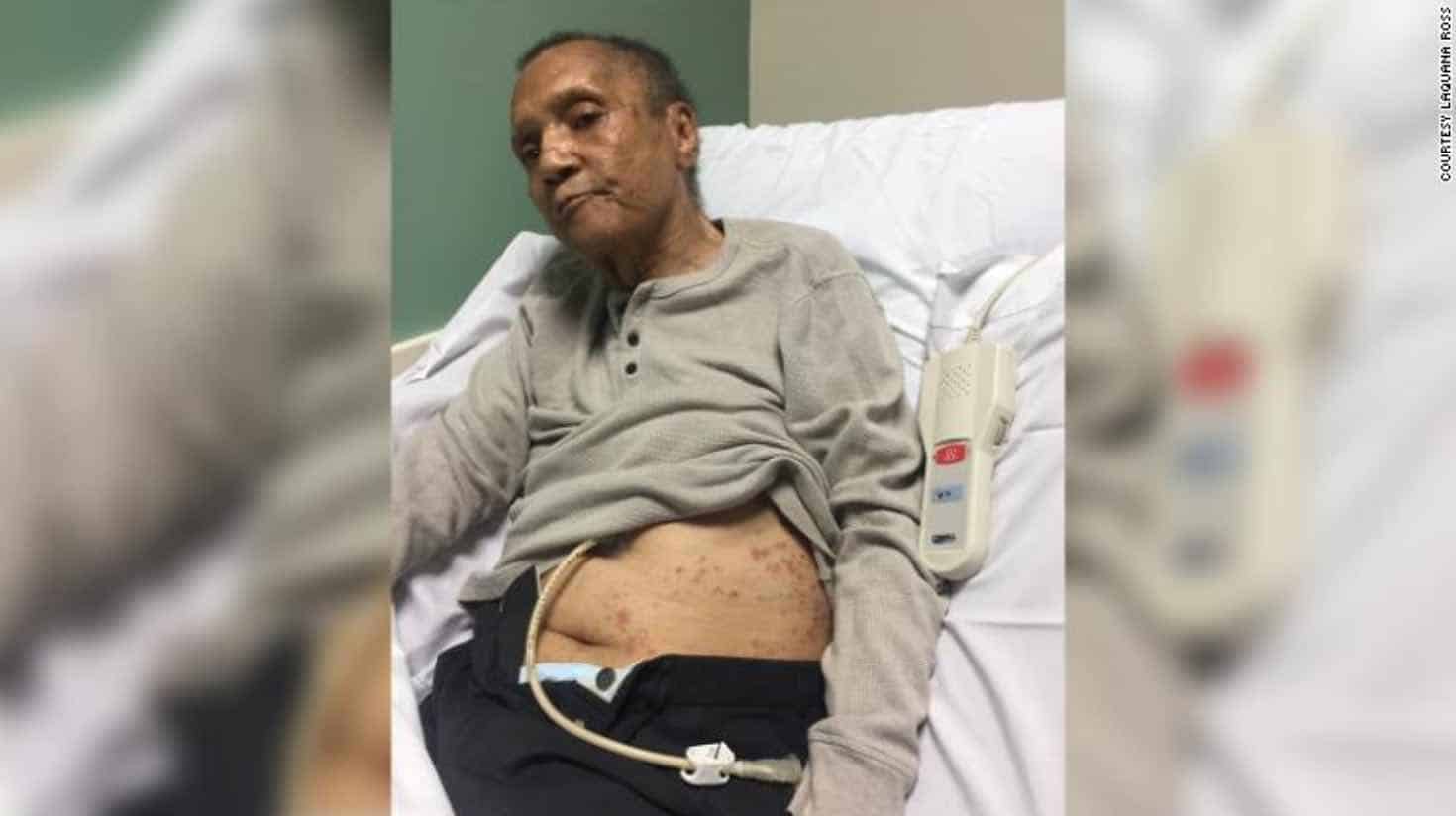 One Vietnam veteran was found covered in ants, twice, while dying from cancer at the Atlanta VA Medical Center (VAMC).
Joel Marrable was found covered in ants – – in his diaper, bed, and on his feeding tube – – while he lay dying from cancer at 73 years old. The picture above shows Marrable with ant bites on his stomach taken by his daughter.
Laquana Ross, daughter of the veteran wants everyone to understand what happened to her father before he passed away and pushed her story about Marrable to the press including CNN, that resulted in Sen. Johnny Isakson blasting VA.
Veteran Covered In Ants
At the time, Marrable was weak from cancer when clinicians first found him covered in ants. They wrongly believed the veteran was dead.
Ross said VA employees told her, "We thought Mr. Marrable was dead. We didn't know what had happened. Everyone jumped in and grabbed him and made sure we did whatever we could to get the ants off of him."
But how long do you think he laid there covered in ants?
How long did VA leave the dying veteran without visually inspecting him for basic hygiene?
Did they not think to inspect the room to see where the source of the ants was located?
VA then put the veteran back into the same room apparently without first ensuring the room was not infested with ants.
Why would they leave him in the same room?
More Ants
The next day, surprise, Marrable was found covered in ants, again. They were on his stomach, feeding tube, diaper, and elsewhere.
Was no one checking on the veteran throughout the night?
After complaining to staff, the veteran was moved to a new room and cleaned off a second time. He was found dead one hour after being moved.
"I felt very small in the world Saturday when my dad died," Ross said. "Now I am able to share his story and my dad matters to someone beyond me and my family. Now the world knows and the world cares that this happened."
Ross wants everyone to remember her dad as being a good man who loved God.
Lawmaker Shocked
Sen. Johnny Isakson weighed in on the treatment of Marrable, shocked about the conditions at the Atlanta VAMC.
"I am shocked, horrified and downright maddened by the news that a veteran under the care of the VA was treated so poorly and without any regard for his wellbeing," Isakson said. "This patient, at the end of his life, was clearly not being monitored closely enough, and I am so sad for his family who had to discover his insect-infested conditions before anything was reportedly done."
Atlanta VA Promises Reforms
The Atlanta Health Care System owned up to the problem and even apologized, "We have apologized to the Marrable family and taken immediate action to correct this issue and ensure no other Veterans will be affected in the future."
In a statement to CNN, an agency spokesperson said it, "always strives to provide Veterans with the very best health care available. When we don't meet that standard, we hold ourselves accountable."
VA promises they are conducting a "top-to-bottom review" of what happened to Marrable.
How Long?
Investigators need to dig deep into what happened. Why was he left alone long enough to be bit up across his midsection?
The agency certainly seems more transparent than in the past rather than trying to spin away the issue. Hopefully, VA OIG or the local state-level authorities will investigate.