Apple To Access VA Health Records In New iPhone App Release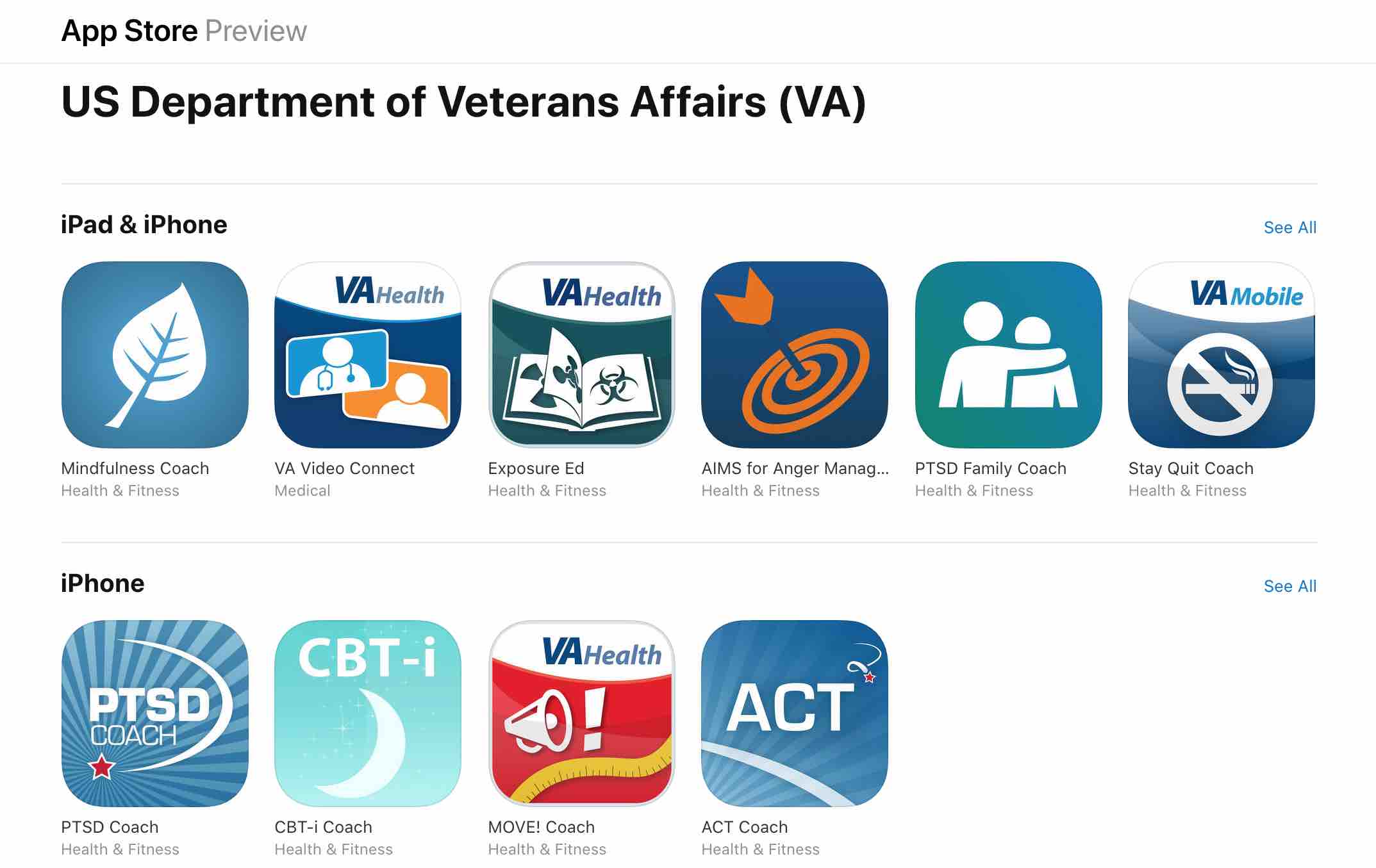 In a new partnership with VA, Apple will now access VA health records through numerous iPhone apps for veterans willing to accept convenience over privacy.
In an announcement, Apple said veterans will be able to view health records including allegories, conditions, immunizations, lab results, medications, procedures, and vitals. The data will be viewable alongside Apple Watch data.
The medical information is supposedly secured through encryption and protected by the iPhone users passcode or biometric security features.
Apple will provide VA engineering support for the apps.
"Our goal is to empower people to better understand and improve their health, enabling them to view their medical information from multiple providers in one place easily and securely," said Kevin Lynch, Apple's vice president of Technology. "We're excited to bring this feature to veterans across the US."
Tech Crunch says the partnership is a big win for Apple because the company can now reach 9 million veterans who are enrolled in the VA health care system.
"We have great admiration for veterans, and we're proud to bring a solution like Health Records on iPhone to the veteran community," said Tim Cook, Apple CEO, in an announcement about the new partnership. "It's truly an honor to contribute to the improved healthcare of America's heroes."
"When patients have better access to their health information, they have more productive conversations with their physicians," added Jeff Williams, Apple's COO. "By bringing Health Records on iPhone to VA patients, we hope veterans will experience improved healthcare that will enhance their lives."
RELATED: Is Your DNA Safe?
One commenter was not convinced about the privacy of veterans' records in this new deal.
Rob Whitey questioned, "Does Apple have access to the data, randomized or not? If so, this is wrong."
Tech Crunch says Apple was in talks with VA about the app program dating back to November 2018, but the conversations started earlier.
In fact, talks with Apple to use certain apps linked to VA health care data first surfaced in ProPublica articles covering the Mar-a-Lago Crowd that was influencing agency decisionmaking and budgets.
RELATED: VA Shadow Rulers Had Sway Over Apple Talks
Talks apparently went sideways sometime after March 2018 when one of the deals went sideways for an emergency room tracker app. VA then reportedly started communications independent of the trio, which likely led to the apps being marketed to veterans now.
I hope veterans curious about the convenience pay special attention to the terms of use. Frequently, data in apps can be shared with other companies, insurance firms, other governments. You lose control of your data or the metadata once you grant access.
What will VA do to ensure our data is protected and confidential?
What will Apple do without data on its phones?
Will our data end up in any Apple servers located overseas including China?
Will other companies be allowed to scan our data for possible disability fraud detection? If the answer is "yes," how will VA negligence, malpractice, and inaccurate record keeping be contemplated in those audits?
Will any of the data be shared with Google or Facebook? This triad of firms, Apple, Google, and Facebook, is moving quickly into health data. The information being shared for free is invaluable and will likely be used for marketing purposes.
Once your information is out there, you cannot corral it back into the barn.
Will the data be stored on the phone and backed up to the iCloud?