As Veterans Die, Does VA Burn Pit Registry Hold Out False Hope?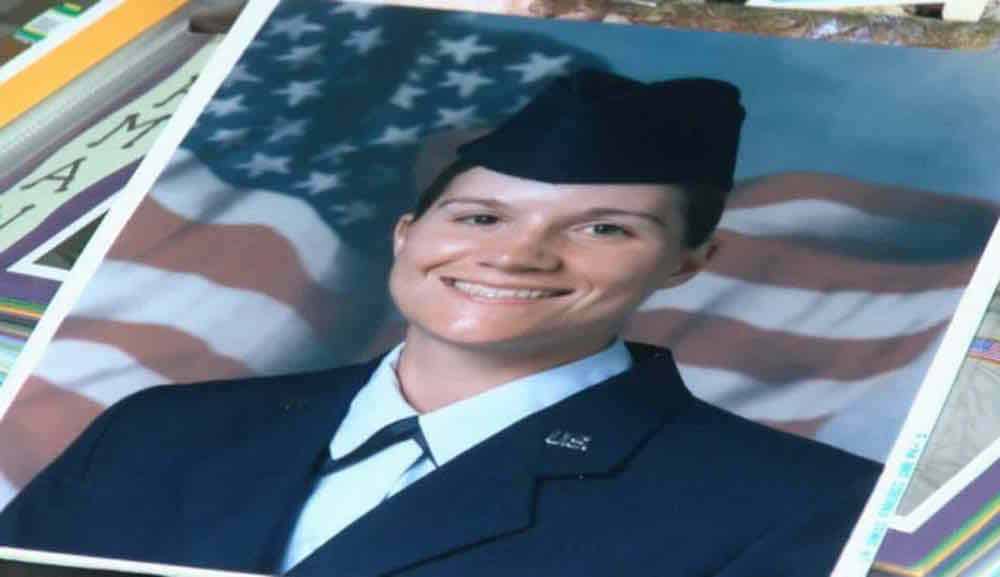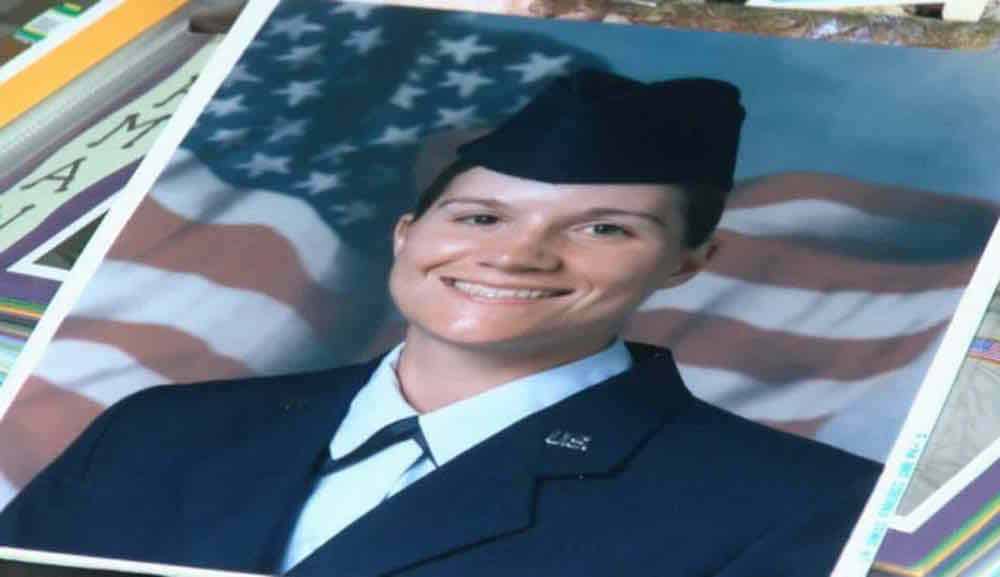 Air Force veteran Jennifer Kepner died from pancreatic cancer following exposure to burn pits during the Iraq War last week.
Kepner, a 39-year-old wife, and mother of two, lost her fight against pancreatic and was laid to rest on Sunday. She was exposed to toxins from burn pits during her tour at Balad AB. In those burn pits, the US Military burned anything from garbage to human remains using JP-8.
Kepner underwent surgery on her pancreas and chemotherapy, but cancer had already spread to her liver. She ultimately died. She is the second Air Force veteran who died from pancreatic cancer this year that I have written about on this site.
Another Air Force Veteran Dies From Pancreatic Cancer
Amie Muller, a 36-year-old wife, and mother of 3, died this February from her pancreatic cancer. Similarly, Muller underwent a rigorous chemo regimen with the hope of becoming a candidate for surgery. By the time she became a candidate cancer spread to her liver.
Senator Amy Klobuchar proposed legislation in response to Muller's case to help fund more research into burn pits. I have no doubt the initiative will fall flat like other similar maneuvers to fund programs to help veterans suffering from burn pits.
Burn Pit Registry Of Little Value
One clear example is the farce of a burn pit registry VA was required to set up following similar moves by Congress in 2013.
That legislation forced VA to set up a burn pit registry. The agency tells all burn pit victims to register with the hollow claim that more data in the registry will help them and future veterans get service connection.
Right now, veterans struggle to get service connection for conditions like pancreatic cancer because VA asserts exposure to the toxic smoke from burn pits does not cause long-term illnesses or injuries.
RELATED: New Study Could Prove Gulf War Illness
VA claims the data gathered from the burn pits was inconclusive. To gather enough evidence, VA needs the burn pit registry to create a correlation argument instead of causation argument. At least, that is the story VA tells.
We just do not have enough data yet.
VA is actively misleading the veteran community about its burn pit registry.
The Institute of Medicine issued a report at the beginning of this year the day after Muller was buried that revealed the burn pit registry is useless for helping create a corollary argument in support of service connection, just like previous registries were also of little value.
Instead, IOM says the registry is merely useful for collecting the names of veterans and family members interested in learning more about burn pits. Lame.
IOM Burn Pit Registry Report Summary
Registries are a relatively quick and inexpensive means of collecting and maintaining data on a group of people with a shared health condition or exposure. However, those that rely on voluntary participation and self-reported data have several intrinsic limitations. These include potential biases in the collected data that result from selective participation, misclassification of exposures or diseases, faulty recall, and other sources of inaccuracy. Such issues make them an intrinsically poor source of information on exposures, health outcomes, and possible associations among these events.
The questionnaire that VA developed to collect information from AH&OBP registrants is subject to these limitations, which are exacerbated by flaws in the registry's structure and operation as well as in the questions that are asked and the way they are asked. The cumulative effect of the flaws is evidenced by the high percentage (about 40 percent) of respondents who initiated but did not complete the questionnaire and the number of questions that had large nonresponse rates. It's important to understand, though, that even a well-designed and executed registry would have little value as a scientific tool for health-effects research compared to a well-designed epidemiologic study.
Source: https://www.nationalacademies.org/hmd/~/media/Files/Report%20Files/2017/Burn-Pits-highlights.pdf
VA Rigging Game
Meanwhile, VA and related institutions are rigging the game.
Before 1997, VA, IOM and DOD used animal research including canine research to help create causality arguments in support of service connection. This was useful for Agent Orange veterans.
In 1997, these institutions stopped using animal research to help, which basically precludes causality research because the only remaining source of new research would be to use humans, which is illegal. Again, that is the official story.
Last week, one of my readers here uncovered a wrinkle in this story that may create a new vein of data VA likely wishes we would forget.
You see, another tactic VA uses is that no baseline exists between the conditions before deployment and the present to help compare possible exposure levels in the blood.
That is apparently false.
In 2003, VA engaged in a propaganda campaign promising they took steps to prevent mystery ailments or mystery causes of ailments similar to what happened during the Persian Gulf War.
RELATED: In search Of A Gulf War With No Gulf War Illness
The propaganda was apparently so good, we totally forgot it happened. Here are some excerpts from NY Times circa 2003:
VA Promised Answers For Toxic Exposures
How much did DOD and VA spend to create the pre-deployment database and why is this data not being used to help veterans prove they were exposed to harmful levels of dioxin?
"We didn't have the base line information we needed," said Dr. William Winkenwerder Jr., the assistant secretary of defense for health affairs. "We didn't have good capture of events in the theater, and there wasn't a systematic capture of information when they came out." Until then, he said, such data were not viewed as important. "It was never viewed as a critical thing to do for the service member," he said.
That will not happen this time.
"People will come back with symptoms, of course, and they will believe they are related to the gulf," said Anthony J. Principi, secretary of veterans affairs. "But I believe we will be able to find answers: Was it the vaccine? Was it low levels of exposure to chemical or biological agents?" (He added that it would be immediately clear if troops were exposed to high levels of chemical or biological agents because they would get sick.)
Finding the answers to those questions was the goal repeatedly stressed by expert committees that investigated the illnesses reported by veterans of the previous gulf war.
"One of our recommendations from the first report was that the military collect the data that might be useful" in investigating the illnesses, said Dr. John C. Bailar III, who was chairman of an Institute of Medicine committee that published its report in 1996. "Even if the ultimate result is to rule out any exposure, that is worth noting."
Was Monitoring Better?
Supposedly, the federal government used taxpayer dollars to create a new database to help understand what veterans were exposed to. When will veterans have access to that data?
Another Institute of Medicine committee gave the same advice in 2000. "We were calling for better monitoring," said Dr. Harold Sox, the editor of The Annals of Internal Medicine and the committee's chairman.
The new effort to build a research database involves careful health assessments of troops before and after the war, including information that is essential for research on health effects. Doctors will use a structured set of questions and exams so that the clinical data will be comparable.
"Part of the problem we had with the Persian Gulf war is that V.A. physicians were not familiar with the exposures the troops had had, and they could not relate to vets coming back and saying things like they took these pills and didn't know what they were," Dr. Roswell said. "Some vets complained that the doctors were not familiar with the issues of gulf war deployment."
DOD Knew It Needed To Monitor Air, Water and Soil – What Happened?
DOD was supposed to closely assess the air, water and soil to keep track of who was exposed to what. That sounds great. Seven years after the war started, DOD failed to assess the extent of exposure to toxins at most bases including Balad AB.
The Defense Department is also assessing the air, water and soil wherever troops are deployed and keeping records of who was exposed to what. And it is telling service members exactly what vaccines and drugs they are getting to prevent or treat diseases and those records too are being kept in a central database.
In the last gulf war, Dr. Winkenwerder said, "we just sent teams forward to vaccinate."
"There was not good record keeping," he added, "and different people got different amounts of shots." Many worried about what they had received and whether they had been given experimental vaccines or drugs that might have made them ill.
Where Is The Data, VA?
VA supposedly worked closely with DOD to create data points from blood samples to evaluate before and after exposure to toxins. Where's the data?
In addition, the Veterans Affairs and Defense Departments are working together for the first time to compile data, Mr. Principi said. The agencies will have blood samples from the troops before and after deployment that will allow researchers to search for exposure to toxins.
Details on troop locations and potentially dangerous substances encountered will also be available.
Medics and doctors in the gulf are also carrying personal digital assistants to collect information on every medical complaint or illness. The data will be useful if any of the troops report symptoms later. But the data could also be crucial in surveillance for biological or chemical attacks.
Source: https://www.kesq.com/news/local-veteran-to-be-laid-to-rest-after-losing-battle-with-cancer/647805135