Just How Many VA Facilities Were 'Dysfunctional' And 'Dishonest'?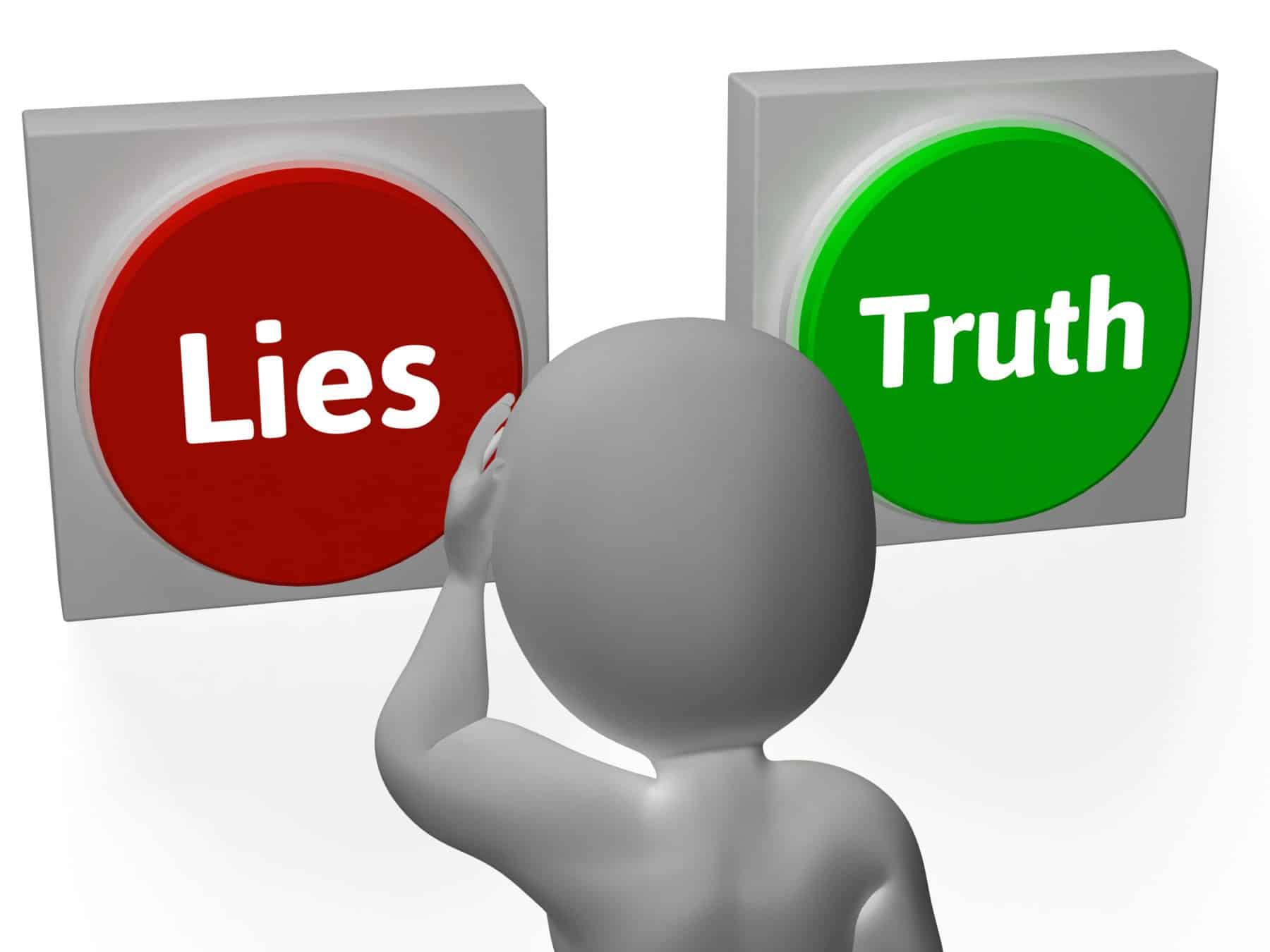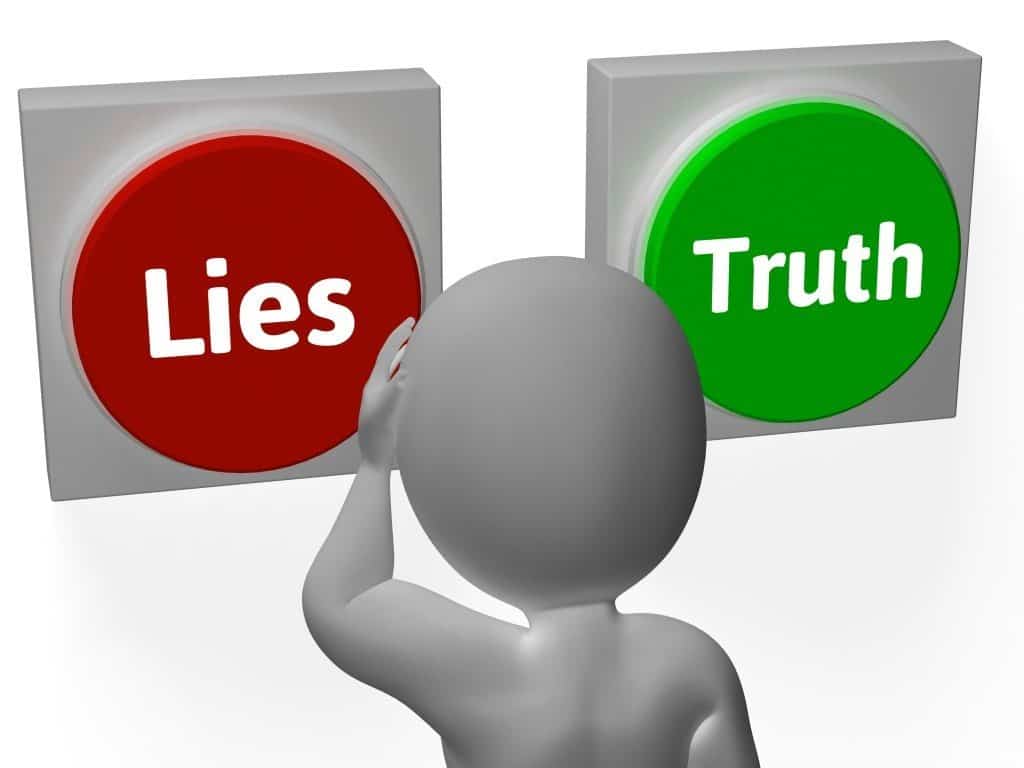 Just how many?
Lots, and we have the numbers broken down ranking the most lying and cheating VA facilities at the top for the world to see. Check out whether or not your facility was audited and where it was in the lineup.
No sooner did Robert McDonald get confirmed than VA released an agency audit confirming widespread dishonesty and dysfunction across the entire Dept. of Veterans Affairs.
This is a no brainer and we are all aware of the enormity of the scandal and the brazen disregard VA employees paid to veterans. What we did not know were the specific numbers of bad conduct required by management and the percentage of employees asked to lie.
VA's new audit provides the number of manipulative and lying employees broken down by facility. These liars and fraudsters forced pion employees to do their dirty work while the managers collected bonuses and related perks for having good numbers.
Here is a table of each facility and the percentage of employees at each one who were encouraged to lie and swindle veterans by manipulating their medical appointments. I ranked the facilities by their tendency to falsify appointment data.
If I had one of these VA facilities named after me, you can rest assured I would be a very embarrassed individual. I'd be surprised if we did not see some of these families demand to have their name removed from the facility due to the dishonor associated with it.
Read More: https://www.azcentral.com/story/news/arizona/investigations/2014/07/29/va-scandal-audit-exposes-chaos-patient-scheduling-system/13330701/
* The fourth column tells you the percentage of employees aware of the falsification scheme. The fifth column tells you the percentage of employees aware of the secret wait list scam. The sixth column tells you the percentage of employees properly using the electronic wait list program.
| | | | | | |
| --- | --- | --- | --- | --- | --- |
| Ranking | Medical Center | Location | Told to Falsify Appt Data | Track Appts Outside System | Proper Use of Wait List |
| 1 | Central Alabama Veterans Health Care System | Montgomery/Tuskegee, Ala. | 57.10% | 9.50% | 23.80% |
| 2 | Louis A. Johnson VA Medical Center | Clarksburg, W. Va. | 53.30% | 6.70% | 26.70% |
| 3 | VA Southern Oregon Rehabilitation Center | White City, Ore. | 50.00% | 20.00% | 50.00% |
| 4 | VA Montana Health Care System | Fort Harrison, Mont. | 42.30% | 20.60% | 47.10% |
| 5 | Gulf Coast Veterans Health Care System | Biloxi, Miss. | 42.10% | 15.80% | 21.10% |
| 6 | Ralph H. Johnson VA Medical Center | Charleston, S.C. | 38.70% | 6.50% | 38.70% |
| 7 | Edward Hines Jr. VA Hospital | Hines, Ill. | 36.80% | 10.00% | 25.00% |
| 8 | VA Puget Sound Health Care System | Seattle/Lakewood, Wash. | 33.30% | 4.80% | 52.40% |
| 9 | Olin E. Teague Veterans Medical Center | Temple, Texas | 32.30% | 0.00% | 37.80% |
| 10 | VA North Texas Health Care System | Dallas, Texas | 31.60% | 2.80% | 5.60% |
| 11 | VA Pittsburgh Healthcare System | Pittsburgh, Pa. | 31.60% | 18.20% | 22.70% |
| 12 | Philadelphia VA Medical Center | Philadelphia, Pa. | 30.80% | 0.00% | 23.50% |
| 13 | Durham VA Medical Center | Durham, N.C. | 30.00% | 0.00% | 70.00% |
| 14 | VA Roseburg Healthcare System | Roseburg, Ore. | 30.00% | 5.00% | 55.00% |
| 15 | Phoenix VA Health Care System | Phoenix, Ariz. | 28.00% | 11.50% | 46.20% |
| 16 | Grand Junction VA Medical Center | Grand Junction, Colo. | 27.30% | 18.20% | 45.50% |
| 17 | VA Texas Valley Coastal Bend Health Care System | Harlingen, Texas | 26.60% | 3.20% | 80.70% |
| 18 | VA Western New York Healthcare System | Buffalo, N.Y. | 26.50% | 2.90% | 61.80% |
| 19 | Bay Pines VA Healthcare System | Bay Pines, Fla. | 25.60% | 2.60% | 46.20% |
| 20 | San Francisco VA Medical Center | San Francisco, Calif. | 23.10% | 30.80% | 30.80% |
| 21 | James E. Van Zandt VA Medical Center | Altoona, Pa. | 22.20% | 20.00% | 40.00% |
| 22 | VA Greater Los Angeles Healthcare System | Los Angeles, Calif. | 21.90% | 9.40% | 28.10% |
| 23 | Northern Arizona VA Health Care System | Prescott, Ariz. | 21.40% | 7.10% | 57.10% |
| 24 | Cincinnati VA Medical Center | Cincinnati, Ohio | 20.70% | 6.90% | 34.50% |
| 25 | Chillicothe VA Medical Center | Chillicothe, Ohio | 20.00% | 6.70% | 66.70% |
| 26 | El Paso VA Health Care System | El Paso, Texas | 20.00% | 0.00% | 13.30% |
| 27 | Marion VA Medical Center | Marion, Ill. | 20.00% | 2.90% | 74.30% |
| 28 | Central Arkansas Veterans Healthcare System | Little Rock, Ark. | 19.10% | 0.00% | 18.20% |
| 29 | Iowa City VA Health Care System | Iowa City, Iowa | 19.10% | 0.00% | 42.90% |
| 30 | Alexandria VA Health Care System | Alexandria, Va. | 18.80% | 11.80% | 76.50% |
| 31 | Fayetteville VA Medical Center | Fayetteville, N.C. | 18.80% | 21.90% | 40.60% |
| 32 | Jonathan M. Wainwright Memorial VA Medical Center | Walla Walla, Wash. | 18.80% | 12.50% | 87.50% |
| 33 | VA St. Louis Health Care System | St. Louis, Mo. | 18.80% | 6.30% | 31.30% |
| 34 | Manchester VA Medical Center | Manchester, N.H. | 18.20% | 9.10% | 18.20% |
| 35 | VA Loma Linda Healthcare System | Loma Linda, Calif. | 18.20% | 4.60% | 81.80% |
| 36 | South Texas Veterans Health Care System | San Antonio, Texas | 17.90% | 0.00% | 50.00% |
| 37 | Tuscaloosa VA Medical Center | Tuscaloosa, Ala. | 16.70% | 33.30% | 66.70% |
| 38 | VA Ann Arbor Healthcare System | Ann Arbor, Mich. | 16.70% | 26.30% | 21.10% |
| 39 | VA Illiana Health Care System | Danville, Ill. | 16.70% | 12.50% | 20.80% |
| 40 | Wm. Jennings Bryan Dorn VA Medical Center | Columbia, S.C. | 16.00% | 8.00% | 24.00% |
| 41 | Dayton VA Medical Center | Dayton, Ohio | 15.60% | 5.30% | 31.60% |
| 42 | Charlie Norwood VA Medical Center | Augusta, Ga. | 15.40% | 14.30% | 21.40% |
| 43 | Jesse Brown VAMC | Chicago, Ill. | 15.40% | 3.90% | 15.40% |
| 44 | Malcom Randall VAMC | Gainesville, Fla. | 15.20% | 7.50% | 38.80% |
| 45 | Louis Stokes Cleveland VA Medical Center | Cleveland, Ohio | 15.10% | 16.40% | 61.60% |
| 46 | Hampton VA Medical Center | Hampton, Va. | 15.00% | 0.00% | 25.00% |
| 47 | VA Northern California Health Care System | Mather, Calif. | 14.60% | 14.30% | 59.50% |
| 48 | Asheville VA Medical Center | Asheville, N.C. | 14.30% | 0.00% | 64.30% |
| 49 | Martinsburg VA Medical Center | Martinsburg, W. Va. | 14.30% | 14.30% | 67.90% |
| 50 | Samuel S. Stratton VA Medical Center | Albany, N.Y. | 14.30% | 18.20% | 63.60% |
| 51 | VA Eastern Colorado Health Care System | Denver, Colo. | 14.30% | 6.10% | 33.30% |
| 52 | VA Northern Indiana Health Care System | Fort Wayne/Marion, Ind. | 14.30% | 9.50% | 52.40% |
| 53 | VA Black Hills Health Care System | Fort Meade/Hot Springs, S.D. | 13.80% | 20.70% | 44.80% |
| 54 | VA Southern Nevada Healthcare System | Las Vegas, Nev. | 13.70% | 0.00% | 76.90% |
| 55 | White River Junction VA Medical Center | White River Junction, Vt. | 13.30% | 33.30% | 33.30% |
| 56 | Oscar G. Johnson VA Medical Center | Iron Mountain, Mich. | 13.00% | 0.00% | 69.60% |
| 57 | National Average | U.S. | 12.80% | 7.90% | 48.80% |
| 58 | Tennessee Valley Healthcare System | Nashville, Tenn. | 12.80% | 4.30% | 78.70% |
| 59 | Mann-Grandstaff VA Medical Center | Spokane, Wash. | 12.50% | 31.30% | 12.50% |
| 60 | Robley Rex VA Medical Center | Louisville, Ky. | 12.50% | 3.00% | 63.60% |
| 61 | Syracuse VA Medical Center | Syracuse, N.Y. | 12.50% | 8.30% | 54.20% |
| 62 | Wilmington VA Medical Center | Wilmington, Del. | 12.50% | 15.40% | 46.20% |
| 63 | VA Boston Healthcare System | Boston, Mass. | 12.20% | 7.30% | 31.70% |
| 64 | Minneapolis VA Health Care System | Minneapolis, Minn. | 11.90% | 2.30% | 51.20% |
| 65 | John J. Pershing VA Medical Center | Poplar Bluff, Mo. | 11.80% | 5.90% | 52.90% |
| 66 | Atlanta VA Medical Center | Decatur, Ga. | 11.50% | 7.70% | 42.30% |
| 67 | New Mexico VA Health Care System | Albuquerque, N.M. | 11.50% | 19.20% | 50.00% |
| 68 | VA Eastern Kansas Health Care System | Leavenworth/Topeka, Kan. | 11.50% | 0.00% | 38.50% |
| 69 | VA Sierra Nevada Health Care System | Reno, Nev. | 11.10% | 14.30% | 38.10% |
| 70 | VA Palo Alto Health Care System | Palo Alto, Calif. | 10.80% | 7.70% | 48.70% |
| 71 | W.G. (Bill) Hefner VA Medical Center | Salisbury, N.C. | 10.70% | 0.00% | 67.90% |
| 72 | Battle Creek VA Medical Center | Battle Creek, Mich. | 10.50% | 5.30% | 21.10% |
| 73 | Southern Arizona VA Health Care System | Tucson, Ariz. | 10.50% | 0.00% | 21.10% |
| 74 | VA Long Beach Healthcare System | Long Beach, Calif. | 10.50% | 4.80% | 52.40% |
| 75 | Alaska VA Healthcare System | Anchorage, Alaska | 10.00% | 10.00% | 90.00% |
| 76 | Canandaigua VA Medical Center | Canandaigua, N.Y. | 10.00% | 4.80% | 61.90% |
| 77 | Coatesville VA Medical Center | Coatesville, Pa. | 10.00% | 10.00% | 40.00% |
| 78 | Overton Brooks VA Medical Center | Shreveport, La. | 10.00% | 0.00% | 30.00% |
| 79 | VA Connecticut Healthcare System | West Haven, Conn. | 10.00% | 3.30% | 13.30% |
| 80 | VA Hudson Valley Health Care System | Montrose, N.Y. | 10.00% | 6.70% | 53.30% |
| 81 | Wilkes-Barre VA Medical Center | Wilkes-Barre, Pa. | 10.00% | 14.30% | 66.70% |
| 82 | VA Central Iowa Health Care System | Des Moines, Iowa | 9.10% | 4.60% | 72.70% |
| 83 | VA Nebraska-Western Iowa Health Care System | Omaha, Neb. | 9.10% | 3.00% | 54.60% |
| 84 | Birmingham VA Medical Center | Birmingham, Ala. | 8.60% | 2.90% | 88.60% |
| 85 | VA New Jersey Health Care System | East Orange, N.J. | 8.60% | 11.10% | 50.00% |
| 86 | Bath VA Medical Center | Bath, N.Y. | 8.30% | 8.30% | 58.30% |
| 87 | Captain James A Lovell FHCC | Chicago, Ill. | 8.30% | 8.30% | 8.30% |
| 88 | Tomah VA Medical Center | Tomah, Wis. | 7.70% | 15.40% | 69.20% |
| 89 | Carl Vinson VA Medical Center | Dublin, Ga. | 7.10% | 7.10% | 21.40% |
| 90 | Hunter Holmes McGuire VA Medical Center | Richmond, Va. | 6.70% | 13.30% | 26.70% |
| 91 | VA Butler Healthcare | Butler, Pa. | 6.70% | 12.50% | 68.80% |
| 92 | Providence VA Medical Center | Providence, R.I. | 6.30% | 12.50% | 25.00% |
| 93 | Memphis VA Medical Center | Memphis, Tenn. | 6.10% | 0.00% | 54.60% |
| 94 | Jack C. Montgomery VAMC | Muskogee, Okla. | 5.60% | 0.00% | 83.30% |
| 95 | Clement J. Zablocki Veterans Affairs Medical Center | Milwaukee, Wis. | 5.00% | 5.00% | 40.00% |
| 96 | Fargo VA Healthcare System | Fargo, N.D. | 5.00% | 9.50% | 76.20% |
| 97 | William S. Middleton Memorial Veterans Hospital | Madison, Wis. | 5.00% | 15.00% | 65.00% |
| 98 | Richard L. Roudebush VA Medical Center | Indianapolis, Ind. | 4.80% | 0.00% | 14.30% |
| 99 | VA Caribbean Healthcare System | San Juan, P.R. | 4.80% | 4.80% | 23.80% |
| 100 | VA Salt Lake City Health Care System | Salt Lake City, Utah | 4.60% | 0.00% | 86.40% |
| 101 | West Palm Beach VAMC | West Palm Beach, Fla. | 4.40% | 13.00% | 39.10% |
| 102 | Southeast Louisiana Veterans Health Care System | New Orleans, La. | 4.20% | 6.50% | 35.50% |
| 103 | Chalmers P. Wylie Ambulatory Care Center | Columbus, Ohio | 4.00% | 4.00% | 32.00% |
| 104 | Harry S. Truman Memorial | Columbia, Mo. | 3.60% | 7.10% | 25.00% |
| 105 | James A. Haley Veterans' Hospital | Tampa, Fla. | 3.50% | 6.90% | 62.10% |
| 106 | Michael E. DeBakey VA Medical Center | Houston, Texas | 3.50% | 6.90% | 55.20% |
| 107 | Orlando VA Medical Center | Orlando, Fla. | 2.60% | 2.20% | 53.30% |
| 108 | Portland VA Medical Center | Portland, Ore. | 2.50% | 10.00% | 50.00% |
| 109 | VA San Diego Healthcare System | San Diego, Calif. | 2.40% | 7.10% | 54.80% |
| 110 | Aleda E. Lutz VA Medical Center | Saginaw, Mich. | 0.00% | 12.50% | 37.50% |
| 111 | Amarillo VA Health Care System | Amarillo, Texas | 0.00% | 16.70% | 58.30% |
| 112 | Beckley VA Medical Center | Beckley, W. Va. | 0.00% | 0.00% | 44.40% |
| 113 | Boise VA Medical Center | Boise, Idaho | 0.00% | 7.10% | 50.00% |
| 114 | Cheyenne VA Medical | Cheyenne, Wyo. | 0.00% | 9.10% | 63.60% |
| 115 | Edith Nourse Rogers Memorial Veterans Hospital | Bedford, Mass. | 0.00% | 7.10% | 50.00% |
| 116 | Erie VA Medical Center | Erie, Pa. | 0.00% | 0.00% | 31.30% |
| 117 | G.V. (Sonny) Montgomery VA Medical Center | Jackson, Miss. | 0.00% | 0.00% | 17.70% |
| 118 | Huntington VA Medical Center | Huntington, W. Va. | 0.00% | 0.00% | 38.50% |
| 119 | James H. Quillen VAMC | Mountain Home, Tenn. | 0.00% | 4.80% | 81.00% |
| 120 | James J. Peters VA Medical Center | Bronx, N.Y. | 0.00% | 0.00% | 83.30% |
| 121 | John D. Dingell VA Medical Center | Detroit, Mich. | 0.00% | 6.70% | 93.30% |
| 122 | Kansas City VA Medical Center | Kansas City, Mo. | 0.00% | 0.00% | 62.50% |
| 123 | Lebanon VA Medical Center | Lebanon, Pa. | 0.00% | 12.50% | 75.00% |
| 124 | Lexington VA Medical Center | Lexington, Ky. | 0.00% | 4.20% | 50.00% |
| 125 | Miami VA Healthcare System | Miami, Fla. | 0.00% | 13.30% | 63.30% |
| 126 | Northport VA Medical Center | Northport, N.Y. | 0.00% | 5.30% | 47.40% |
| 127 | Oklahoma City VA Medical Center | Oklahoma City, Okla. | 0.00% | 0.00% | 50.00% |
| 128 | Robert J. Dole VA Medical and Regional Office Center | Wichita, Kan. | 0.00% | 10.00% | 30.00% |
| 129 | Salem VA Medical Center | Salem, Va. | 0.00% | 16.70% | 54.20% |
| 130 | Sheridan VA Medical Center | Sheridan, Wyo. | 0.00% | 11.10% | 55.60% |
| 131 | Sioux Falls VA Health Care System | Sioux Falls, S.D. | 0.00% | 0.00% | 94.40% |
| 132 | St. Cloud VA Health Care System | St. Cloud, Minn. | 0.00% | 0.00% | 60.00% |
| 133 | VA Central California Health Care System | Fresno, Calif. | 0.00% | 0.00% | 53.30% |
| 134 | VA Central Western Massachusetts Healthcare System | Leeds, Mass. | 0.00% | 4.40% | 43.50% |
| 135 | VA Maine Healthcare System – Togus | Augusta, Maine | 0.00% | 0.00% | 61.10% |
| 136 | VA Maryland Health Care System | Baltimore, Md. | 0.00% | 7.70% | 25.60% |
| 137 | VA NY Harbor Healthcare System | New York, N.Y. | 0.00% | 15.40% | 61.50% |
| 138 | VA Pacific Islands Health Care System | Honolulu, Hawaii | 0.00% | 23.50% | 64.70% |
| 139 | Veterans Health Care System of the Ozarks | Fayetteville, Ark. | 0.00% | 20.00% | 35.00% |
| 140 | Washington DC VA Medical Center | Washington, D.C. | 0.00% | 0.00% | 81.00% |
| 141 | West Texas VA Health Care System | Big Spring, Texas | 0.00% | 16.70% | 41.70% |