Badass Of The Week Award – Anthony Hardie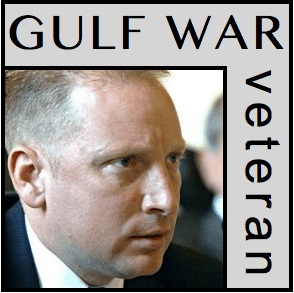 The VA was caught putting anti-veteran policies ahead of the needs of veterans this week. Anthony Hardie was part of a House Committee panel the put the screws to the VA.
This week, Hardie's testimony to the House Committee on Veterans Affairs won him the Badass of the Week Award. Hardie served on the Research Advisory Committee on Gulf War Veterans' Initiative for the VA.
Hardie testified about how the Gulf War cover-up perpetrated by the Dept. of Veterans Affairs. Over the past couple years, VA has been required by law to research Gulf War Syndrome. Instead of spending money on Gulf War centric research, the VA has misspent the funds.
When research did not support informal policies of the VA, the VA forced it to be hidden from public scrutiny.
Anthony Hardie's highlights from the hearing:
Anthony Hardie's Biography:
Mr. Hardie is a member of the RACGWI, the VA Gulf War Steering Committee, and the Integration Panel of the Peer Reviewed Gulf War Illness Congressionally Directed Medical Research Program (CDMRP).  Following his military service, he was elected by his peers as an officer of the National Gulf War Resource Center, where he helped lead efforts resulting in the enactment of the Persian Gulf War Veterans Act of 1998.  He medically retired in 2009 due to worsening GWI-related health issues; his last position was Executive Assistant for Legislative, Public and Intergovernmental Affairs, State of Wisconsin Department of Veterans Affairs and included work supporting the National Association of State Directors of Veterans Affairs (NASDVA).  He is a graduate of the University of Wisconsin-Madison and a U.S. Army veteran whose seven years of active duty military service included the 1991 Gulf War and Somalia.
Source: https://www.va.gov/RAC-GWVI/Members_and_Consultants.asp
Written testimony of Anthony Hardie's to Congress:
Testimony – Hardie, Anthony – Gulf War – Mar. 13, 2013 by Anthony Hardie