Alleged Bathroom Bandit Caught In Illicit Voyeurism Plot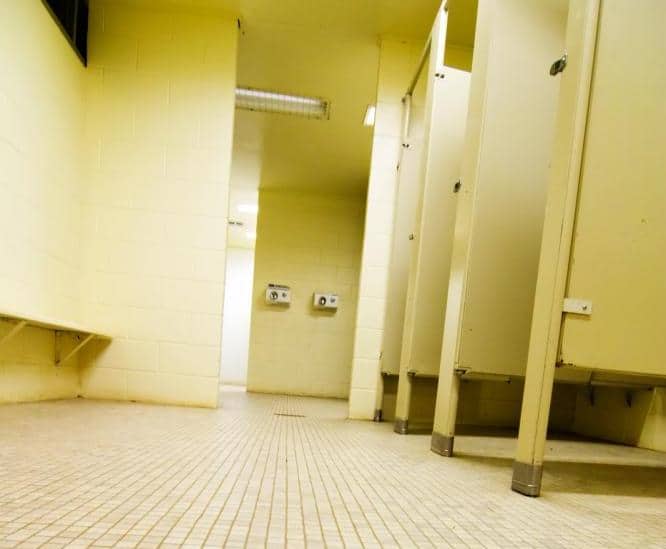 Half a mile from the White House, one VA employee was allegedly caught illegally recording women in the bathroom. The employee was charged Wednesday on five counts of misdemeanor voyeurism.
Federal law enforcement officials were called to a VA facility after a female VA employee notice a secret cameral underneath the stall next to hers. A subsequent search revealed a second cameral attached to the underside of a toilet.
According to an NBC report, the employee in question, Alex Greenlee, was allegedly lurking outside the women's bathroom after the female employee uncovered the first camera. He apparently accessed the bathroom cameras claiming the men's toilet lacked paper towels.
Greenlee denies knowledge of the cameras. Investigators, however, state they have evidence showing Greenlee placing and manipulating the cameras on the restroom stalls.
In all, five women were recorded using the washroom for bodily functions.
Law enforcement officials arrested Greenlee on Tuesday. He was since released on personal recognizance pending the outcome of his initial hearing next month.
A conviction could result in a $2,500 fine and up to one year in prison for the four misdemeanors.