Up to Speed? EHR Modernization Effort Hitting Roadblocks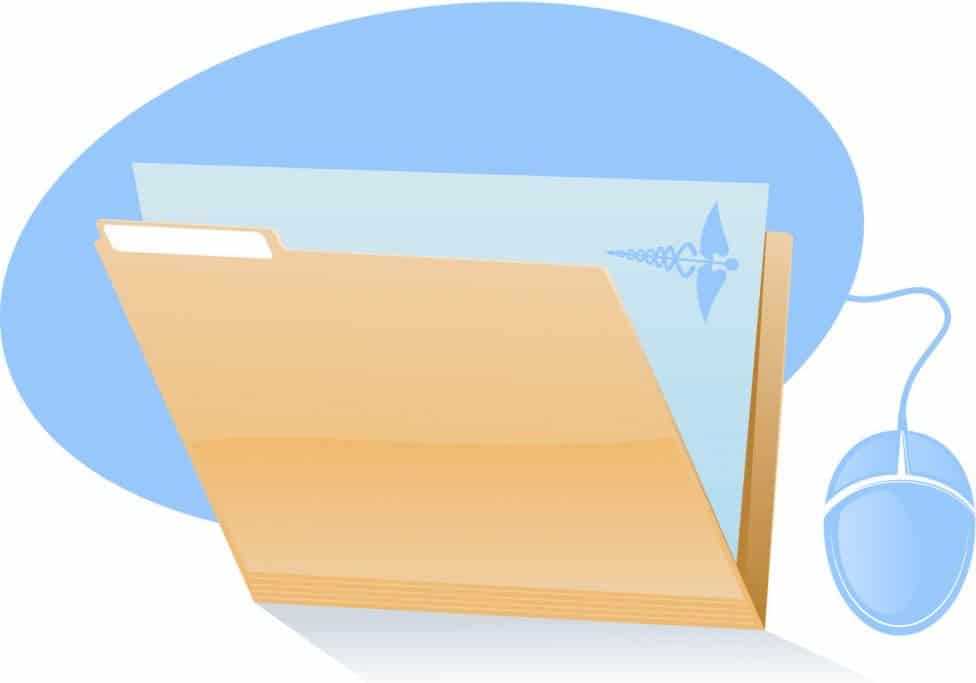 A new Congressional effort is underway to put vets' electronic health records (EHR) on the same system as the Pentagon. Makes sense, right? (Why didn't we already have that?)
But like most government initiatives, this project is likely to take a few years and cost a boatload of money. The House already assigned this thing a subcommittee.
I don't know about you, but to me the word "subcommittee" does not inspire confidence that the project will hit completion in a timely fashion. Pretty much the opposite of that.
But if it can't get done quickly, the subcommittee is at least around to oversee it going RIGHT. The VA's been down this road before, and it hasn't been pretty in the last six years or so. $1.1 billion in squandered efforts to revamp outmoded systems.
This time, they're determined NOT to waste taxpayer money, and get our records visible on the best database they can find. The $10 billion contract went to an entity called Cerner Corp., who promises a seamless data-sharing program for all VA hospitals to use.
An additional $6 billion is estimated for infrastructure costs, i.e. "The Cloud" isn't really a cloud. It's a building full of computer servers that hold your data. And you can bet it costs money.
Congress is concerned that, while they've committed to overseeing this project, the VA itself is devoid of some of its most important people. It's hard to move projects forward when no one in the Executive Branch is around to sign off on important decisions.
(Talking about the bureaucrats here. The bureaucrats are Executive Branch.)
Robert Wilkie is set to be confirmed as VA Secretary (and stay tuned for more on that polarizing pick), but even if that goes well, Deputy Secretary and Undersecretary posts are still empty. We might have our beef with the bureaucrats, but the fact is, somebody's got to update all this patient info.
They're it. Bureaucrats are not usually what we like, but on projects like this, we can be glad if they're what we've got. This vet is worried right now. Seems like they're what we don't got.
You the readers have been following this issue quite closely. We've posted on it before and gotten back some great comments. User namnibor is clearly unhappy with this $10 billion Cerner deal, and reminds us that Robert Wilkie approved it!
"10 billion reasons Wilkie should *NOT* be VA Suck," you said. This contract was also approved just in time for Memorial Day… what a lovely token of appreciation for all the boots on the ground.
"Put a revolving door on the White House," says Nexdeceptus. I mean, we're talking about the military-industrial complex here. "Revolving door" is literally a recognized phrase that people in politics use to describe the way these officials get hired, fired, transferred… you name it, between the private sector and the VA.
So Nexdeceptus… you're trying to condemn this, and we hear and agree with that. But it's pretty tough to make the government feel bad about a term they've freely used since the Ike administration.
Another great moment from namnibor: calling all the teams and contractors "stakeholders." Not only is that an excellent pun, but it cuts right to the point, doesn't it? Sit at the table, smile and nod, go home, eat a big ol' steak. You deserve it, buddy.
Keep your eyes peeled, keep the comments coming, and say what you see on the left, right AND center. You all are an incredibly diverse group of readers when it comes to politics. But what we all have in common is our commitment to serving this country.
Hang onto your hats. The EHR overhaul is gonna be a monster.