The Best Quote Against Veterans Benefits Cuts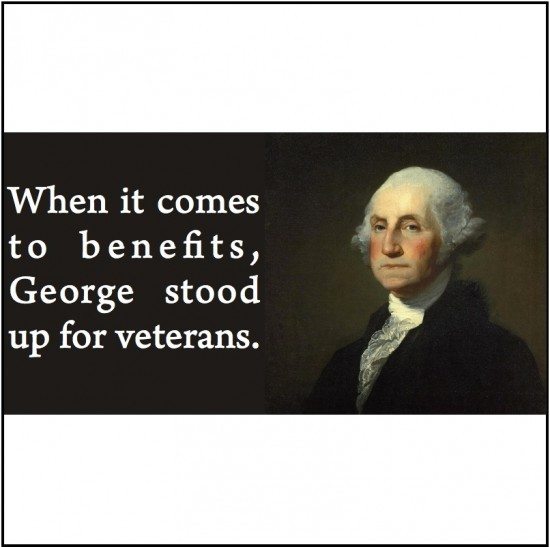 George Washington sure knew a lot about how to form a nation and how to command troops in battle. His wisdom seems to have gone full circle in founding this nation all veterans have sworn to protect.
This same wisdom did not stop when his troops finished their honorable service. In response to the treatment of veterans, George Washington had this to say:
"The willingness with which our young people are likely to serve in any war, no matter how justified, shall be directly proportional as to how they perceive the veterans of earlier wars were treated and appreciated by their nation."
Without naming political parties, I think we can summarize the argument supporting cuts rather simply, "It's time for all Americans, including veterans, to bear the burden of our deficit problems we got into because of Wall Street bailouts." Out of the other side of their mouth, these same people claim a strong allegiance to the principles that guided our Founding Fathers.
In 2014, when you hear people talk about cutting veterans benefits but then swearing by the principles of our Founding Fathers, be sure to point out that we need not search further than George Washington to guide us.
The fact remains that cutting our veterans benefits will harm our National Security in the long run. And, we know that our nation's greatest leaders, as far back as 1776, espoused this policy fact.
FACT: America's future lies with its treatment of veterans.
Veterans need to be loud and proud this 2014.