Mailroom: Nam Vet – Too Disabled For Work, Not Disabled Enough For 100%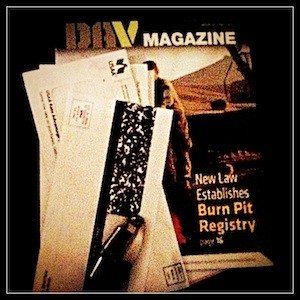 One Vietnam veteran wrote me the other day telling me about his situation. He didn't have a question but told me a situation I have heard about all too many times. So, I decided it would be a crime not to write about it for this week's Mailroom.
I'm going to do something taboo and recommend that the veteran seek out a lawyer rather than a traditional veteran service officer for two reasons. Wait, make it three reasons.
First, veterans lawyers have a financial incentive to ensure you get your veterans benefits, but a veteran service officer does not.
Second, veteran service officers lack the training and expertise to deal with complicated cases where the issue is not straightforward. Veteran service officers are better suited for handling straightforward issues that are black and white.
Last, many disabled veterans complain that many veteran service officers have too cozy a relationship with the VA. They work in the VA's building. VA funds their veteran organization many times. They have VA email addresses – how's that for a conflict of interest and a lack of confidentiality?
This is not to say there are not great veteran service officers out there. So don't discount them all. Just know that there are many options available to disabled veterans nowadays that did not exists 25 years ago. One of those is the ability to hire a veterans lawyer who specializes in VA benefits.
I get more into my reasoning below.
Here's the drill: Each week, I take an email from a veteran that would have broad appeal to many veterans. I then analyze it for a week and post my input here in our weekly segment: Mailroom. Basically, I take out all the identifying information from the best emails and post them here with my answer.
If you have a burning question about your veterans benefits, sent me a note selecting the contact tab at the top of this page. If I think your situation will be helpful for other veterans, I will repost it here.
* If you do not want me to write about your situation, please feel free to let me know within the email. I have no problem keeping a lid on the situation, too.
________
Email from Veteran:
Did two tours in Vietnam, with multiple purple hearts, rated at 90 percent disabled, fired from job for symptoms of PTSD, when I asked for 100 percent, the shrink basically said go find a job. Appealed three years ago, no job, no help.
Email from Benjamin Krause (me):
Dear Nam Vet,
I have some suggestions.
First, request a copy of your disability file through a Freedom of Information Act request. I have a template letter on the website.
Once you get a copy of your disability file, be sure to read through it very carefully. Pay special attention to how the VA is interpreting your military service medical record in relation to the physical examination and psychological examinations you receive. Many times, including my own disability claim, you will catch the VA with its pants down.
Create a time line for each issue as your read through the disability file. Use 3M tabs to notate where your file mentions your injuries. Within your time line, write down on a separate sheet of paper what the injuries are and when they occurred.
Meditate on what had happened the day you were injured. This may help you recollect the experience so that you can write it to the VA adjudicator in the form of a veteran's lay statement.
Once you worked through your entire disability claims file, look to select either a veteran service officer or veterans lawyer to help.
I would personally go the lawyer route for a few reasons. A veterans lawyer, in my opinion, will have a higher likelihood of getting you the maximum amount of disability to which you are entitled. I have no basis for this opinion other than anecdotal stories since no one seems to track it.
Nonetheless, for every day you do not get your claim, you lose out on the real value of that money. VA does not pay interest on back pay they wrongly keep. With inflation, this means you are actually receiving less money when your payout is delayed than had you received the full amount when you should have. Getting you benefits quicker is vital.
When it comes to psychological claims, many disabled veterans would benefit from getting an outside opinion. VA disability claims evaluators tend to be biased against the veteran. Many of them perceive the veteran as a parasite and would rather "save" the government money. My point here is that getting a second opinion could help swing the burden of proof in your favor and away from a biased psychologist.
For disabled veterans with high regular ratings like 90 percent, and who cannot find work, an extra-schedular rating of Individual Unemployability could be the best solution. These disability ratings can be tricky to get with more complex claims.
Most veterans lawyers would jump at a claim that was wrongly denied because it means they will get paid for their efforts. Say what you want about lawyers, without lawyers fighting for veterans benefits, we would not be as well off as we are today. Many veteran service officers have success in this, too.
Though, in my opinion, a financial incentive needs to be there for people who can help when they sacrifice their own time. Veteran service officers get paid no matter who wins but lawyers don't get paid without a win. Really, the only difference here is that veterans pay the lawyer directly while your tax dollars pay the salary of most veteran service officers.
Like a carpenter building a house, the lawyer puts in work to craft your claim in a way that the VA cannot deny. For me, I would rather pay 20% of a disability award to be sure that I at least get a fair shake.
Anyway, I did not mean this to become a "rip on veteran service officers email", but I wanted to give you input in a way that will help you get a fair shake.
In my opinion, hiring a good lawyer from an organization like the National Organization for Veterans Advocates within your area could be a way to go. At least with a lawyer, you are the boss. And, if they screw up, they have malpractice insurance.
In summary, you should start with the file. Get it with a FOIA request. Read it carefully. Find a lawyer or veteran service officer you trust to advocate for you. Once you read through your claim and develop a timeline, you are ready to bring it to the advocate for him/her to file with the VA.
No matter who you pick, always remember that no one will care more about your claim than you. For that reason, always stay on top of your mail and documentation that you receive from the VA during the appeals process.
Good luck!