LEAKED – VA Staff Playing Human 'Hungry Hungry Hippos' Game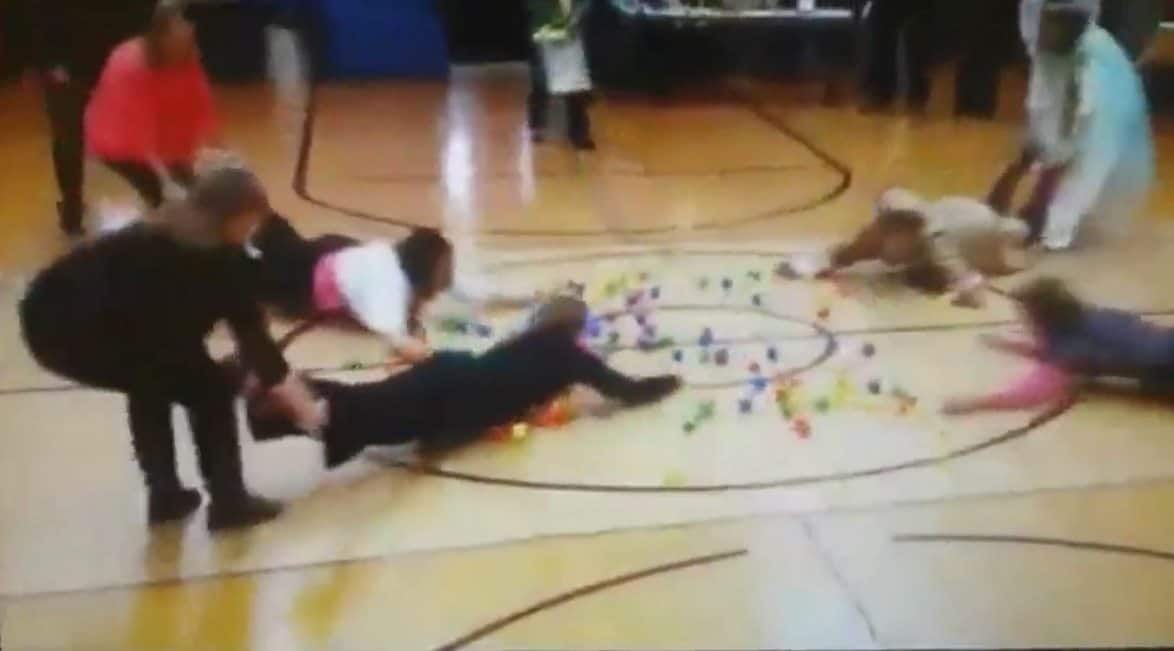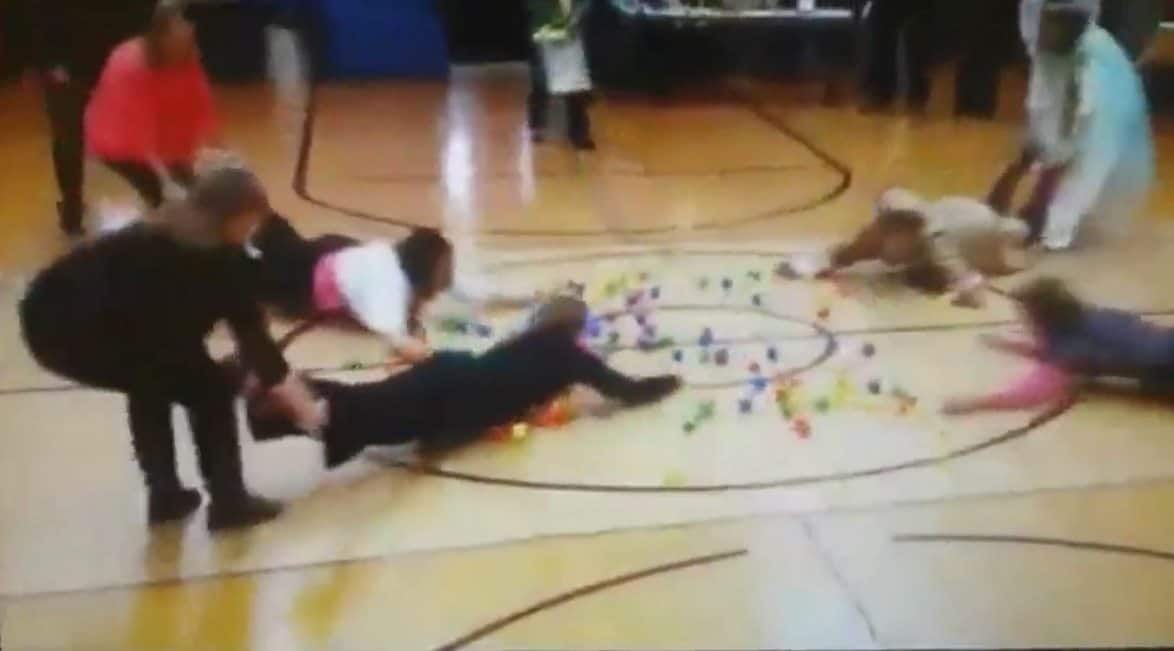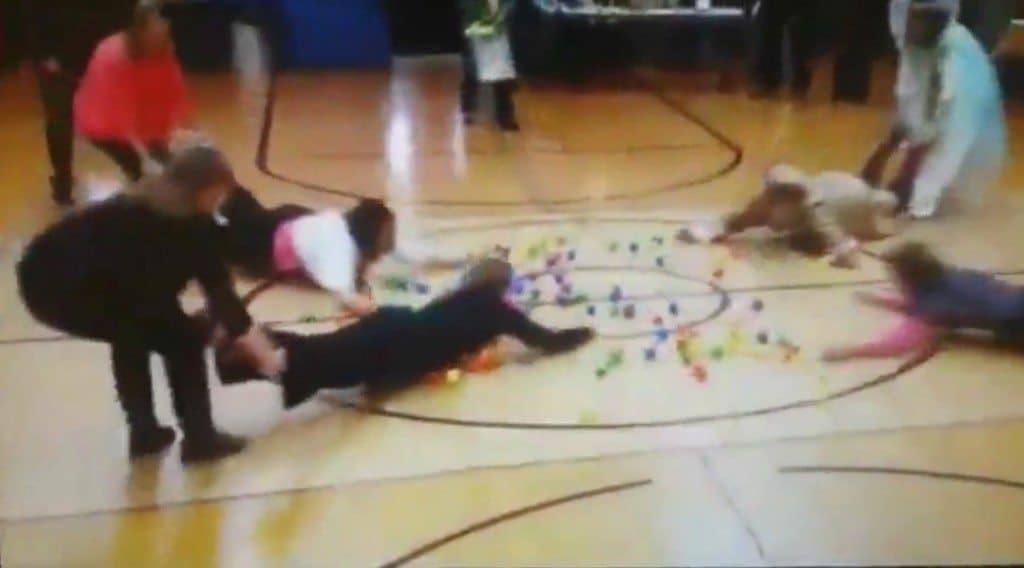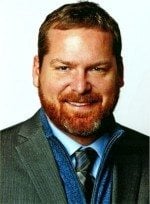 An insider from Tomah VA leaked a video of other Tomah VA staff playing a human version of the game "Hungry Hungry Hippos" while at work during a Halloween carnival on the American taxpayer dime. Like the Hasbro game, winners collected the most balls while chomping at the bit.
I had my way with the video last night and edited it to provide some additional context to viewers who may be unfamiliar with the longstanding problems VA has faced for some time.
The carnival at Tomah VA was organized by the facilities Ethics Officer Leah Finch. The invitation shows it lasted for most of the day. The carnival games lasted from 9:00 AM-12:30 PM. Group games ran from 10:30 AM to 11:30 AM. Costume judging was to take place around 2:00 PM in the main dining room.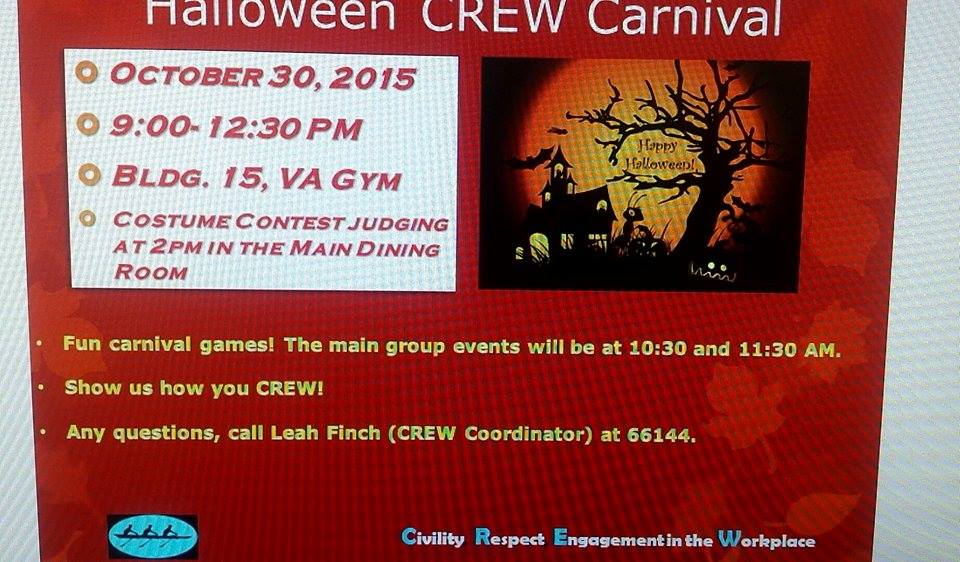 Finch has run Tomah VA's ethics programs during its most troubling periods of unlawful retaliation and illegal opioid distribution to veterans. She started working in the ethics program since 2007. Many patients were injured or killed during the fiasco that followed through 2015.
@afgenational @deptvetaffairs - Priceless video of VA union employees playing games on the clock - #VAisLying
Numerous insiders have been rubbed the wrong way by other Tomah VA staff and their persistence in denying the problems at the facility now known as "Candy Land." It earned the name among veterans and Tomah, WI, locals because of the free-wheeling prescriptive practices of former chief of staff Dr. David Houlihan. Dr. Houlihan was formally terminated on October 30, 2015, after a full investigation was conducted into his behavior while running the health care facility.
The above video was edited for entertainment purposes only and to highlight the absurdity of employees at the facility. The below video is the uncut version passed on to me from a VA insider.
This is not the first video to leak from Tomah VA where its staff appear to behave in a bizarre manner. Earlier this month, another staff member leaked a video pushing flu vaccines on employees. The Tomah VAMC goal was to increase staff vaccinations from 56% to 60%. The video was pure insanity and worth a watch.
WATCH: Tomah VAMC Ghostbusters Flu Vaccine Video
Personally, I think VA should do more to encourage team building, honesty, and accountability. If these kinds of ridiculous antics help do that, then fine. However, when looking at the unusual parties at Tomah VA and resultant videos and photos that get published, one has to wonder what is going on there.
There is no question that team building activities led by Leah Finch did little to stem retaliation, harassment, threats and generally unprofessional behavior that resulted in unnecessary patient death and injury.
So what do you think? Are these videos incredible signs that Tomah VA is moving in the right direction or incredulous examples of VA staff misusing taxpayer dollars to act a part without learning how to behave like professionals at a hospital where veterans died needlessly due to malpractice?