You're Fired: Bowman Termination 'To Knock Shulkin Down A Peg Or Two'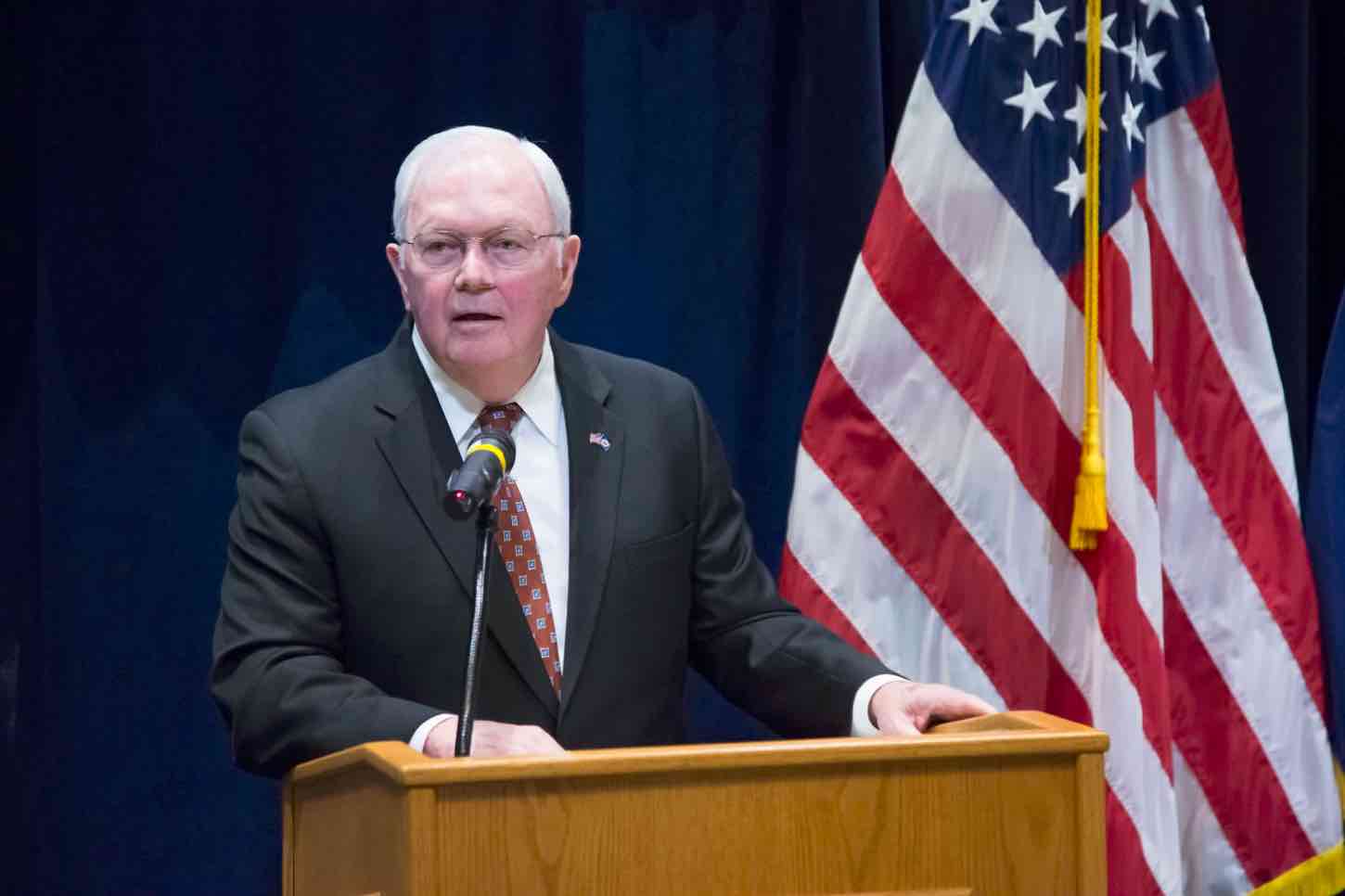 The White House fired "a warning shot" at Secretary David Shulkin by aiming to fire Deputy Secretary Thomas Bowman for "freewheeling a little too much."
Termination of Thomas Bowman, which is reportedly pending right now, is a warning to Shulkin for failing to stick to the program to advance the Veterans Choice Program further. Instead of working within the agenda set by the White House, "Shulkin has been working with senators who don't agree with the White House provisions."
There are presently two bills pending in Congress to amend the existing Choice Act. The White House favors the version that would most aggressively expand options for veterans. Those options would allow the veterans to see providers who are not on the government payroll.
Present animosity between VA and the White House over how far Choice should go. The agency is pushing for less expansion because they oppose veterans having a choice in who provides their healthcare.
The move to fire Bowman is likely more layered than what was revealed to Washington Post last night.
RELATED: Shulkin Begs Congress For More Veterans Choice Funds
Thomas Bowman Termination Layers
The Deputy Secretary has deep ties within the agency from his previous involvements under W Bush and Obama at the same agency. Bowman knows where the bodies are buried. He also owns certain contractor relationships that are likely not in favor of the agenda set by the White House.
The retired Marine was ultimately forced out of VA around 2010 and then took up shop in a staff role with Congress ultimately landing under Senator Johnny Isakson (R-Ga). He worked there for a few years until landing back at the agency after Isakson strong-armed President Donald Trump into keeping an Obama holdover to lead the agency.
Apparently, to grease the wheels a bit, Isakson ensured the agency would follow the Senator's agency by infilling the role of Deputy Secretary with Bowman.
With Bowman's departure, Shulkin will be walking on thin ice.
RELATED: State Rejects Failed VA Leader
Trump Must Appoint VA Undersecretaries
Unfortunately, the position of Trump is somewhat compromised because he has failed to appoint anyone from his own camp into substantive leadership roles to head either the healthcare side or benefits side of the agency.
Instead, VA is still fundamentally lead by Obama Team holdovers, which explains many of the problems the agency faces in implementing Veterans Choice and ensuring bad leaders are terminated when they should.
Bowman is the first big head to roll.
Source: https://www.washingtonpost.com/world/national-security/white-house-targets-vas-deputy-secretary-as-a-warning-shot-to-agencys-leader/2018/02/08/cc052006-0d11-11e8-95a5-c396801049ef_story.html?utm_term=.d6742cbfdb8d