Clandestine C&P Examiner Website Uncovered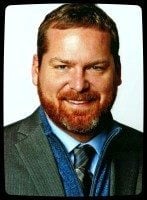 Disabled veteran Eric Hughes confronted Secretary McDonald over a secret, clandestine C&P examiner website, where VA examiners can swap stories about disabled veterans with no oversight.
[https://cpexaminers.wikispaces.com/] 
[Note: Website Was Taken Down, 12/19/14, see Facebook Group or PDF on Wiki]
Hughes uncovered this hugely secretive website and other resources used secretly by C&P examiners. The website and related resources uncover many examiners' quests to uncover malingering among veteran PTSD claimants in a manner not supported by VA policy. VA Psychologists Mark Worthen and Brad Brummett are site administrators.
Worthen is a longtime critique of VA policy that requires VA to give the benefit of the drought and not interrogate veterans assuming they are first lying. On his blog, www.PTSDExams.com, Worthen writes:
Army Medicine's Policy Guidance on the Treatment and Assessment of Post-Traumatic Stress Disorder (PTSD) [OTSD/MEDCOM Policy Memo 2012-035] states:

Although there has been debate on the role of symptom exaggeration or malingering for secondary gain in DoD and VA PTSD Disability Evaluation System (DES) processes, there is considerable evidence that this is rare and unlikely to be a major factor in the vast majority of disability determinations. [emphasis added by Dr. Worthen]

This statement could not be further from the truth, and it is a shame that a National Center for PTSD publication provided the justification for such an inaccurate assertion by Army Medicine.

Despite the inestimable contributions of National Center for PTSD, if they have a weak spot [Emphasis added by Dr. Worthen] it is their penchant for minimizing or denying the extent to which veterans engage in misattribution, exaggeration, or feigning of PTSD symptoms during VA Compensation and Pension examinations (C&P exams) for posttraumatic stress disorder. The Marx & Holowka (2011) article exemplifies this denial and minimization.
Worthen is openly critical of the requirement that feigning detection tools not be used because they violate the law. His disdain for the law is likely well shared within certain mental health circles. However, the US Court of Appeals for Veterans Claims is clear: 
The Secretary has a duty to assist a claimant by providing a thorough and contemporaneous medical examination when the record does not adequately reveal the current state of the claimant's disability. See 38 U.S.C.S. § 5103A(d)(1); Green v. Derwinski, 1 Vet.App. 121, 124 (1991); see also Caffrey v. Brown, 6 Vet.App. 377, 381 (1994). However, VA may not pursue such development if the purpose is to obtain evidence against the claim. See Mariano v. Principi, 17 Vet.App. 305, 312 (2003); see also 38 C.F.R. § 3.304(c) (2007) (development of evidence should not be undertaken when evidence present is sufficient for service connection determination). The record is inadequate and the need for a contemporaneous examination occurs when the evidence indicates that the current rating may be incorrect.
Instead, Worthen and those like him thumb their nose at the law and ignore the purpose of VA, to serve the widow and the orphan. Further, he denies the purpose of the claims process at the regional office to remain non-adversarial and in fact pro-claimant. In an article, Worthen complained:
VA officials at her site told this psychologist that "the use of instruments designed to detect feigning 'do not give the veteran the benefit of the doubt'." (Poyner, 2010, p. 131). This stance by at least these VA officials might reflect a misguided notion that C&P examiners are supposed to be providing clinical services, when, in fact, they are performing a forensic mental health assessment function. This political opposition to the assessment of feigning is not universal across VA facilities. However, if you encounter opposition, be prepared to explain in careful detail the importance of screening for exaggeration and feigning on empirical, ethical, professional, and public policy grounds.
Will Secretary McDonald take the necessary steps to rid VA of such deception and sedition of the goals of Congress? I think it's time VA clean house.
[Download Letter to McDonald about Mark Worthen]
UPDATE: 12/19/14 – The administrators of the wiki pulled it down after this article was published.