Board Veterans Forum And Its VA Law Library Goldmine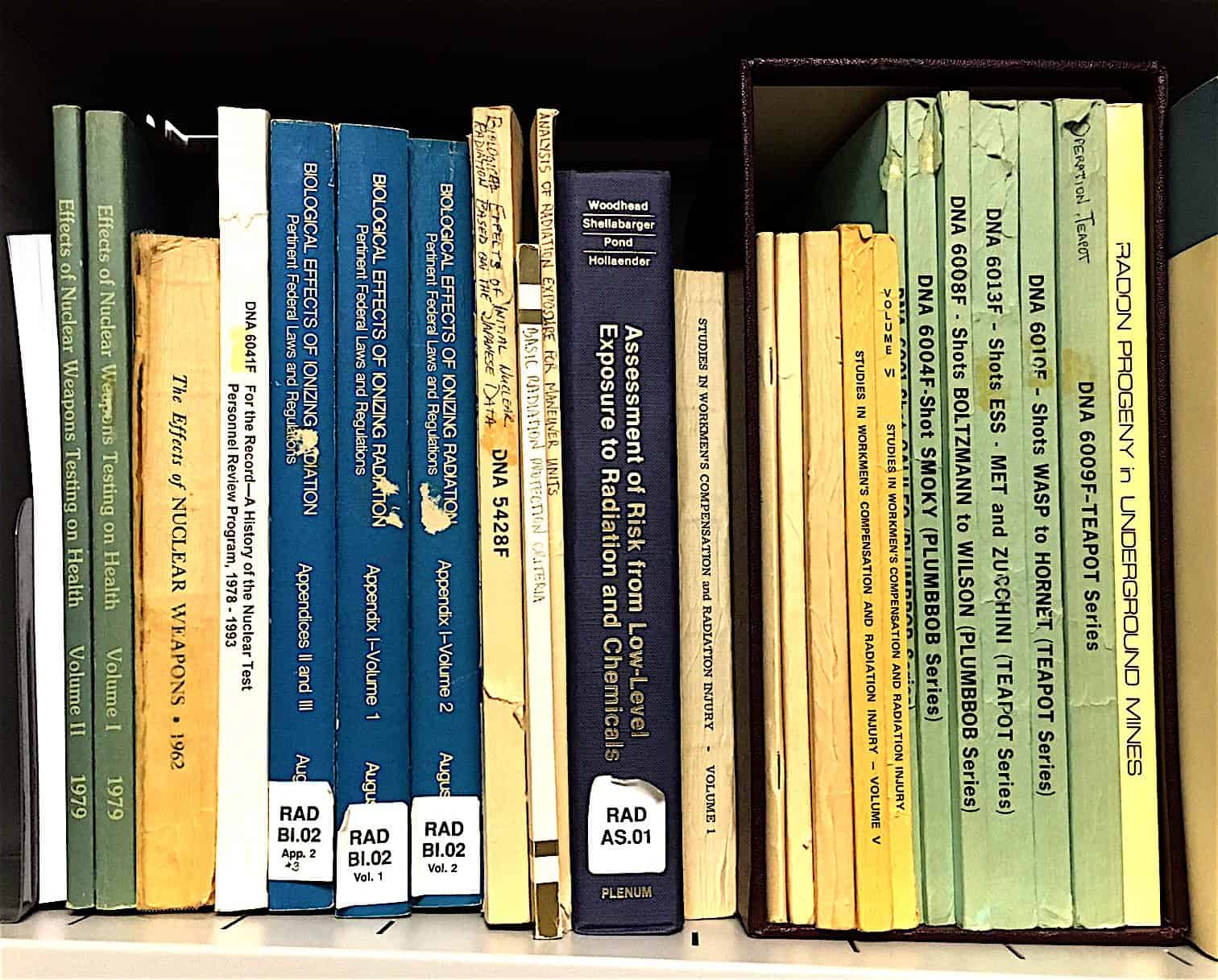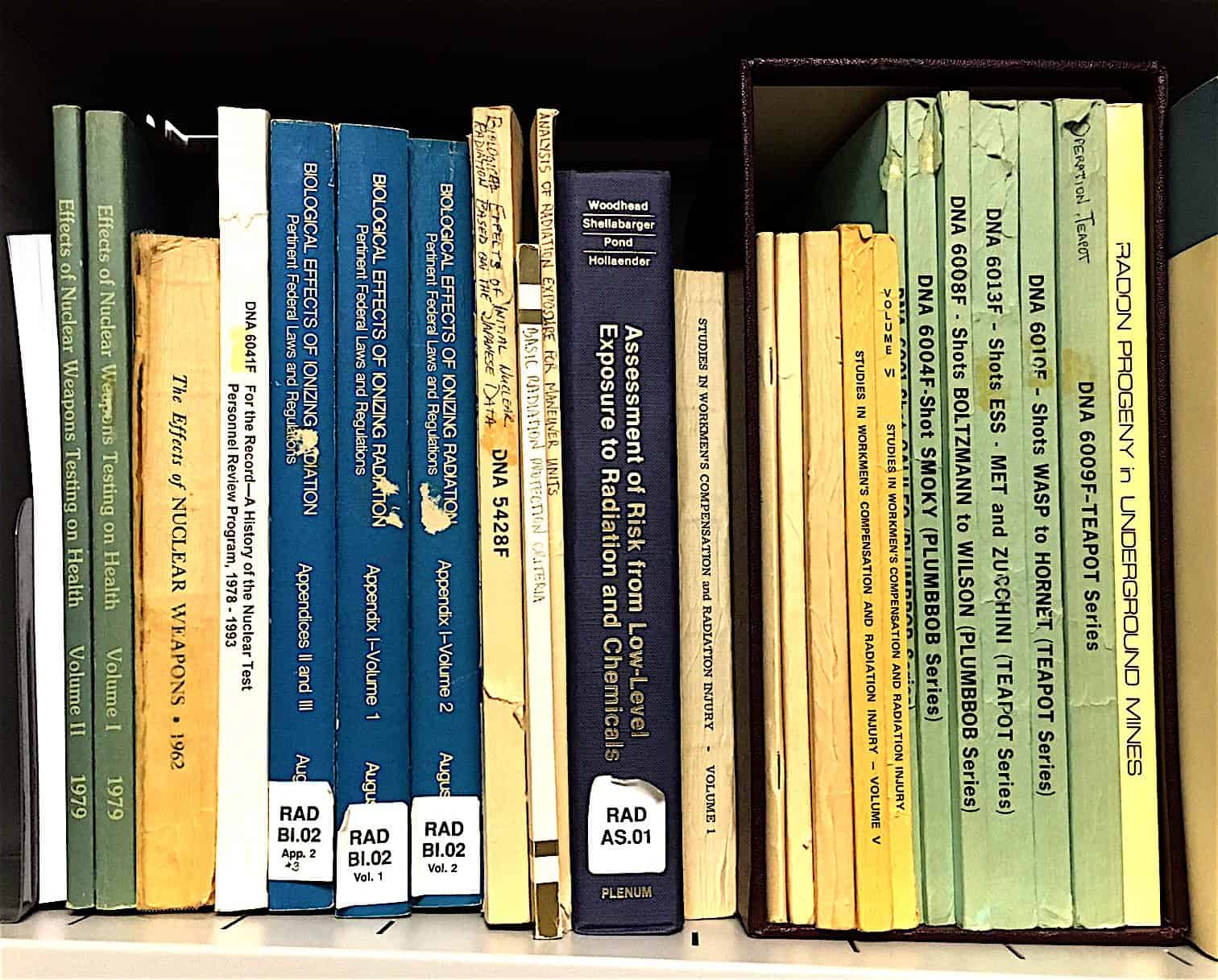 My trip last week to the Board of Veterans Appeals revealed more than solutions to longstanding problems, but also the Board's law library goldmine of old documents.
Last week, I wrote about the forum that included four veterans with various experiences with the appeals process. This was the first forum of this kind in ten years. In attendance were over 400 Board attorneys, judges and support staff.
My biggest takeaway was that the outside world really has no clue about the business practices within the Board. If we did, many of the struggles within the Board and within veteran populations would be reduced.
RELATED: Board Seeks Veteran Feedback In Upcoming Forum
The four veterans on the panel were:
COL Lucretia M. McClenney, Commission on Care, U.S. Army, Retired
Abby Malchow, U.S. Navy
Benjamin Krause, JD, CEO of Armo Press, publisher of DisabledVeterans.org, US Air Force
Chris Neiweem, The Neiweem Group, U.S. Army Reserves
There are two primary questions panelists were asked during the forum:
What one change would you like to see the Board or VA make based on your personal experience with Board hearings, appeals, or the claims adjudication process?
Based on your experience with BVA or the VA claims adjudication process, what are we doing well and what should we continue to do?
First of all, the building the Board resides within is very nice compared to many other federal buildings in DC. It's located in a part of town that is being redeveloped.
The VA employees there are radically more positive now than they were before Carol DiBattiste took over in August. (DiBattiste is the person who invited me to the forum.)
RELATED: New Board Chief Reaches Out To DisabledVeterans.Org
When I arrived last Wednesday, I had some extra time and spent that reviewing old adjudication policies within the Board's library on the 5th floor. Man, if you're a book dork like I am, the library is a real gem.
The Board's Library?
Did you know the Board has its own library and has documents located nowhere else in the world? I sure did not.
The library is loaded with antique texts covering various issues within veterans law dating back to the 19th century.
Come to find out, the Board is likely the last internal organization to have all the old documents mandating how disability compensation claims were supposed to be adjudicated… but the vast majority of the documents are not digitized.
Can you believe that?
In this age of digitization, Congress has not yet set funds aside to digitize the same documents that could benefit millions of veterans with claims on appeal from decades before.
As a taxpayer, I am always surprised at what Congress approves and what the government spends by way of billions to projects that do not work correctly (ie VA IT projects).
Meanwhile, other projects like digitizing an important law library or creating online veterans benefits education systems are on the backburner.
National veterans organizations have likewise failed to increase transparency by also using a small portion of their hundreds of millions in annual donations to likewise fund a digitization of the records and educate their members directly.
Could you imagine the fanfare if the veterans organizations worked together to digitize the library with an army of volunteers and donated equipment from Xerox or Kodak? How much might that cost vs paying a contractor to do it?
In an age when information is power, those with the information have traditionally chosen to retain their power to the detriment of those they serve.
The good news is now that the idea is "out there", (and by out there I mean outside the walls of the Board and VA Central Office, since many of them likely thought it would be a good idea already) maybe we can encourage the right decisionmakers to allocate funds from Congress to get it done.
It would be an invaluable addition to what VA has already done with the M21-1MR and related digitization projects.
Maybe Google or Facebook could spare a few million in the tax dollars they saved through loopholes to get it done? You know, for the vets…
Value Of Board's VA Law Library
Veterans with older claims should attempt to secure copies of: 1) circulars, 2) technical bulletins, and 3) information bulletins relative to their adjudications because I can guarantee VA likely failed to follow at least some of the policy mandates.
Most veterans, including me, did not know such adjudication documents even existed, and I can guarantee that making those records public through a digitization campaign would help veterans win an enormous amount in wrongfully denied claims that predate computers.
Here is how I know.
The Veterans Benefits Administration likely destroyed all its circulars related to benefits adjudications dated before 1964. So how can any regional office adjudicate a request for revision dating before 1964 if they do not have the policy requirements?
The reality is they cannot, so they render magical opinions without consulting the policy mandates that were possibly not followed. Get the gist of what I am saying?
I received a FOIA last year informing me that the circulars and other documents were no longer available within the VBA. So you can guarantee each regional office lacks the documents, too.
Board Forum
Let me say one thing. The Voice of the Veteran forum was radically different than what I expected.
The attorneys present asked a load of questions that were on point and challenging. I came away from the event knowing things are moving in the right direction and that a massive reorganization is underway.
About the questions. I covered a few points focusing primarily on the Board's use of language and encouraging Board judges to find a legal way to reach out to veterans during the review process.
Currently, the Board is exploring ways to write Board decisions that can be understood by veterans while simultaneously satisfying the requirements for Court review.
I stressed that the technology already exists to help authors write to a specific educational level. That means we do not need to pay Booz Allen another few million to reinvent the wheel.
I also stressed the need to increase transparency between the Board and the veteran. There is no reason to behave like a "star chamber" courts of ancient England under King James I.
Feedback from the group was that legal restrictions prevent them from reaching out.
I reminded them that the Board used to be more involved with veterans years earlier. Hopefully, they will figure out how to do it again.
I did not mention that the Board should be disbanded or at least reinvented to be a more advanced adjudication of the regional offices where no attorneys review cases.
Instead, the Board seems to be in a state of homeostasis somewhere between being the old appellate review prior to the advent of the US Court of Appeals for Veterans Claims and whatever it needs to become now. It's stuck in the middle somewhere.
With any stroke of genius, Carol DiBattiste will pull them out of the funk and into the future. She had a lot of energy and there is no question her team at the Board is dedicated to her vision there.
My vision for the Board would be:
Digitize its library so veterans worldwide can be better informed about their old claims when appealing (VA less of a "star chamber" and instead transparent)
Find a way to legally speak with veterans or their representatives during an appeal to Board in an informal manner to correct deficiencies
Simplify writing opinions similar to traditional journalism standards of writing using syntax suitable for an 8th grade reading level
Refocus mission on being veteran-centric and less of an impartial decisionmaker like at the appellate court level
Invite regular veterans and veterans rights advocates to speak about the claims experience from the veterans' perspective
Increased transparency will increase trust with the veteran population; this can be accomplished in part by creating a veteran-centric education platform online about benefits adjudication
One pilot is already underway at certain regional offices.
As it was explained to me, Veterans Law Judges will be assigned to a regional office and conduct a preliminary review of certain appeals. The appeal must be older than December 31, 2012.
Those veterans will be able to opt for an early look at their appeal by the judge. If the stars align meaning their claim is easily grantable without detailed analysis, the Judge can grant the claim. This should help reduce the backlog of appeals at least for the oldest appeals.
I'd like to thank Carol DiBattiste, Thor Wold, James Ridgway and Vito Clementi for putting on the event and making sure I was able to attend. It was a real honor and surprise that VA would pick me to participate in something like that "behind enemy lines." 🙂
VA Secretary Subpoena Power From DOJ Manual
[documentcloud url="https://www.documentcloud.org/documents/3185981-DOJ-Manual-On-VA-Subpoena-Power.html"]
1946 Criteria For POW Disability Adjudications
[documentcloud url="https://www.documentcloud.org/documents/3185991-1946-VA-Circular-POW-Disability-Compensation.html"]
Location Of Various VA Records Centers
[documentcloud url="https://www.documentcloud.org/documents/3185964-VA-Location-Of-Records.html"]