Conviction: Crack Cocaine For Veterans Health Records In Credit Card Fraud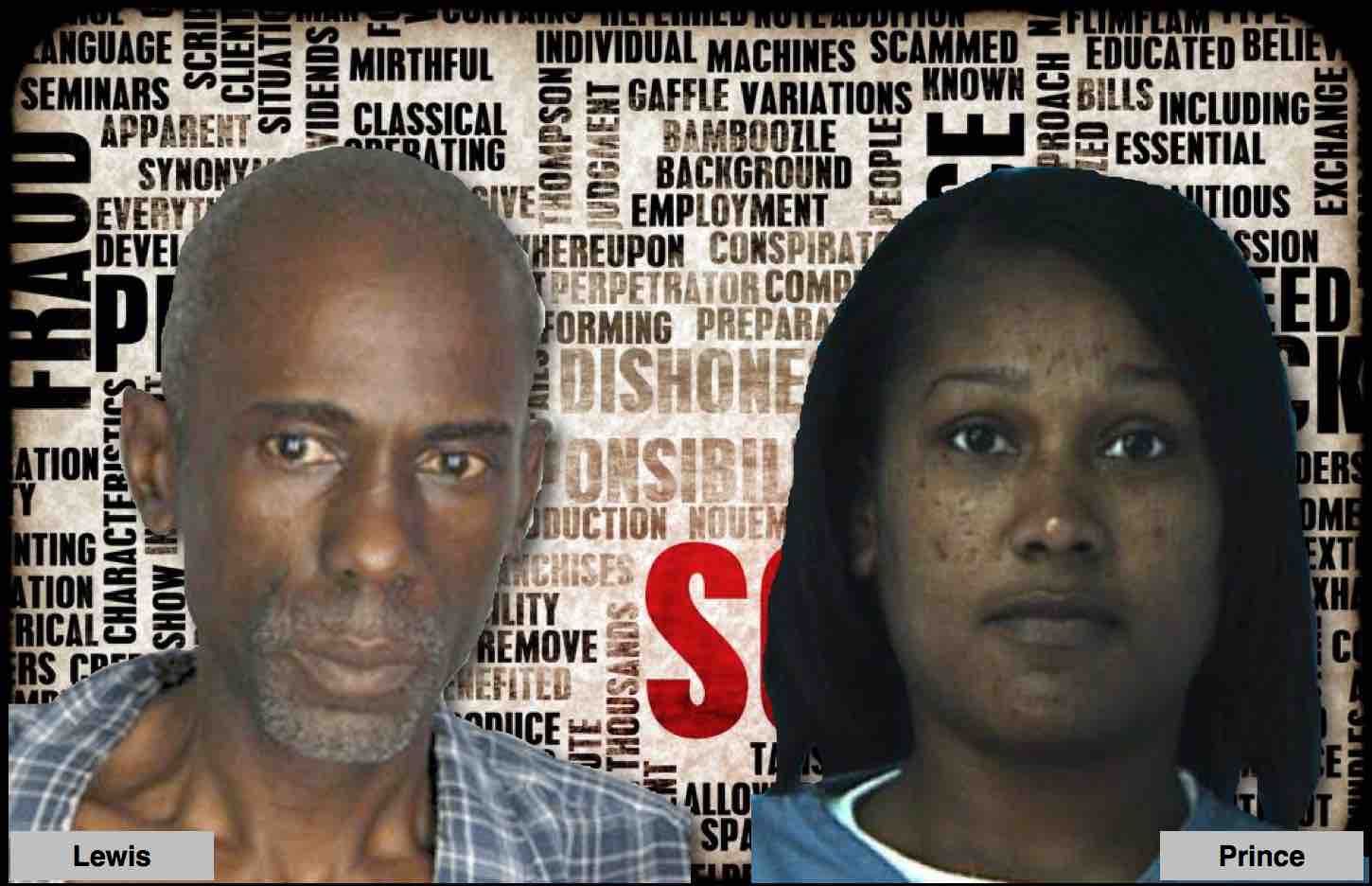 A Tampa Bay woman was sentenced to four years and nine months in federal prison for engaging in a credit card fraud scheme involving her use of medical records belonging to a veteran. The perpetrator also must pay a judgment of $1,386.39.
This story was buried on the interwebs – – I had to use a specialty news service to find it, which has been the case lately for a lot of news finding when it comes to VA.
Curious.
Using basic Google, we now get loads of repeater articles about the same topics the establishment wants us to discuss rather than the deeper issues, such as veterans records being sold for crack cocaine as a result of insufficient protection of veterans health records.
How many cases are like this one where veterans' records are used to facilitate drug deals or other fraud schemes? What steps is VA taking to mitigate this risk?
Tampa VA Fraud Scheme
Nejah Prince, 33 years old, was convicted February 2017 but not sentenced until last week. Prince fraudulently used the identity of at least one veteran to open a credit card at Montgomery Ward. During the investigation, the IRS learned Prince also used numerous other identities to file fraudulent income tax returns.
What the newest DOJ report below does not mention is how Prince came into possession of medical records from the Department of Veterans Affairs belonging to a veteran. Luckily, a little digging revealed the following details.
David Lewis, a VA employee working at James A Haley VA Medical Center in Tampa, Florida, sold the medical records of over 100 veterans whose identities were used in a false claims scheme of fraudulent tax refunds totaling $105,271.
One Of The Victims
One individual affected was Ryan Timoney while he was still recovering from a suicide bomber blast while in Afghanistan that resulted in the partial amputation of one of his legs.
The transaction that led to the arrest in question took place in June 2012.
Lewis sold the medical records that included a name, birth date and Social Security for crack cocaine. Timoney knew something was wrong when he was mailed a receipt for a TV bought in his name that he did not actually purchase.
Lewis Sentencing In 2014
Lewis was sentenced to six years in prison for his role in the crime and a money judgment of $105,271. According to DOJ, on at least 5 occasions Lewis accessed and printed the personal information, including names, social security numbers, and medical information, of over 100 veterans who were in-patients at Tampa VA.
About the Lewis prosecution and sentencing in 2014…
"David Lewis's sentence today of 72 months holds Lewis accountable for his criminal actions," said James Robnett, Special Agent in Charge, IRS-CI.  "Lewis misused his position of trust as an employee of the James A. Haley Veteran's Hospital and stole the identities of veterans and war heroes.  These identities were used to file false income tax returns.  Members of the Tampa Bay Alliance including as the Veterans Administration-Office of Inspector General, the Tampa Police Department together with IRS-CI will continue to aggressively investigate these cases and hold those who commit these crimes accountable for their actions."
After the Lewis sentencing, Special Agent in Charge Monty Stokes, Office of Inspector General, U.S. Department of Veterans Affairs, said "This case is the collective work of federal, state, and local law enforcement agencies to aggressively pursue those that commit identity theft. The fact that a person who was charged to care for veterans used that position to steal their identity is reprehensible."
"Stealing and selling the identity of a war hero is as low as it gets. Thankfully, the work of the Tax Fraud Alliance in the Tampa Bay Area is making it very difficult to target veterans," said Tampa Police Chief Jane Castor.
Credit Card Fraud Conviction Announcement June 4, 2018
Tampa, Florida – United States District Judge Elizabeth A. Kovachevich has sentenced Nejah Prince (33, Tampa) to four years and nine months in federal prison for access device (credit card) fraud and for filing false claims against the United States. As part of Prince's sentence, the court also entered a money judgment in the amount of $1,386.39, the proceeds of the fraud. Prince pleaded guilty on February 16, 2017.
According to court documents, in February 2013, officers from the Tampa Police Department executed a search warrant at Prince's home. During the search, they found copies of confidential patient medical records from the Department of Veterans Affairs (VA), notebooks with the personal identifying information of at least 200 individuals, reloadable debit cards, and several tax returns. Further investigation revealed that Prince had used the identity of one person whose name was on a VA medical record to open a credit account at Montgomery Ward. She then made $1,300 in purchases using that account. In addition, IRS agents discovered that many of the identities found during the search warrant had been used in the filing of false and fraudulent income tax returns.
"Working together with our law enforcement partners we have come a long way in the effort to eradicate identity theft from our community. Would-be identity thieves should not rest easy because we will not give up the fight," said Special Agent in Charge Mary Hammond of IRS Criminal Investigation. "These crooks use stolen identities to defraud the government, but it is the untold devastation their actions inflict on the lives of their victims that drives our Special Agents to employ their unique financial expertise to tirelessly track down these criminals."
This case was investigated by the IRS – Criminal Investigation and the Tampa Police Department. It was prosecuted by Assistant United States Attorneys Sara C. Sweeney and Jay L. Hoffer.
Take Away
I have heard similar stories over the years and cannot help but wonder whether VA is truly taking steps to minimize cases like this. Ever hear of related stories? Were you impacted by a fraud scheme where a VA employee stole your records?
Source: https://www.justice.gov/usao-mdfl/pr/tampa-woman-sentenced-role-credit-card-fraud-and-stolen-identity-refund-fraud-scheme