What To Expect With Peter O'Rourke As VA Chief Of Staff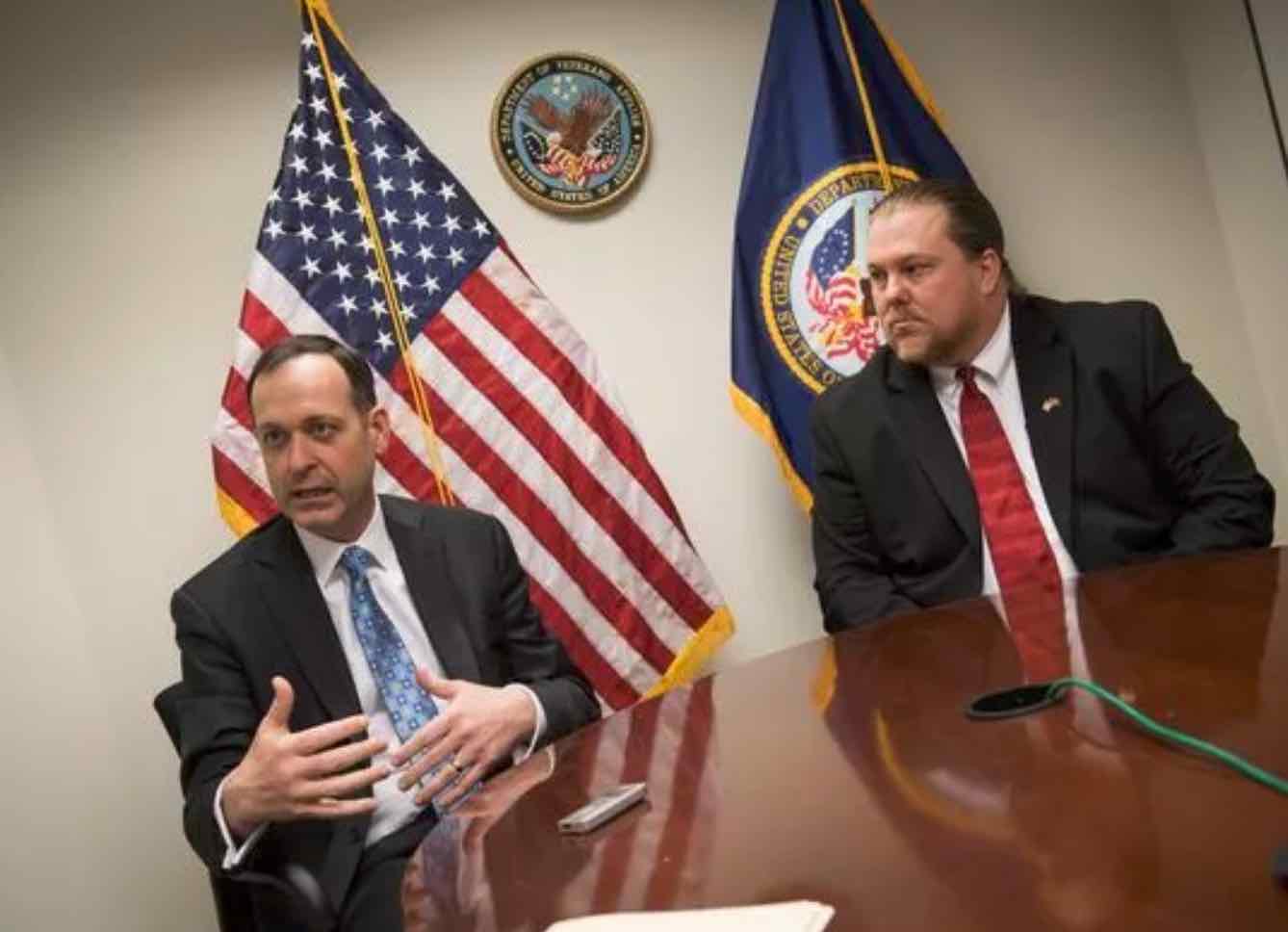 Before Vivieca Wright Simpson's desk chair got cold, Friday, the White House already picked her permanent replacement, Peter O'Rourke.
Last week, VA OIG released its scathing report into a European trip orchestrated by Simpson last summer where the VA Secretary made unethical decisions and accepted expensive gifts from a director of a government contractor.
An email from Simpson was materially altered and then used to get approval for the trip. VA then floated that someone hacked into Simpson's email to alter just one email. On the heels of that allegation, Simpson announced her sudden retirement.
Within hours of the announcement, the White House announced O'Rourke would permanently take over Simpson's role.
In probably the shortest press release ever, "Effective immediately, VA Office of Accountability and Whistleblower Protection Executive Director Peter O'Rourke will serve as VA's permanent chief of staff, ensuring that the department works closely with the White House going forward. He will continue to serve as OAWP executive director until a successor is named."
Reports from inside VA indicate more fireworks are coming.
As far as we know, it sounds like Jake Leinenkugel would like the role of Deputy Secretary. Lienenkugel used to run a regional brewery in Wisconsin that sold out to Coors. He served in the Marines for a few years before returning to the family business of beer making.
Dr. Michael Kussman is being floated as Secretary if President Donald Trump decides to end. Kussman is a retired brigadier general from the US Army who retired from VA as the Under Secretary for Health in 2009. Kussman is reportedly closely aligned with Concerned Veterans of America.
That speculation aside, it seems safe to say O'Rourke will leverage his role setting up the accountability office to hammer out agency leadership previously protected by Simpson. The former Chief of Staff was reportedly a longtime Democrat who refused to adhere to President Trump's vision of accountability.
Beyond accountability, we can also safely bet Veterans Choice will accelerate.
Should one additional scandal hit in the next month, it is safe to assume Secretary Shulkin will be out.
Source: https://www.va.gov/opa/pressrel/pressrelease.cfm?id=4012