What Is Your Veterans Group Saying About VA Secretary Shulkin Scandal?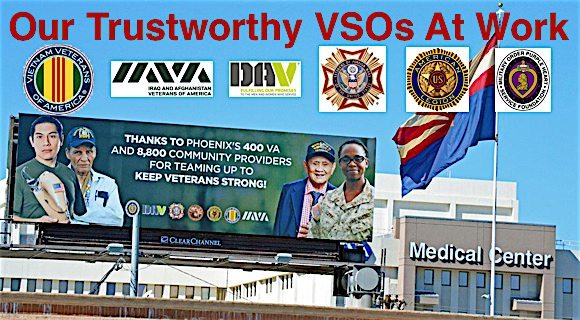 Anyone reading this article already knows VA Secretary Shulkin is reeling after IG exposed he used taxpayer dollars to pay for his wife's trip to Europe.
Initially, VSOs remained quiet about what Shulkin should do until yesterday when most of the large VSOs spoke out in favor of the Secretary remaining onboard rather than resigning to a worse option.
Here is a collection of recent quotes from the old guard veterans groups nationwide.
RELATED: Veterans Affairs Spends $24k Monthly On Google Advertising Online
Veterans Groups Speak Out
Disabled American Veterans
"We hold the VA to a high standard—its leadership even more so. While we were troubled to learn of the recent IG findings, we believe Secretary Shulkin took appropriate steps in reimbursing the department for any and all financial obligations found to be outside the scope of his official travel. We hope that this action will not only resolve the situation at hand, but that this will be a singular instance in which the Secretary's ethics are called into question," wrote DAV National Commander Delphine Metcalf-Foster.
"We have not always agreed with the Secretary, but we believe he is a proven advocate for veterans—not special interest groups who openly advocate shrinking and dismantling the VA."
RELATED: VA Failed Veteran Who Committed Suicide By Fire
American Legion
"We have been encouraged by the great progress Secretary Shulkin has made and believe that he remains the best person to lead this important federal public institution on the behalf of the American people," American Legion National Commander Denise Rohan said in a statement Monday.
"While we were disappointed to learn of the recent issue with the secretary's travel, we believe that the current controversy surrounding the secretary is part of a larger effort to remove him and install others who would take steps to privatize the services provided to our nation's heroes by the Department of Veterans Affairs."
"Recent media investigations have confirmed that several political operatives have taken active measures to undermine Secretary Shulkin, his deputy, his former chief of staff and their ability to lead," she said.
"We are 100% opposed to the privatization of the VA and will work vigorously to ensure our nation's veterans have the efficient, transparent, and properly functioning VA that they deserve."
RELATED: IAVA Fixates On Changing Sexist VA Motto
Veterans of Foreign Wars
"This political infighting must stop, so we also support full transparency about what is really going on," Executive Director Bob Wallace said. "The mission of VA is too important to have this type of behavior impacting employee morale and the trust of veterans in their VA."
RELATED: VA Secretary Admits Agency Is Adversarial With Veterans
AMVETS
On Sunday, AMVETS National Executive Director Joe Chenelly said that divisions within VA leadership "cannot be tolerated any longer" and implored the White House to support Shulkin.
"Secretary Shulkin has worked with us throughout his time at the helm, and he's been successful in leading significant changes and laying the tracks for more important reform," he said.
"The president needs to make it clear to all that it is Secretary Shulkin who is chiefly responsible for ensuring every veterans has access to high-quality health care. Short of that, the success this administration has enjoyed so far on veterans issues will cease."
RELATED: VA Secretary Eats Yellow Snow Despite Warnings
Vietnam Veterans of America
"What the VA needs in order to progress is stability in leadership," said Kris Goldsmith, assistant director of policy at Vietnam Veterans of America.
"It's a tremendous organization, and it takes an immense amount of time and energy to truly understand it. Dr. Shulkin knows that system, and his continued leadership is essential to reforming the VA so that our nation fulfills its promises to its veterans."
Sources:
https://www.dav.org/learn-more/news/2018/dav-supports-dr-shulkin/
https://www.legion.org/commander/241262/national-commander-shulkin-remains-best-person-lead-va
https://www.militarytimes.com/veterans/2018/02/19/veterans-groups-rally-around-va-secretary-amid-rumors-of-looming-dismissal/