Facebook Friday: When Disability Meds Impact Your College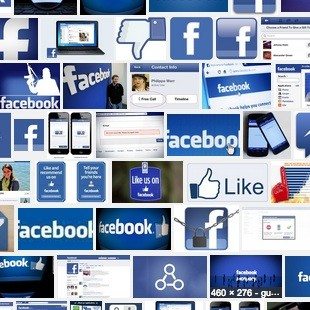 Many veterans returning from the wars are struggling with college after service. Unseen mental difficulties plague lots of these vets. If this happens, they can be forced from college.
This week, one of our Facebook group members wrote in about his college experience. He was approved to become an accountant. Unfortunately, he is realizing he was not ready for college because of his disabilities.
Every Friday, I pick my favorite Facebook conversation. This week's conversation comes from the Facebook group I founded called, Disabled Veterans – Chapter 31 Voc Rehab. It has over 1,300 members.
I took some of the basic problems veterans have and wrote The Voc Rehab Survival Guide during my first year of law school. Between these two resources, veterans have been able to access Chapter 31 Vocational Rehabilitation at higher rates than ever before.
My goal with publishing the convo here is to lend some insight from the group to those veterans without Facebook or who are outside the group.
https://www.facebook.com/groups/VocRehab/
Here is what was said. Provide comments and questions after reading.
________
Post from the Veteran:
Jeff I'm currently enrolled under CH 31 and attending school. I am not performing well due to mental issues and medication. What are the ramifications of withdrawing from school now? Will I lose my VR&E approval? I expect to be able to get back on track with a different medication and I'm registered for classes in July.
From the Facebook Group:
Mick Discuss with your VRC about withdrawing/dropping this semester and putting the case into INTERRUPTED status. No, you wont lose eligibility. This just a temporary situation which you expect to be resolved by the start of the next semester. The VRC MAY want a doctor's recommendation, though.
Bryant (I second What Mick said)
Jeff Thanks guys! Follow on question is…I'm trying to get my instructors to give me an "I" (Incomplete) vs "W" or "F" (Withdrawal/Fail). What will I be financially responsible for? The tuition and fees? Repay housing stipend?
Mick With an Incomplete, there should not be any adverse action – simply complete the class you've been "paid" for. With an F or W grade, you COULD be liable for paying to retake the course and the credits MIGHT not count toward subsistence. Note: the capitalized words are for emphasis – nothing is "set in stone".
Brian Are you registered with the DRC (disability resource center) on your campus? Once you inform the professor of your disability you may be granted leniency. Don't quit, a lot of the time just being nice and communicable with your professors will help. Spring semester is sucking my will to live also, I hope I pass my classes.
Jeff DRC is processing the paperwork I submitted last week. Also, I have an appointment with the mental health counselor this afternoon. I thought I could get through things with more willpower, but I keep making MORE of a mess. I have a diagnosis of dep…See More
Janet @Jeff: Don't feel bad I struggle as well, but there were some professors who helped me along the way.
Janet Jeff, go to counseling on campus and they can put things in motion for you.
Norman I dropped classes without talking to Profs and found out later that I would have passed just by showing up because I had proven my ability and tenacity before dropping the class. Same problem change of meds mid term. Not chapter 31.