GI Bill: VA Gives Up Contractor List, Withholds Subcontractors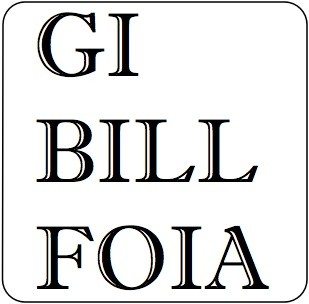 VA just burned through $263 million for a GI Bill tech fix minus the fix. I now have a partial list of contractors we taxpayers can thank for the hang-up.
In February, Congress held a hearing into the system problems that still exist for the Post 9/11 GI Bill processing. VA is now double over budget. After 5 years, VA still only processes less than 50% of its claims fully using the system. I included some video clips in an old post called, VA Brags: Broken GI Bill System Works Right Half The Time.
Here is the big issue – at the risk of sounding redundant: VA spent $263 million on a software solution that should have cost much less. To make matters worse, the system does not work right. It will require even more money. And, VA has ZERO plan for this year to allocate more money to fix its problems for 2013.
This means that GI Bill processing takes about as long as it used to, on average. Taxpayers spent $263 million to buy a Yugo version of a software system after paying Cadillac prices, and VA has no intention of fixing the automated system.
I got a little fired up after watching the hearing, and decided to work a little FOIA magic. I wanted to know the "geniuses" [sic] behind the problems with the GI Bill failure.
Yesterday, VA responded with an answer.
They provided the list of primary contractors but refused to give the list of subcontractors. They claimed release of those names would cause competitive harm. I find the claim to be ridiculous, but who has time to appeal a FOIA denial to the court? I'm relatively happy with at least the 15.
There is a reason I am showing you the FOIA response. Well, there are two reasons. First, I am a staff of one guy and cannot research all topics. Second, I want to encourage all readers to FOIA VA for information whenever they need data or want to investigate and issue.
In reality, I am sure some of these companies are great. But, there must be a problem somewhere. Maybe it is a VA problem. Maybe it is a contractor problem. Either way, let's get to the bottom of it as start researching the issues.
Here is the FOIA response:
Re: FOIA 13-03312-F
Dear Mr. Krause:
This is in response to your Freedom of Information Act (FOIA ID 13-03312-F) request dated March 18, 2013 for a copy of the following information:
1) The list VA maintains of the primary Contractors who were part of the $263 million GI Bill software platform initiative; and
2) The list of approved subcontractors who worked on the same program.
While the VA does not maintain a specific 'list', the VA awarded a total of 15 vendors to provide technology services under the Transformation 21 Total Technology (T4) program to provide -amongst other services- increased functionality of the Department of Veterans Affairs (VA) claims processing for the Post 9/11 GI Bill, per the link you referenced in your FOIA request. The companies are:
1) 7 Delta, Inc.;
2) Adams Communications & Engineering Technology;
3) ASM Research, Inc.;
4) Booz Allen Hamilton, Inc.;
5) By Light, Inc.;
6) CACI International, Inc.;
7) Creative Computing Solutions, Inc.;
8) Firstview Federal Technology Solutions, LLC;
9) Harris Corporation;
10) HP Enterprise Services;
11) Information Innovators, Inc.;
12) Science Applications International Corporation;
13) Systems Made Simple, Inc.;
14) Systems Research and Applications Corporation; and
15) Technatomy Corporation.
With regards to the information you seek regarding the list of approved subcontractors, this information is not releasable, pursuant to the Freedom of Information Act, (FOIA) 5 U.S.C. § 552, as amended.
Specifically, Exemption 4 of the FOIA protects privileged or confidential trade secrets and commercial or financial information obtained from a person. The subcontractors used in performance of services provided by prime vendors are each company's confidential information. As such, release of this information is expected to cause competitive harm to the company and thus not releasable.