Second VA Commission To Select New VBA Under Secretary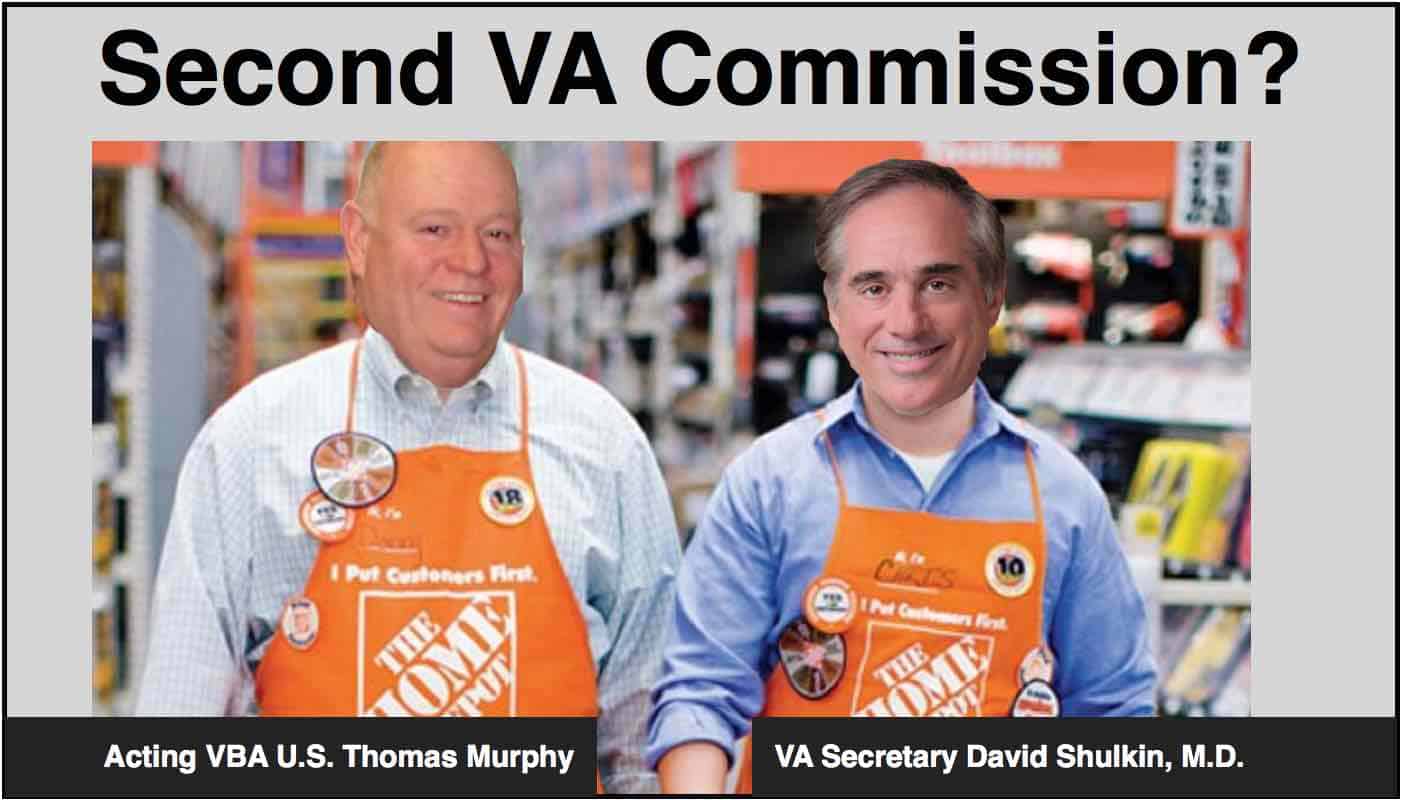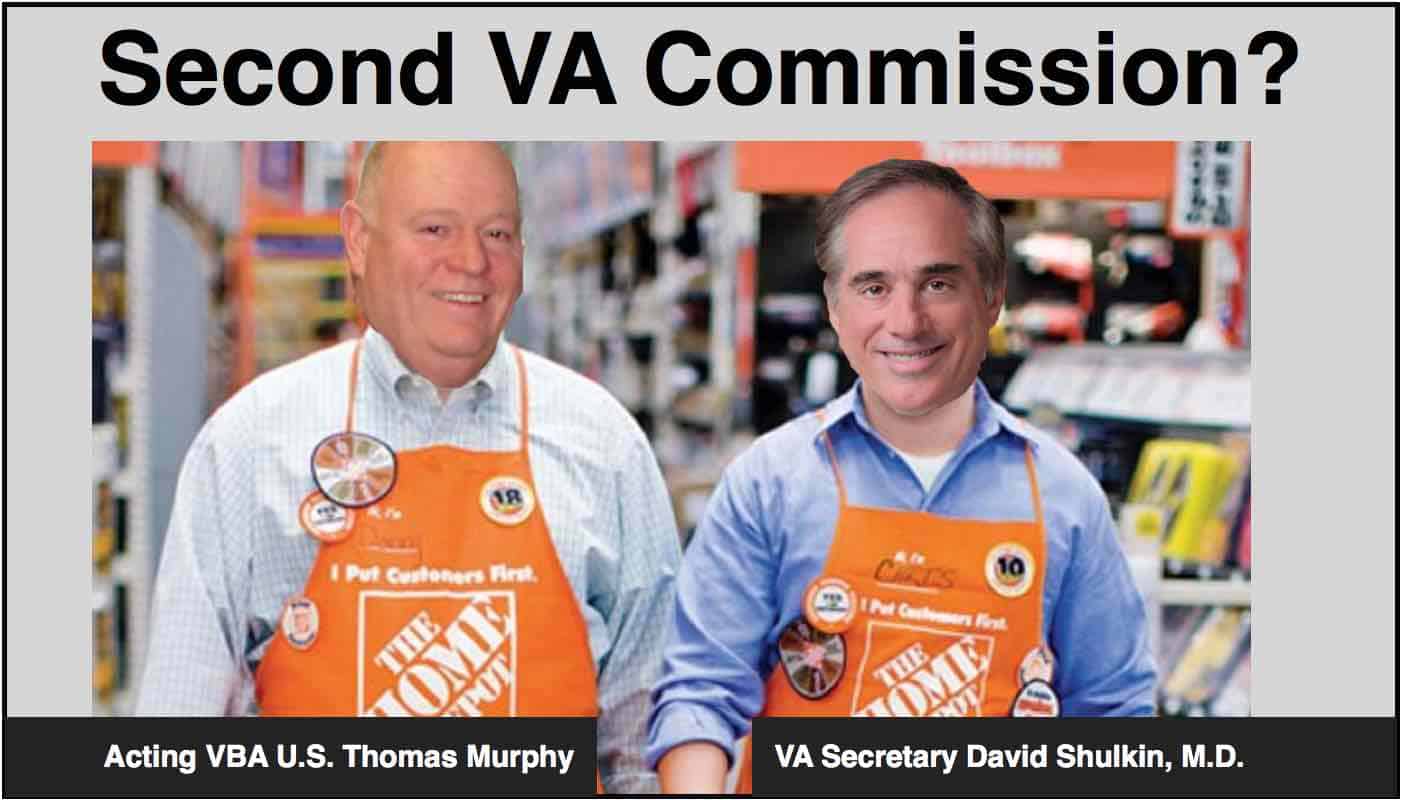 Yet another VA commission was created to help select a new leader for its Veterans Benefits Administration (VBA), presently led by Thomas Murphy.
The agency called its second VA commission to select a new head of VBA last spring that included Allison Hickey. The commission reviewed three candidates, Thomas Murphy, Curtis Coy and Al Poteet. The commission preferred the selection of Murphy, the present acting under secretary.
Apparently, the first VA commission did not do a satisfactory job resulting in more taxpayer dollars being spent to redo the process that is set to conclude December 1.
RELATED: VA Commission Reviews Thomas Murphy For Nomination
First VA Commission Background
VA regulations create the framework and requirements around the agency reviewing and selecting a nominee to recommend to the sitting present as under secretary of VBA.
Murphy's selection was reportedly blocked once President Donald Trump's team learned Murphy was a former nominee of President Barack Obama, in 2016. Murphy was also considered an Obama supporter who allegedly donated to Obama's campaign, in 2008.
After President Obama won the 2008 election, Murphy, a retired military member and then Home Depot employee, was placed into a leadership role as director San Juan Regional Office. He swiftly was promoted to head of Compensation under former under secretary Allison Hickey.
Allison Hickey resigned from the agency following an investigation of her role in allegations of moving incentive fraud by Diana Rubens and Kimberly Graves. Both women gave themselves demotions from VBA leadership roles back into director roles at Philadelphia RO and St. Paul RO, respectively.
A scandal quickly erupted when the women took moving incentives not intended for individuals in their circumstance. Hickey approved their career moves. Pushback from the House Committee on Veterans Affairs resulted in Hickey's resignation.
Hickey was replaced by Danny Pummill, a longtime DC insider and someone with a reputation as a political operative for Democrats. VA tried to punish Rubens and Graves for the confirmed impropriety, but the agency was unable to do so because Pummill was also involved an not punished.
RELATED: Danny Pummill, 'Pay To Play' Gov Contractor Allegations
Employment laws preclude punishment of subordinates where a supervisor is equally involved but not punished, at least to the same degree as the subordinates. As a result, Pummill also stepped down resulting in Murphy taking over at the helm.
RELATED: Danny Pummill Punished For Role In Fraud Scandal
Murphy has since pushed through numerous technology solutions he asserts will fix problems with a disability compensation backlog and other processing deficiencies. The fixes were aimed at speeding up adjudications with technology while removing certain due process rights including the agency's requirement to assist the veteran in gathering evidence. Instead, veteran service officers are required to fully develop the claim for the veteran should the veteran opt for the quicker options.
Of course, the premise of this quicker model presumes veteran service officers have the training and time to develop evidence supporting a claim for a veteran. Most do not. And most veterans do not realize this shortcoming.
While Murphy curried favor with certain national veteran organizations, at least behind the scenes, he was not well received amongst individual veterans for his views against those seeking benefits for Agent Orange herbicide exposure.
RELATED: Attempted Tom Murphy Ouster Over Agent Orange Denial
VA On Second VA Commission
According to VAntage Point, VA's official blog:
VA announced has announced the establishment of a search commission to help identify candidates for the position of VA's under secretary for benefits. The under secretary for benefits is the senior official within the Veterans Benefits Administration who oversees a variety of benefits and services to service members, Veterans and their families.
Search commission candidates will be selected based on criteria governed by law along with appropriate skills, knowledge and attributes as leaders, managers and educators. The commission is a prerequisite to the president's appointment of an undersecretary candidate, subject to Senate confirmation.
By law, the appointment is made without regard to political affiliation and solely on the basis of demonstrated ability both in fiscal management and in the administration of programs of the Veterans Benefits Administration or of similar content and scope.
The Veterans Benefits Administration includes a network of 56 regional offices and more than 21,800 employees. Nearly four million Veterans currently receive compensation for disabilities incurred in service or pensions for wartime Veterans who become totally disabled in civilian life. In addition, more than half a million widows, children and parents of deceased Veterans are paid survivor compensation or death pensions.
Other programs administered by the undersecretary for benefits include: education benefits, vocational rehabilitation and employment for Veterans, and life insurance, as well as VA guaranteed home loans for both active-duty personnel and Veterans.
The commission, once named, is expected to complete its work by Dec. 1. To apply for this job, go to https://www.usajobs.gov/GetJob/ViewDetails/481447500
All I want to know is how much this second commission will cost and who the new candidates will be for consideration at this stage.