Facebook Says It Stopped 'Top Secret' Plan To Mine Medical Records, Hashing To De-Anonymize Data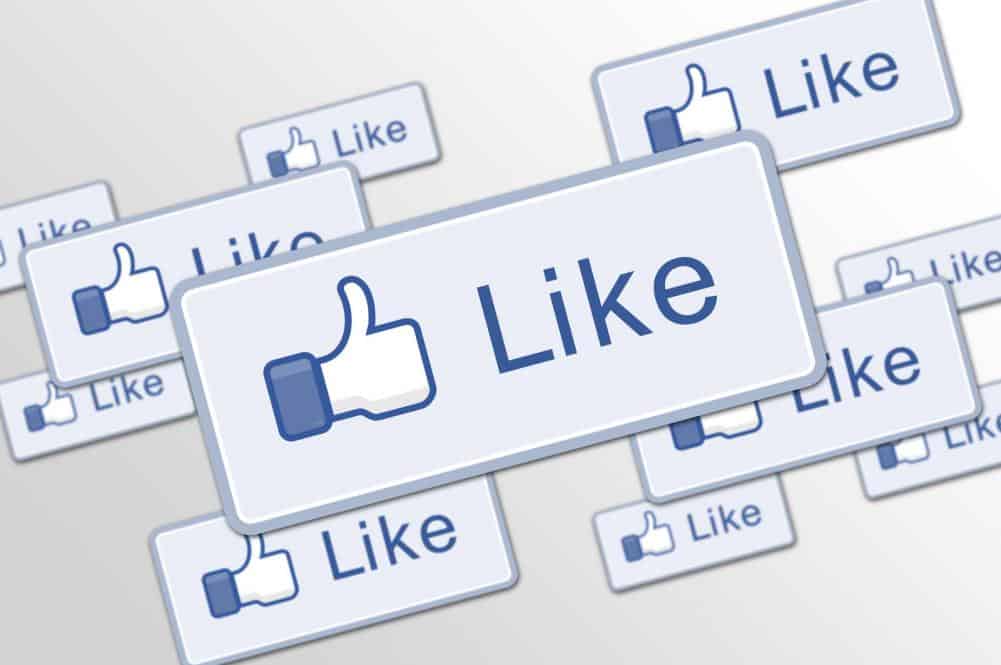 Facebook reportedly shelved one of its "top secret" projects led by Dr. Freddy Abnousi, to correlate anonymized medical records with that of its user base using hashing to correlate the data with known identities of users.
Facebook, through a covert program run by a medical doctor, asked hospitals to share anonymized patient data in what could be classified as a Big Data workaround to evade HIPAA and HI-TECH legal issues the arise when hospitals share raw data of its patients without a medically accepted purpose.
The "top secret" project was headed by interventional cardiologist Freddy Abnousi. Dr. Abnousi was tasked with investigating whether Facebook information could "improve patient care, initially with a focus on cardiovascular health." Over the past few months, Dr. Abnousi secretly asked Stanford Medical School, American College of Cardiology, and likely VA (yet to be confirmed if Palo Alto VA was solicited) to enter into a data sharing project.
The company specifically sought data about medical conditions and prescriptions. It then planned to correlate that data with patient data Facebook already has from users.
Even though the data from the medical centers would obscure personally identifiable information, ie patient's name, Facebook planned to de-anonymize the data using "hashing," a common computer science technique to match individuals with existing data sets. Facebook promised to only use the data for research conducted by the medical community (wink, wink).
After reports surfaced into Facebook's mishandling of user data where 87 million users had their personalized data scraped by Cambridge Analytica, the project was shelved, at least that is what Facebook is telling the public.
Can we trust Facebook to not be evil with its use of this data?
Is Facebook Evil?
In 2014, Facebook admitted it experimented with the newsfeed of 689,000 users to manipulate their emotions. The details of the experiment were published in an article entitled "Experimental Evidence Of Massive-Scale Emotional Contagion Through Social Networks" published in the journal Proceedings of the National Academy of Sciences of the United States of America.
Facebook initially asserted it had informed consent for the study. But, a later investigation led to a consensus that Facebook had not provided effective notice to study participants. Further, the techniques used induced negative effects on users that likely caused emotional harm, which, if medical doctors or psychologists were involved, was likely unethical.
According to Forbes quote:
"Informed consent, required for research and in the healthcare context, is one of the strongest forms of consent the law requires. It is not enough simply to fail to check a box or fail to opt out. People must be informed of the risks and benefits and affirmatively agree.
"The problem with the Facebook experiment is that it exposed the rather weak form of consent that exists in much of our online transactions. I'm not sure that informed consent is the cure-all, but it would certainly have been better than the much weaker form of consent involved with this experiment."
So again, can Facebook have access to healthcare records and not be evil with that data? What might Facebook want with cardiology data related to its own research?
About Freddy Abnousi And Celina Yong
It is worth noting Freddy Abnousi received his MD from Standford and went on to lead "innovative healthcare efforts" at McKinsey & Co and Google. He now serves as Chief Medical Officer at Cordynamix, an interventional heart failure company. Meanwhile, at Facebook, Abnousi specializes in coronary and structural interventions and runs confidential projects.
Dr. Abnousi's wife is Celina Yong, MD, a PD Soros Fellow and Chinese immigrant. The foundation was created by Paul and Daisy Soros to fund the graduate education of immigrants. The former, Paul, is the older brother of mega-billionaire George Soros.
In addition to medical school at Stanford, the duo attended Oxford for an MBA and London School of Economics to study health policy, planning and financing. The two founded a medical device company called Sense Therapeutics.
Dr. Yong is an assistant professor at Stanford Medical School and Palo Alto VA Medical Center. Note the possible connection with Abnousi's Facebook ask and access to VA data.
This project should sound familiar.
RELATED: Foreign Google Company To Data Mine Veterans Health Records
Google DeepMind Project At VA
Google owned DeepMind, an England-based Artificial Intelligence company, received approval for access to veterans' genomic data from the Million Veteran Program (MVP) to supposedly help tackle Acute Kidney Injury (AKI).
Former secretary David Shulkin promised the data would be anonymized, but veterans raised numerous concerns given the proposed use of AI to data mine the information. It's common knowledge with access to data stored from cookies and phone data that Google could easily tie in anonymized data with an individual's actual identity.
READ: How Google Hashes Your Data
In effect, Google would then own your private health data and psychometric data from everything you search for and purchase online. Such information about users would be the Holy Grail for markets but serve as a massive privacy breach for veterans.
Given what purportedly occurred as a result of Cambridge Analytica's scrape of Facebook data, it stands to reason Google could likewise be susceptible for analytics companies to purchase and pull out the information they seek.
Presently, Google owns a massive database selling and buying supposedly anonymized online records that can predict shopping and other behaviors. That information is supposedly anonymized behind hashes, but hashes can easily be de-anonymized for a small fee of a few cents per name.
At the end of the day, Google and Facebook are circling their wagons to get access to our health records to complete their knowledge of all Americans, including veterans.
Flow Health Debacle
At the end of 2016, I exposed that VA almost gave access to the MVP data program to a smaller AI company called Flow Health that had Russian ties to programmers and developers in that country.
RELATED: Flow Health Reveals Sketchy Profit Plan For Veteran Health Data
After I exposed that the deal was likely unlawful, VA canceled the plan. But one year later, VA announced a new deal with a Google owned company, instead.
The problem with all these plans is the company then owns your data. And once that data is owned, they can do anything with it including selling the data for foreign governments.
One big concern with veteran genomic data is it could be used to engineer smart biological weapons that target certain groups of people, or military units, or other groups with similar genomic make-up.
Before, that information was not readily available. Now, it is readily available to any partner VA teams up with for any purpose.
Creation Of Global Unique Identifier (GUID) To Solve Problem?
According to a recent NCBI publication, "As one of the several effective solutions for personal privacy protection, a global unique identifier (GUID) is linked with hash codes that are generated from combinations of personally identifiable information (PII) by a one-way hash algorithm. On the GUID server, no PII is permitted to be stored, and only GUID and hash codes are allowed. The quality of PII entry is critical to the GUID system."
Not to scare the pants off you this Saturday morning, but if you are wondering about the direction of Big Data, why it is begging for your data, and the broader plan, here is an excerpt about what researchers from China and Bethesda, Maryland wrote, in italics.
Those researchers are as follows:
Xianlai Chen, PhD, Institute of Information Security and Big Data, Central South University, Changsha, China
Yang C. Fann, PhD, Intramural IT and Bioinformatics Program, Division of Intramural, National Institute of Neurological Disorders and Stroke, National Institutes of Health, Bethesda, MD, United States
Matthew McAuliffe, PhD, Division of Computational Science, Center for Information Technology, National Institutes of Health, Bethesda, MD, United States
David Vismer, PhD, Sapient Government Services, Arlington, VA, United States
Rong Yang, BN, 7th Ward, Xiangya Hospital, Central South University, Changsha, China
Rong Yang, 7th Ward, Xiangya Hospital, Central South University, 87 Xiangya Road, Changsha, 410008, China
Intro: Checking Questionable Entry of Personally Identifiable Information Encrypted by One-Way Hash Transformation
"To accelerate biomedical discovery, it is critical for researchers to collaborate, especially to share their study data with each other. After announcing the Big Data Research and Development Initiative to explore how big data could be used to address important problems faced by the government in 2012, Obama's administration proposed Precision Medicine Initiative [1] in 2015. The latter will seek to collect data from large populations and integrate biomedical research with health care. In general, subject data is collected from multiple sites. There needs to be a link between the data from those different sites on the same subject. Personally identifiable information (PII) is often used to identify and aggregate different types of data (eg, laboratory, imaging, genetic, clinical assessment data) of the same subject collected from multiple sites [2]. Generally PII includes an ID (eg, patient ID, social security number, or national ID), name, birth date, birth place, address, postcode, and so on [3]; however, sharing PII may lead to disclosing privacy of an individual. Therefore, when medical data is shared, privacy protection is a very important task of biomedical research [4,5], especially when PII is a concern [6]. Patient data must be protected before they are transferred [7,8]. In the United States, sharing health information must comply with the Standards for Privacy of Individually Identifiable Health Information and the Common Rule [9,10].
"There are various methods to protect a patient's privacy, including data anonymization [10,11], deidentification [12–14], depersonalization [15], limited dataset [16], and hash transformation [17,18]. Among the unique ID methods of protecting patient privacy, the global unique identifier (GUID) algorithm is an effective solution. It transforms combination patterns of PII fields into hash codes by a one-way hash algorithm. It can be used to identify a participant across sites or studies, without transferring any portion of PII. Multiple PII fields can be gathered and combined in different patterns, facilitating matching even in the face of variations across collection sites. As part of the GUID algorithm, the identifying information undergoes one-way hash before being transferred to the central system, so that PII is never transmitted or stored outside collection sites.
"For the GUID system [18] to work properly, PII must be collected with a high degree of accurate entry. If there are many errors in the items captured, none of the hash codes may match and there will be a false split (ie, where the same subject is given 2 different GUIDs). Although several methods, including double data entry, were proposed to improve data entry accuracy, the most effective way is prompting questionable fields during data entry. Therefore, while registering a subject, the client application of the GUID system would ideally check the PII input to allow the user to correct them, if any errors are found. This task must depend on the information stored on the GUID server; however, only the GUID and its related hash codes are stored on the GUID server (ie, no portion of PII is stored on the server). In addition, a GUID is a random code that is not directly generated from PII or hash codes. Hash codes are related to PII, but they have been mapped by a one-way hash algorithm, and it is impossible to reidentify PII fields. Thus, it is problematic to find exact questionable inputs while registering a subject. Fortunately, in the GUID system, there are multiple hash codes, which are transformed from combinations of PII fields and where some of the PII fields are overlapping within different hash codes. Therefore, it is possible to identify and reduce data entry error based on matching hash codes and its corresponding PII fields. Our study will explore it based on set theory.
"Before exploring the analysis of questionable data input while registering a subject in the GUID system, it is necessary to review the principle of the system.
Source: https://www.ncbi.nlm.nih.gov/pmc/articles/PMC5336604/