Malpractice: Veterans Affairs Negligently Induced Deadly Allergic Reaction, Pays $500,000 To Settle Malpractice Case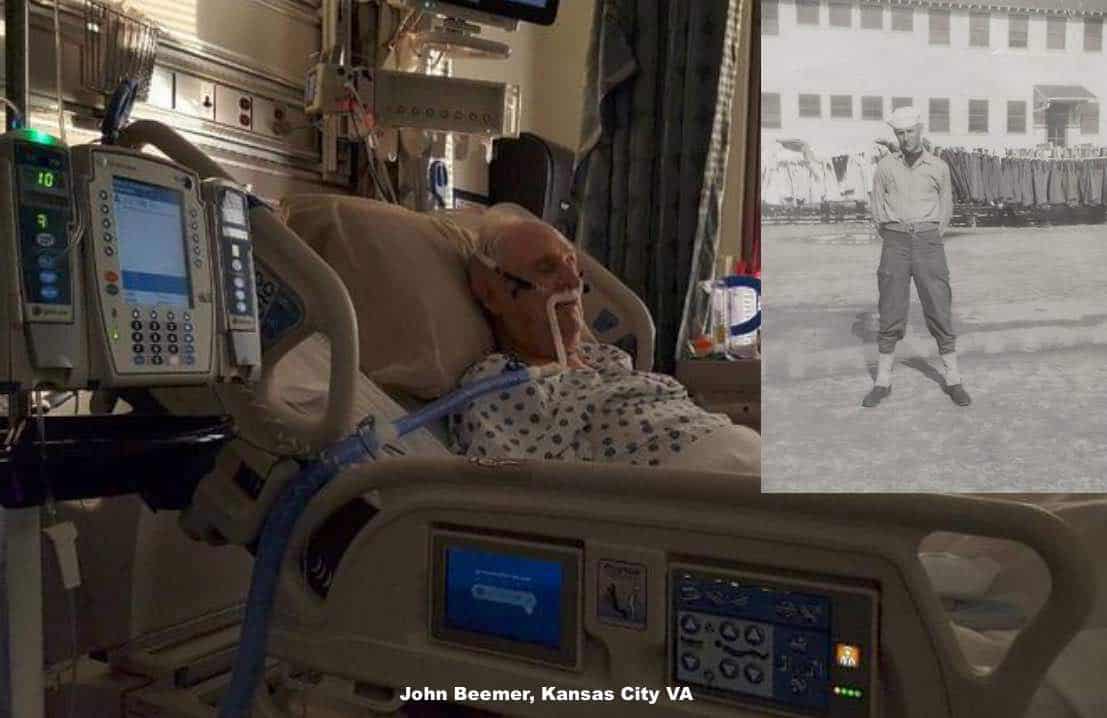 Veterans Affairs recently settled a wrongful death lawsuit for $500,000 involving an 84-year-old veteran who died from an allergic reaction to the medication the agency gave him to treat pneumonia for of which the veteran was allergic.
"Their own records said he was allergic," said family attorney Leland Dempsey. The legal documents filed showed veteran John Beemer had a known allergy to cephalosporin medications including Ceftriaxone as far back as 2008.
Beemer became ill from pneumonia on April 6, 2016, prior to a scheduled father and son trip to Mexico. Craig Beemer, the veteran's son, drove him to the nearest VA facility for treatment.
At the Kansas City VA, Craig said a doctor asked his dad about possible allergies to medication, "He said, 'I'm allergic to this antibiotic', and the doctor looked at it and said 'ok,'". The doctor administered Ceftriaxone through IV, anyway, and sent the veteran home.
"He [the doctor] said 'it's not enough to keep you here,'" said Craig.
The next day, Craig went to see his dad. "He's bright red," Craig Beemer said. "It looked like he had sat on the beach for a week."
Beemer with his son went back to Kansas City VA for treatment of a "drug rash" and was admitted into the ICU. The agency gave Beemer even more Ceftriaxone before anyone checked his medical records the second time.
RELATED: West Haven VA Leaves Scalpel In Veteran
His condition continued to worsen. "It burned him from the inside," Craig Beemer said. "It's like they put him in a microwave."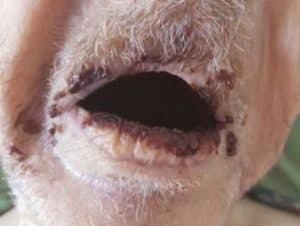 "By April 11, 2016, Mr. Beemer's drug rash progressed to pustular lesions that covered his face," the lawsuit filing says. Lesions of that kind are considered a textbook symptom of Steven-Johnson Syndrome and Toxic Epidermal Necrolysis. These conditions are associated with allergic reactions to cephalosporin medications.
"At no time did any of his caregivers review his medical records to see that Mr. Beemer was allergic to Ceftriaxone," said the lawsuit filing.
Basically, any VA resident could have checked on WebMD and realized what the veteran was suffering from.
Elderly Veteran Dies From Ceftriaxone
Kansas City VA failed to diagnose the conditions and continued the course of treatment ultimately concluding the veteran needed hospice rather than pulling him off the medications. He died on April 26.
RELATED: VA Has An $8 Million Sexual Harassment Problem
"I knew something was wrong but you would never think if you say you're allergic to something that they'll give it to you," Craig Beemer said. "We trusted the doctors-you kind of have a feeling they know what they're doing."
This is a classic example where VA induced the veteran's condition, erroneously concluded the veteran was just dying and put him out to pasture in hospice.
We hear of cases like this on a regular basis where the agency fails to timely diagnose an obvious condition and lets the veteran die.
RELATED: Veteran Suicide In John Cochran VA Waiting Room
Other Recent Kansas City VA Malpractice Case
This is not the only case of malpractice linked to Kansas City VA healthcare.
In 2010, negligent mental health care was linked to the suicide death of Marine veteran William Draughon.
There, Judge Julie Robinson held VA breached its own standards of care when agency clinicians removed Draughon from the high-risk suicide list.
RELATED: New VA Suicide Prevention Program Rolled Out
"This, coupled with the dearth of evidence that any clinician examined William, or reviewed his file before determining that the flag should be removed, is strong evidence that no provider exercised clinical judgment in removing the flag," Robinson wrote in her 42-page decision.