FREE: New Guide Helps Companies Hire And Retain Disabled Veterans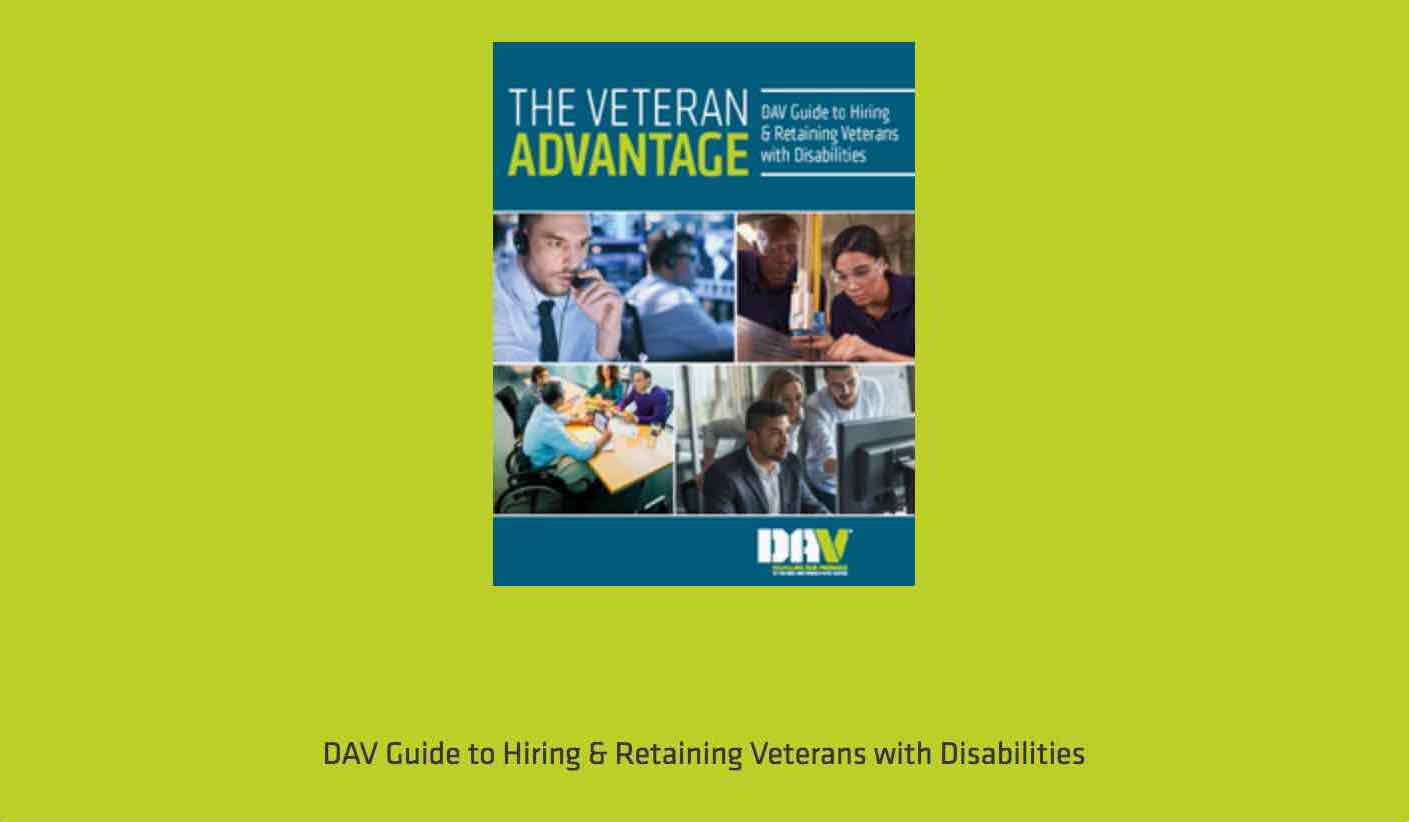 The veterans' organization Disabled American Veterans (DAV) just published a guide to dispelling myths about disabled veteran hiring and retention for American employers.
In part of a large awareness drive for National Disability Employment Awareness Month, employers will have a new tool to help hire and retain veterans. DAV, in partnership with First Data and USAA, published a 36-page guide to help employers.
I am usually a critic of DAV's cozy relationship with VA. However, here, the guide seems to be a good step in a different direction than the organization usually focus. This focus on economic opportunity is actually near and dear to my heart and focus, so I appreciate the effort.
The highlights of the guide include:
Up-to-date statistics about veterans with disabilities.
Explanations of financial incentives, tax credits and other support available to employers.
Informative resources available from the Department of Labor, Department of Veterans Affairs and the Society for Human Resource Management.
In-depth onboarding and retention strategies, with approaches to creating successful employee resource groups.
Powerful testimonials of veterans thriving in successful careers, and case studies from respected employers who are benefiting from disabled veterans in their workplace.
A comprehensive checklist tool for employers.
"Our nation's veterans, particularly those who have been injured, are faced with unique challenges as they transition from serving our country to powering America's economy," said Jeff Hall, DAV's national employment director. "This guide is intended to help employers navigate the often-unclear terrain of recruiting, hiring and retaining veterans with disabilities."
Findings included in the guide come from internal human resources and hiring team records from industry leaders.
If you are interested in learning more, definitely check it out at the following and let me know your thoughts below: https://www.dav.org/veterans/employment-resources/hiring-guide/.