Shutdown Blues: No Rent Money For Thousands Of Disabled Veterans?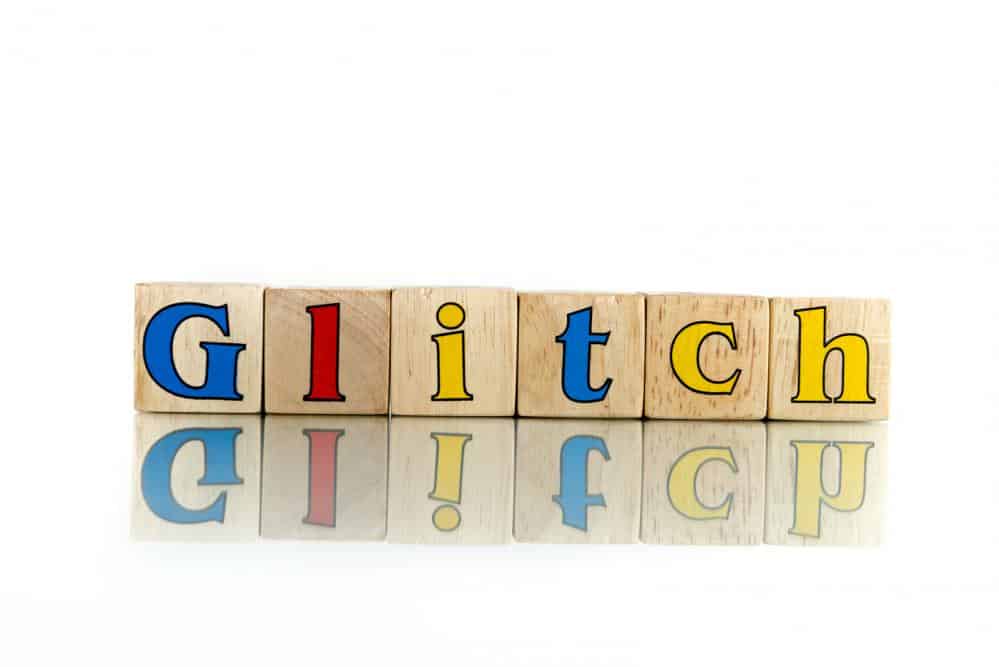 Many thousands of disabled veterans are likely still waiting for back pay, estimated $6 million in total, VA failed to pay due to a "glitch" following the last government shutdown three weeks ago.
Despite promises from VA Voc Rehab to fix the problem, and that any shutdown would not impact benefits payments, many thousands of disabled veterans are likely being forced to go without subsistence payments following the last government shutdown into the present government shutdown.
About the most current shutdown, Politico had this to say late last night:
Exasperated lawmakers and staffers settled in for an all-nighter with the sole purpose of allowing federal employees to show up for work in the morning. A shutdown had been so unthinkable that the Office of Management and Budget did not issue guidance to agencies until dinner time, hours before funding would run dry.
"This is the stupidest thing to happen to Congress in three weeks," said one Senate GOP aide. "This is even more stupid than the name of the new Kardashian baby (Stormi). This is dumber than a screen door on a submarine. This is even stupider than the kid who didn't recognize Justin Timberlake at the Super Bowl."
Yes, this shutdown is dumber than a screen door on a submarine. It will likely accomplish nothing. But, if the wheels come off later this morning, the federal government will be caught with its pants down, again.
Dumb or dumber, here we are smack dab in the middle of the second government shutdown in three weeks all the while veterans who are not supposed to be impacted by any shutdown are without subsistence payments due to a "glitch" of some kind.
"Glitch" Background
For some background, a "glitch" of undisclosed nature (but acknowledged by the agency) resulted in over 11,000 disabled veterans not being paid an estimated $1,500 each for rent and food on January 30. Those funds come in the form of monthly subsistence payments promised veterans while they retrain.
These disabled veterans are part of a retraining program called VA Vocational Rehabilitation & Employment. To qualify for the program, veterans must have a service-connected disability that impacts their ability to maintain suitable employment.
Washington Post exposed the first "glitch" last week.
RELATED: Bowman To Be Fired As Government Shuts Down
Payment Promised Not Delivered To 1/3 Veterans
The program acknowledged the problem and promised it would make payments February 5. As you will see, despite the promise, many veterans claim the agency failed to make payment at the date set.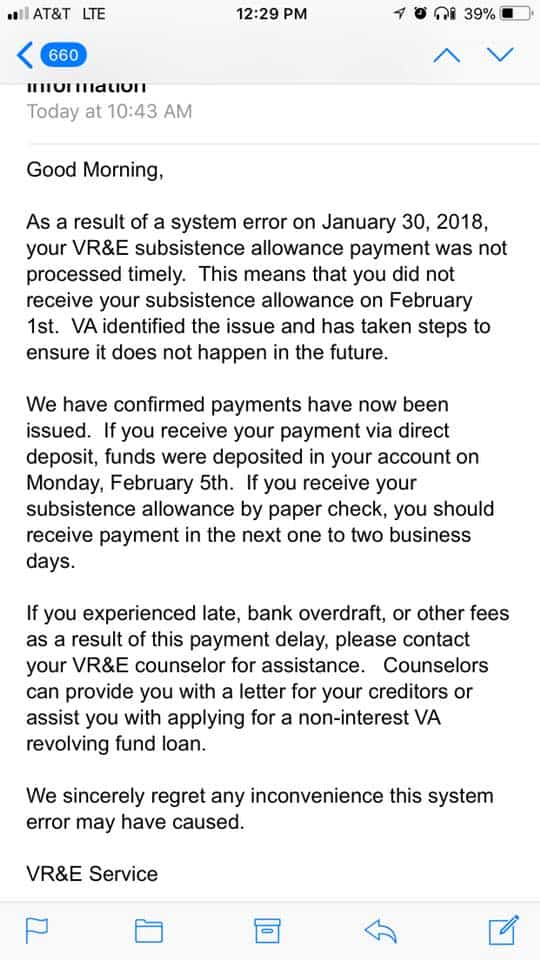 Chapter 31 Voc Rehab Survey Results
That day came and went, and at least 33 percent of the veterans surveyed who missed payments are still waiting to be paid in just a few hours of the survey being posted. While the survey was not scientific, surveys in our group, Disabled Veterans – Chapter 31 Voc Rehab, tend to be representative across VA of what veterans in Voc Rehab are experiencing.
Regardless, even one disabled veteran going without their promised monthly subsistence payment is one veteran too many. And, we are certain way more than one veteran is still waiting for payment.
Estimate Of Money VA Did Not Pay Out
The initial "glitch" likely cost veterans around $16,500,000.
If the responses to the survey are representative of all veterans who did not receive payments as promised, that means around $6,000,000 has not been paid despite promises. Again, even if just one veteran is still waiting for their money, that is one veteran too many.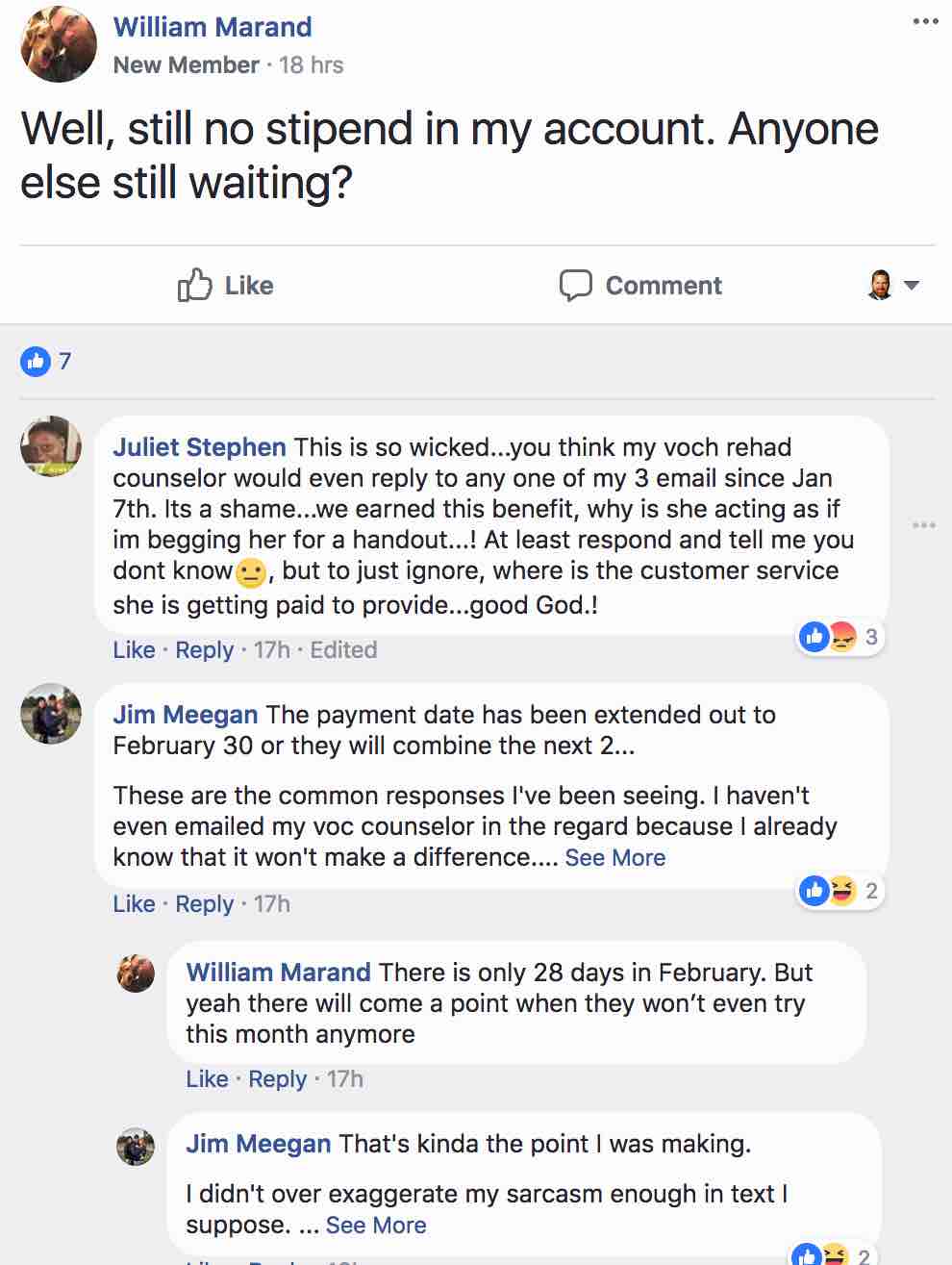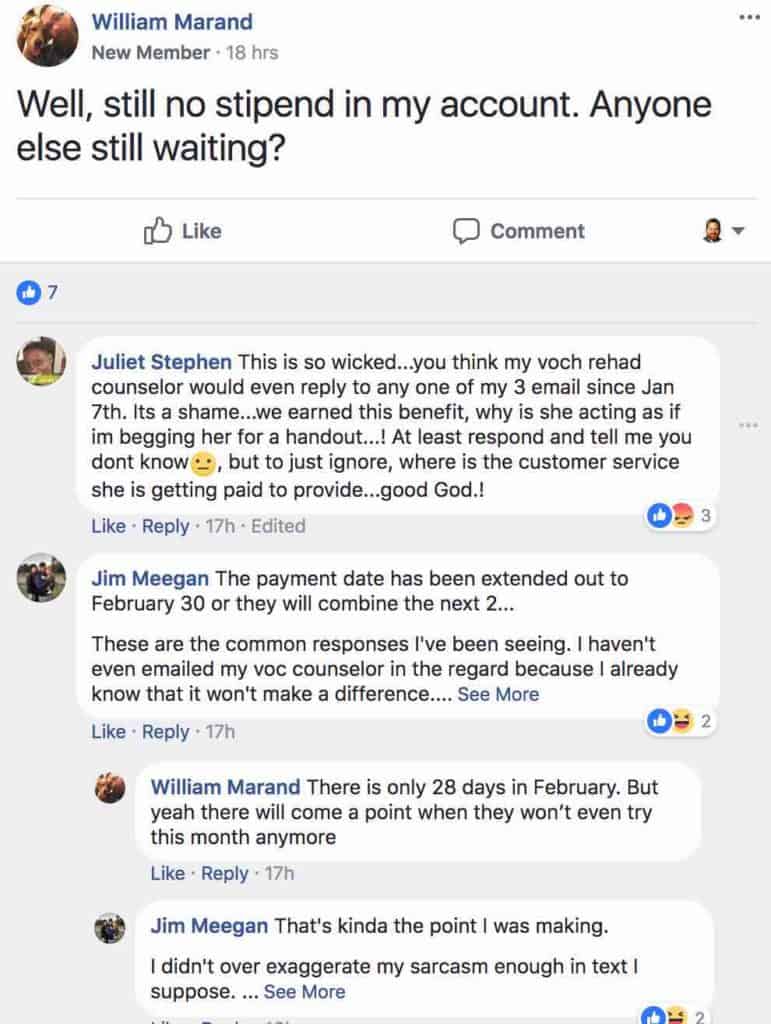 Will Rob Reynolds Take Responsibility?
Apparently, there was another "glitch" that resulted on 1/3 of the veterans not being paid from the previous "glitch".
Or, the agency's new deputy undersecretary Rob Reynolds was too busy focusing on setting up a VA home loan conference than resolving the missed payment issue.
Either way, many thousand disabled veterans are likely still without their subsistence payment. These payments range from $600 to $4500, depending on various factors.
Suffice it to say the recipients of the payments rely on that money for rent, bills, and food – – which is the point of the benefit to begin with.
VR&E Service Promises Action
I contacted the head of VA Voc Rehab about the oversight on behalf of my group's members. In a response, VR&E Service Director Jack Kammerer promised immediate action first thing Friday morning. Mr. Kammerer is generally very prompt at fixing problems so long as they are brought to his attention.
Members of our group, Disabled Veterans – Chapter 31 Voc Rehab, are not holding their breath in light of the government shutdown. But, they remain nonetheless hopeful for a quick and speedy resolution once the government turns back on.