IAVA Engaged In Fundraising Fraud, 'Doctored' Books, Say Former Employees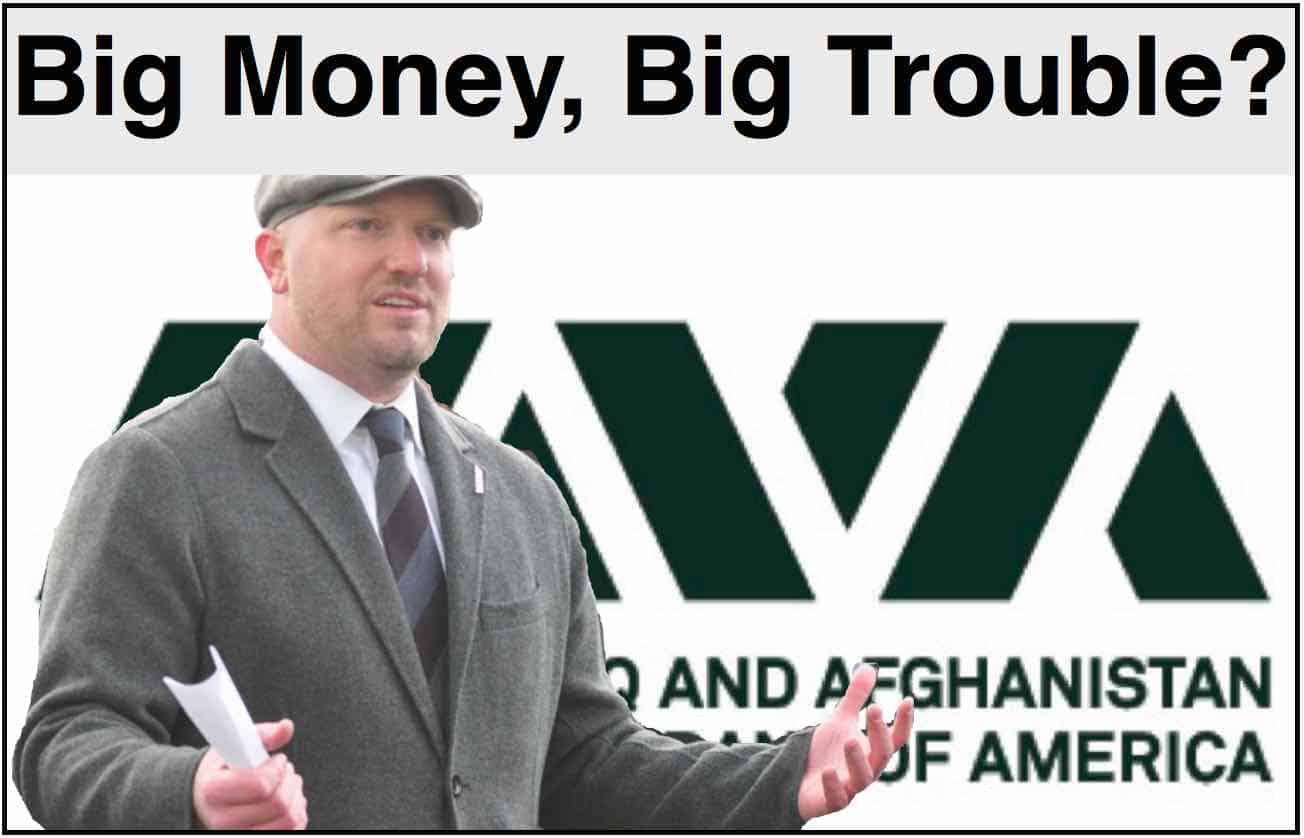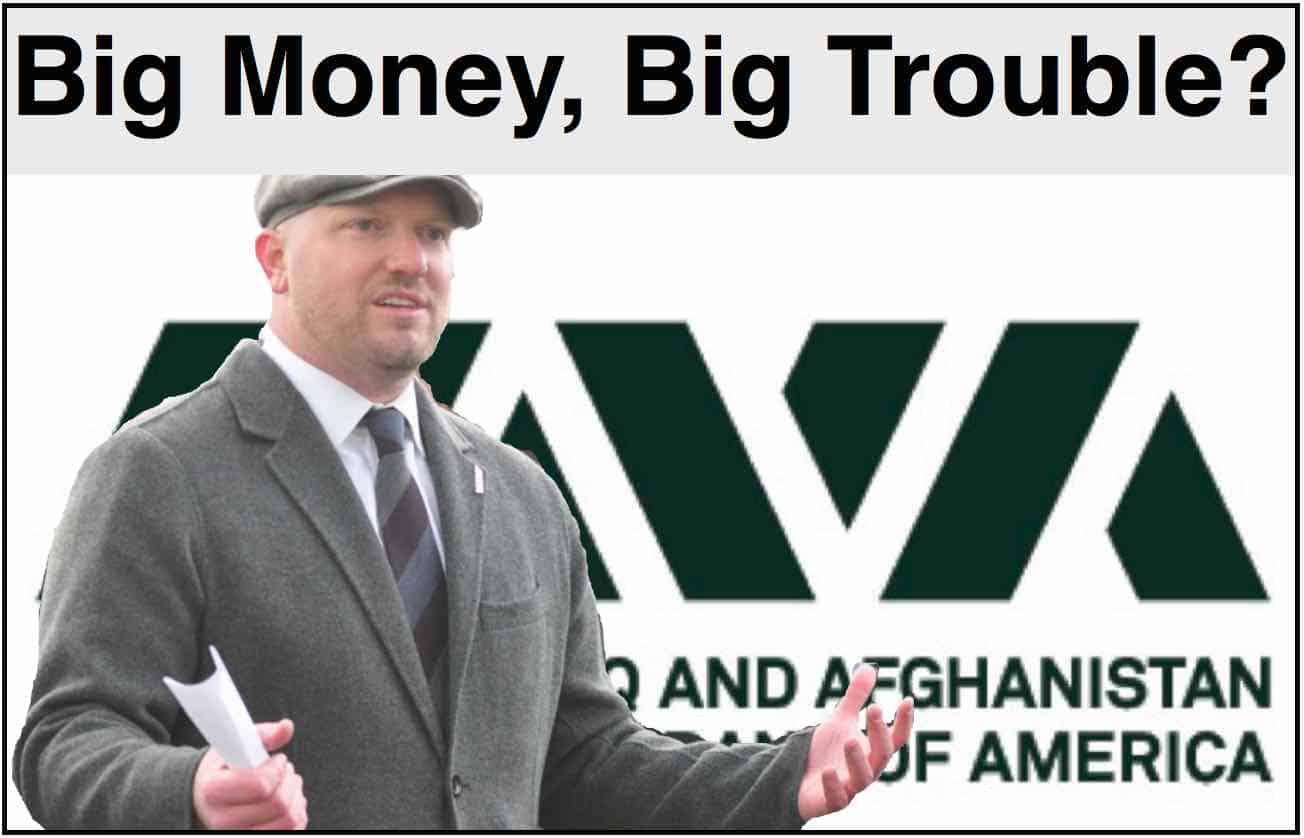 Former employees of Iraq and Afghanistan Veterans of America (IAVA) say the organization has engaged in fundraising fraud including doctoring the books.
Paul Reickhoff, IAVA CEO, is reportedly the "mastermind" behind the doctoring schemes.
IAVA is one of the largest veterans organizations serving veterans of the most recent wars in Iraq and Afghanistan, and apparently providing similar services as the Wounded Warrior Project (WWP). The similarity does not end there, both organizations have come under fire for their money management of grant fundsreceived as part of the organizations fundraising efforts.
RELATED: Wounded Warrior Project Recovery Could Take Years After Scandal
Headlines about WWP and its lavish spending exposed malfeasance within the organization resulting in an erosion of fundraising and brand trust, last year.
Now, IAVA has possibly joined its ranks, if the allegations are proven.
Jonah Bennet at The Daily Caller wrote a damning piece yesterday about IAVA that may result in a massive shakeup within the organization. Numerous former employees who have had it with the organization came forward with the hope of reforming IAVA via public scrutiny when they approached Bennet with the story.
Here is what jumped out at me in the report.
IAVA apparently bundles all the grants, even the grants that should be set aside into separate accounting systems, into one account. This makes it hard to track.
This practice makes it hard to track the funds, and organization can inappropriately draw down on designated funds to compensate for low fundraising periods.
For grants with specified goals, IAVA reportedly exaggerated and doctored records to reflect grant outcomes that did not happen. Insiders said the fraudulent practice can easily be verified by tracking social media photos of events should the IRS investigate.
And they might because the practice as described opens the door to fraud.
IAVA Fundraising Fraud Described
Here is an excerpt from Bennet's piece that I think really captures the problem here:
Still a third former employee with direct knowledge of the grant process said reports were exaggerated and doctored to reflect things that either didn't happen at the scale reported or didn't happen at all.
"There would be discussion about what needed to be included in a grant to make the funders happy, but that wouldn't necessarily include facts," this third former employee said.
"In an effort to be honest, I would say 'Well, this isn't real, this didn't happen'–and I would just be rebuffed."
Sometimes officers rebuffed the corrections. Other times, Paul himself would reportedly rewrite huge portions of the grant to include accomplishments that were simply fabrications, in order to please donors, the third former employee said.
Since IAVA takes an enormous amount of pictures of each of its events and posts them to social media, this employee added that it would be fairly easy to cross-reference events written up in grants with photos publicly available. If there aren't any publicly available photos of an event listed in a grant, it likely never happened.
"There were some definite issues around grant compliance," a fourth employee added. "If anyone ever looked at the books, the problems would be obvious."
IAVA Rebuttal
CEO Paul Reickhoff denied the allegations later that day in a Stars and Stripes article:
"Some troublesome, anonymous accusations have been made against me and IAVA in the partisan internet news source, the Daily Caller," Rieckhoff wrote. "It's unfortunate that these nameless sources have gone to such lengths to attempt to discredit me and undermine IAVA's critical mission."
He said the group is committed to efficient and sound financial management and transparency.
"I've operated in the public eye for over 13 years and my work has been an open book," Rieckhoff said. "I hope my long record of impact, dedication, success and support for my colleagues and our members will speak for itself."
The allegations centered on Rieckhoff, calling him the "mastermind" behind doctored grant spending.
At the rate things are going, fundraising for veterans' causes will see a hit. The biggest and smallest organizations seem to thumb their nose at fundraising laws ultimately harming veterans once caught.
[NOTE: I have been under the weather for the past few days after my mother's mom passed away, in case my regular readers have been wondering. Thank you to those of you who reached out to see how I was doing.]
Source: https://dailycaller.com/2017/02/21/former-employees-say-ceo-of-large-veteran-org-pressured-them-to-falsify-grant-reports/