James Byrne – Lockheed Counterintelligence Expert Is New VA General Counsel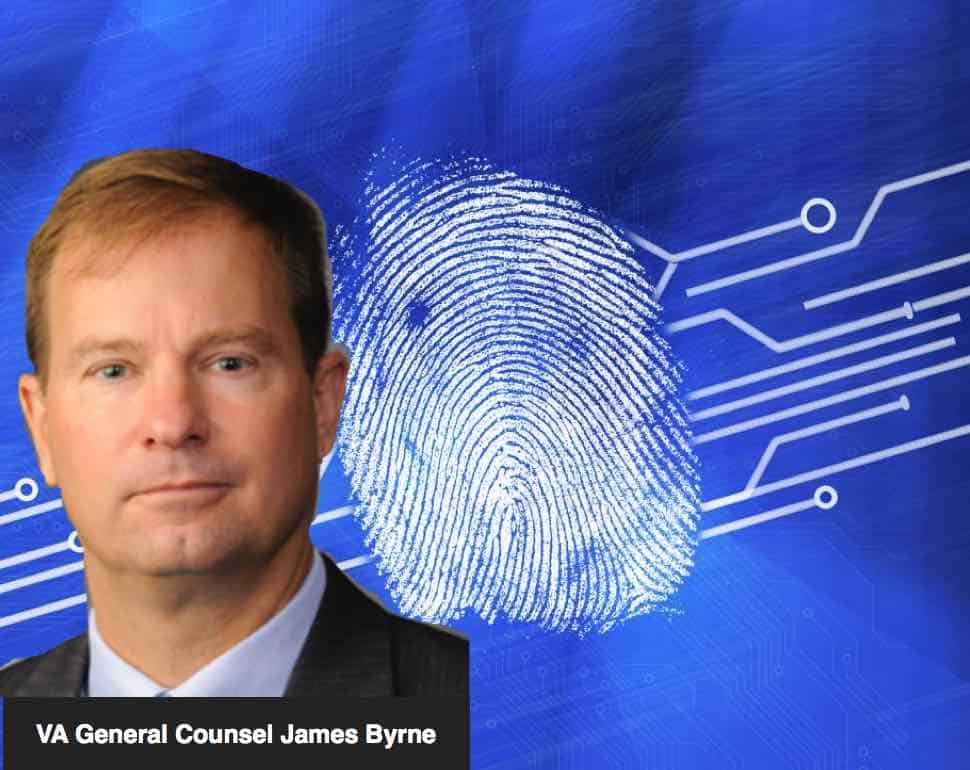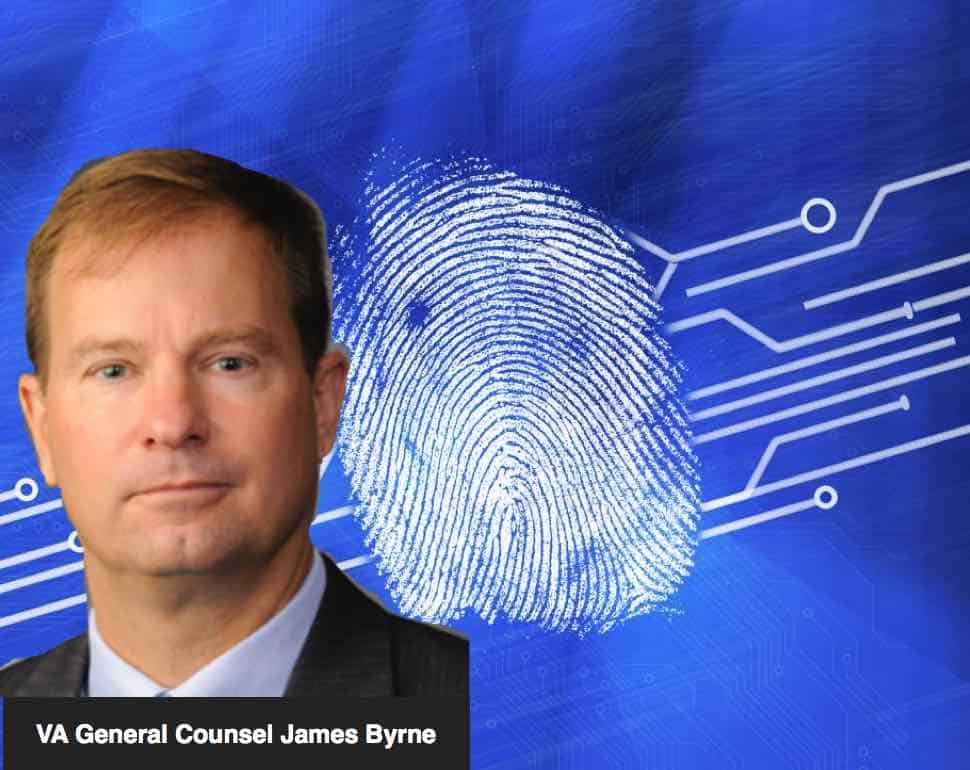 The selection of James Byrne, former Associate General Counsel and Chief Privacy Officer at Lockheed Martin, flew under the radar and did not even get a VA press release.
I am embarrassed to admit I did not notice Byrne's confirmation, and many advocates on Capitol Hill and within VA failed to notice, either. In August, the Senate confirmed Byrne as the next General Counsel to Secretary of Veterans Affairs David Shulkin, MD.
Does Byrne's lack of fanfare signify a lackluster career?
Certainly not, and his expertise in counterintelligence should raise some eyebrows including those of agency whistleblowers. Maybe that explains why there's been little talk about it.
Would Byrne use that expertise to root out criminals within the ranks or will he use it to shut down whistleblowers leaking information?
Only time will tell, but it looks likely he will have his thumb on someone given how much of a pay cut he took to take the job as general counsel.
Either way, the future at VA stands to get interesting with his selection. But here is a hint. Rumor has it, Byrne is a fan of firing employees quickly with or without legal justification.
He is a 'Fire From The Hip' kind of guy.
James Byrne VA.gov Biography
James Byrne background from VA.gov:
As General Counsel, Mr. Byrne leads a nationwide team of attorneys, paralegals, and staff who support the mission and priorities of the Department of Veterans Affairs by providing sound legal expertise, representation, and as needed, critical problem-solving skills and risk-management advice to the Secretary and other senior VA leaders. As the Department's in-house law office, the Office of General Counsel serves as a full business partner to VA leaders and ensures the just and faithful execution of the laws, regulations, and policies that the Secretary has responsibility for administering, thereby enabling the Department to accomplish its mission of service to our Nation's Veterans.
Prior to assuming his current position, Mr. Byrne served as Associate General Counsel and Chief Privacy Officer at Lockheed Martin Corporation where he was also the company's lead cyber and counterintelligence attorney. Prior to joining Lockheed Martin, Mr. Byrne served as the career Senior Executive Service Deputy Special Counsel with the Office of the United States Special Counsel, and both General Counsel and Assistant Inspector General for Investigations with the Office of the Special Inspector General for Iraq Reconstruction. Mr. Byrne has over 20 years of experience in the public sector, including service as a deployed Marine Infantry Officer and a U.S. Department of Justice (DOJ) international narcotics prosecutor. He volunteered for the past ten years on the Executive Board of Give an Hour, a non-profit organization that has developed national networks of volunteer professionals capable of providing complimentary and confidential mental health services in response to both acute and chronic conditions that arise within our society, beginning with the mental health needs of post-9/11 veterans, servicemembers and their families.
Mr. Byrne is a Distinguished Graduate of the U.S. Naval Academy, where he received an engineering degree and ultimately held the top leadership position of Brigade Commander. He earned his J.D. from Stetson University College of Law, St. Petersburg, Florida and started his legal career as a judicial law clerk to the Honorable Malcolm J. Howard, U.S. District Court, Eastern District of North Carolina.
Career Chronology
Date
Description
Present
General Counsel
2010 – 2017
Associate General Counsel & Chief Privacy Officer, Lockheed Martin Corporation
2008 – 2010
Director, Ethics and Business Conduct, Lockheed Martin Corporation
2007 – 2008
Deputy Special Counsel, Office of the United States Special Counsel
2005 – 2007
Assistant Inspector General for Investigations, Special Inspector General for Iraq Reconstruction (SIGIR)
2004 – 2005
Officer in Charge, Marine Liaison, U.S. Marine Corps
Military Assistant to the Inspector General, U.S. Department of Defense
Instructor, Law of War, ROE, Detention Ops, U.S. Marine Corps
2002 – 2004
Assistant General Counsel, Chief Compliance and Ethics Officer, American National Red Cross
1997 – 2002
Trial Attorney, Narcotic & Dangerous Drug Section, United States Department of Justice, Criminal Division
1995 – 1997
Federal Judicial Law Clerk, United States District Court, Eastern District of North Carolina
1987 – 2007
Officer, U.S. Marine Corps
Education
| | |
| --- | --- |
| Date | Description |
| Present | General Counsel |
| 1995 | Juris Doctor, Stetson University College of Law, St. Petersburg, FL |
| 1987 | Bachelor of Science, Engineering, United States Naval Academy, Annapolis, MD |