Dear Mr. Trump, Please Call Me Before You Pick An Embarrassing VA Secretary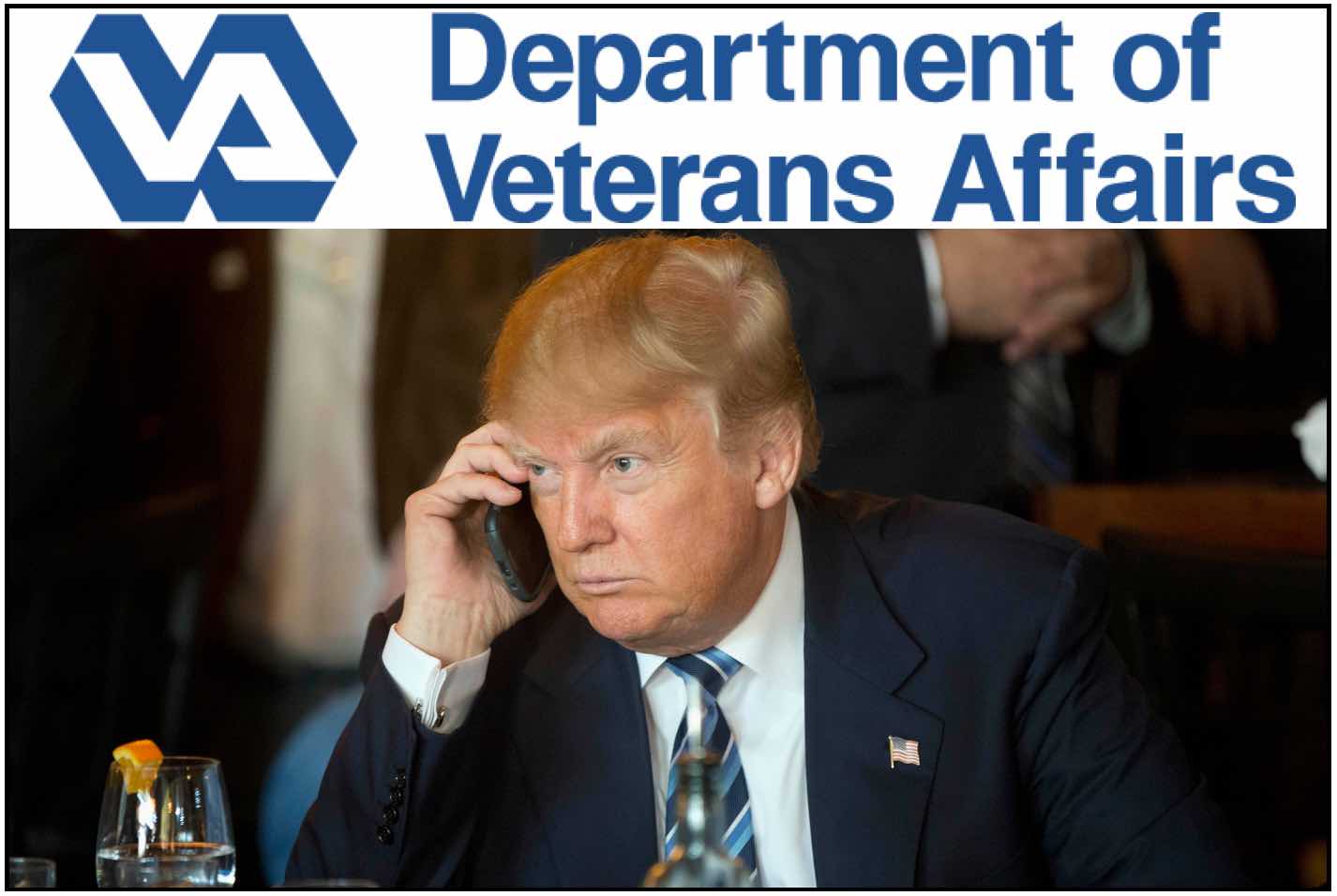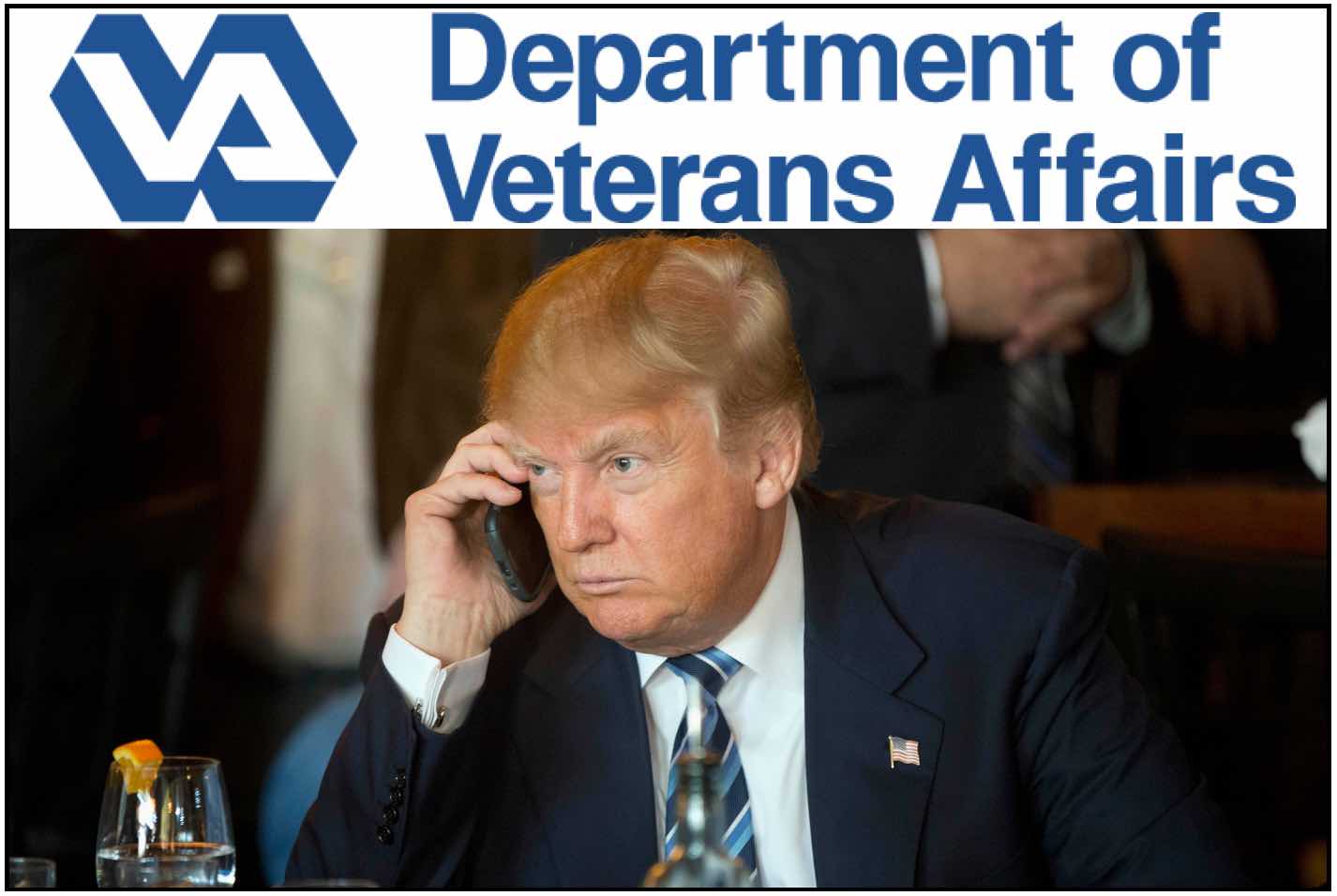 You won almost two-thirds of the veteran vote this month, and our only ask is that you not embarrass us by picking a sucky VA Secretary.
Before you make the selection, with all those special interests chirping in your ear, whether Fox News pundits, Koch Bros or Sheldon Adelson mouthpieces, please reach out to me in Middle America vet land.
You know how to reach me.
VA Secretary Options So Far
So far, we have seen a host of names floated and here are my two cents on each with a few names you should consider:
Sarah Palin – Former Gov. Alaska
Pete Hegseth
Scott Brown, Esq – Former Senator
Chairman Jeff Miller (R-FL)
Mitt Romney – Former Gov Mass.
John Wells, Esq (not mentioned yet by MSM)
The top three names are all Fox News pundits on contract with the news network or formerly on contract as may be the case with Palin.
Sarah Palin VA Secretary
Sarah Palin is the newest name floated in the growing punchbowl for VA Secretary.
RELATED: Sarah Palin Considered For VA Secretary
Palin is a lot of things, and VA Secretary should NEVER be one of those things. She is /was a Fox News pundit. She did run Alaska as governor, and a lot of her voters liked her. Palin is considered by some to be quite savvy but election 2008 seemed more focused on her arm-candy appeal than her brains.
For example, she was called a MILF in the 2008 election with McCain (bumper sticker "McCain-MILF '08).
RELATED: Sexualization Of Republican VP Nominee Sarah Palin
She could see Russia from her house (that is tongue and cheek from an SNL skit). When Katie Couric questioned Palin about what newspapers or magazines she reads on a regular basis, she was not able to provide a coherent answer.
"I read most of them," Palin answered. "Um, all of them, any of them that have been in front of me all these years."
Let's not pull her into the gaggle that is the Department of Veterans Affairs. She does not have the chops to stand up against the union or other special interests plaguing the agency.
Please do not pick her. I am frankly embarrassed that you even considered Palin to run the most corrupt and complicated agency in your cabinet.
If you pick Palin, you will hate your life for 4 years because veterans will rebel across the board after your insulting selection.
We deserve someone with experience and chops after getting screwed around for so long by the West Point boys for the past decade. Give us someone who can get it done.
Pete Hegseth VA Secretary
Hegseth is a Fox News pundit who is a very new veteran at 36 years old. He ran Concerned Veterans For America (https://cv4a.org/) for a while and raised a lot of money there. Hegseth created deep inroads for the organization despite not being a veteran until 2014.
Now, he is a Fox News personality after losing a Senate race in Minnesota.
A lot of conservative veterans like Hegseth, but I don't think liking a person should equate to promoting that person to heading a $170 billion agency.
On the one hand, he is relatively charismatic, which works for a lot of positions including being President. He is a veteran. He is well-educated and raised by a school teacher and preacher in the Midwest. Good qualities.
Hegseth does lack business experience to run such a large agency, but I am not clear this is a necessary condition given previous failures of various administrations.
I would need to know more about him and his plan.
I did meet a person familiar with him growing up.
She said Hegseth is incredible at mastering skills like shooting three-pointers at Forest Lake, MN, where his dad was a teacher. Before school, he would reportedly shoot from various spots on his home court and then chart it out.
He was ritualistic about it.
Few kids in high school would have that fortitude, and I respect anyone willing to dogmatically work at an issue.
Down the road, Hegseth could be a great choice for VA Secretary, but his lack of experience could pose instant roadblocks with the union and other entrenched interests he would have to deal with at some point.
But maybe the union and entrenched interests need a shake up.
Scott Brown VA Secretary
Scott Brown spent his military career in the Army Reserves as a JAG. Most veterans do not trust JAGs. There are a lot of reasons for this. If you would like to enjoy large support from the veteran population, Brown is not the right choice, either.
RELATED: Fox News Personality Linked To Sex Harassment Lawsuit
RELATED: Scott Brown Considered Anti-LGBTQ
Chairman Jeff Miller VA Secretary
The only critique I have seen against Miller with repetition is that he never served in the military, unlike the past VA Secretaries who allowed scandals like the "wait list" or "Tomah VA", etc.
If military experience was the litmus test, then I think we all need to evaluate our principles on the subject using the Einstein evaluation for insanity.
Insanity in the Einstein test is to keep trying the same thing over and over expecting different results.
For the past decade, each VA Secretary appointed by Congress was educated at West Point.
Let me tell you, these West Point folks may be great at breaking things and killing people. They may not be great at fixing problems, saving people, or working with unions. It's an issue worth thinking about.
Regardless of who he picks, I would encourage Trump to look beyond the traditional "must be a veteran" litmus test. This is a red herring.
In a survey on my website two weeks ago, we learned over 84% of veterans prefer Miller over Scott Brown or Mitt Romney. Of that group, 22% voted for Hillary Clinton and another 16% voted for other candidates. Only 63% voted for Trump.
Maybe it is time to think outside the "box" for the next VA Secretary.
Mitt Romney VA Secretary
Mitt is no longer in the running for this position. I'm surprised he is being considered for Secretary of State, but that's life.
John Wells, Esq VA Secretary
Wells is a longtime veterans advocate and retired Navy Commander.
He knows how VA works and has the chops to get it done. My concern with him may be a lack of political contacts, in part because VA is a highly political agency despite claiming to be above politics.
However, Wells is a quick learner and could probably figure things out within a reasonable amount of time within his own learning curve.
Other Options Not Talked About
Phil Roe – House Committee on Veterans Affairs, (R-TN), Army veteran, doctor, Vietnam veteran
Mike Coffman – House Committee on Veterans Affairs, (R-CO), Army, Marines and small business owner
Mike Coffman's bio struck me, in the event people cannot bypass Miller's lack of military experience:
"Mike Coffman began his distinguished career of serving our nation at a very young age. At age seventeen, after finishing his junior year at Aurora Central High School in 1972, he enlisted in the U.S. Army. Through the Army, Coffman was able to earn a high school diploma. In 1974, he left active duty to attend the University of Colorado under the G.I. Bill where he continued his military career by serving in the U.S. Army Reserve. Coffman took a leave of absence from the U.S. Army Reserve and the University of Colorado to attend D.G. Vaishnav College in Chennai, India in 1976 and the University of Veracruz in Xalapa, Mexico in 1977. Coffman graduated from the University of Colorado in 1979 and immediately transferred from the U.S. Army Reserve to the U.S. Marine Corps where he served as an infantry officer.
"In 1983, Coffman came back home to Colorado and started a small business, an Aurora-based property management company, that would grow to over 20 employees. He remained the senior share holder of the firm for the next seventeen years until selling his interest in 2000. While in business, he continued serving in the military by joining the U.S. Marine Corps Reserve.
"In his role as a Colorado small business owner, Coffman saw the need to bring more common sense pro-growth economic policies to state government so he ran and was elected to the State House of Representatives in 1988 and re-elected in 1990."
So far, Coffman is the Republican with the background I identify with most being a former enlisted soldier who now is an entrepreneur.
Anyway, President-Elect Trump, I would be happy to talk this through with you, and I have no special interest hang-ups with the likes of Fox News, Kochs or Adelson.
That may not be your thing, but if you want an outsider perspective, feel free to reach out.