CONFIRMED: Florida VA Facilities Falsified Records And More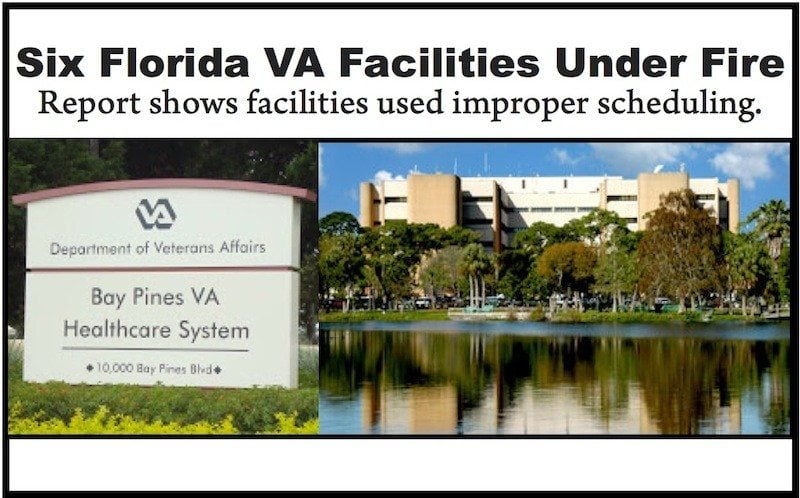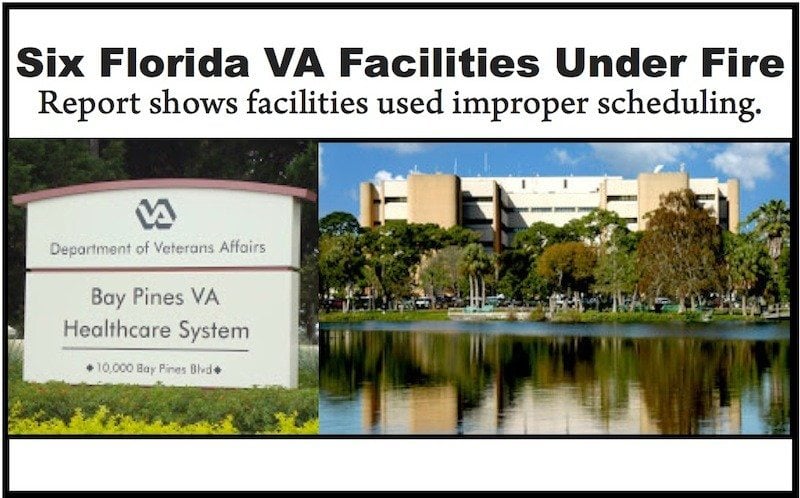 Improper scheduling practices, including records falsification, were confirmed at six Florida VA facilities following an investigation.
The investigation was in connection with the wait list scandal that rocked Veterans Affairs months ago. It confirmed that Florida VA facilities used improper scheduling and falsified records related to wait list times.
Pensacola News Journal covered the revelation yesterday based on documents released on Monday. According to the Journal:
Veterans Affairs clinic at Elgin Air Force Base were told to modify wait times by changing medical appointment dates to fit the 14 day appointment goal
Employees at Bay Pines VA Medical Center in St. Petersburg were told to align appointment dates with the actual date of the appointment
Pensacola Joint Ambulatory Care Center kept a shadow list of appointments due to confusion about the electronic wait list computer program
VA employees in Lake City used an inappropriate log to track its wait list
VA staff in Gainesville also used an inappropriate log to track outstanding appointments
VA employees in Sarasota were encouraged to falsify dates to make the wait times appear shorter
One advocate, Charles Husbands, called the falsification, "downright cheating." As vice president of the Florida Department of the Korean War Veterans Association, Husbands noted, "If there's a delay, there's a delay. You don't cook the books."
In response to the scandal, lawmakers opted to start allowing veterans to have a choice in seeking health care outside the VA system. Senator Marco Rubio commented, "By providing our veterans with more doctor choices outside the VA system, this takes significant steps to make sure that those who have served our country aren't condemned to endless waiting times just to get an appointment."
In most situations, cooking the books for the purpose of defrauding an American of property for your own benefit is a crime – some prosecutors might call it fraud.
Let's hope enough facts come out that allow lawmakers to hold individual VA employees accountable where instances of fraud did occur. I for one am anxious to see if Governor Rick Scott will be successful in his goal of investigating VA health care facilities in Florida in light of the confirmed reports.
Read More: https://www.pnj.com/story/news/2014/07/28/veterans-affairs-florida/13296655/