Toxic Phoenix VAMC Told Task Force To Hit The Road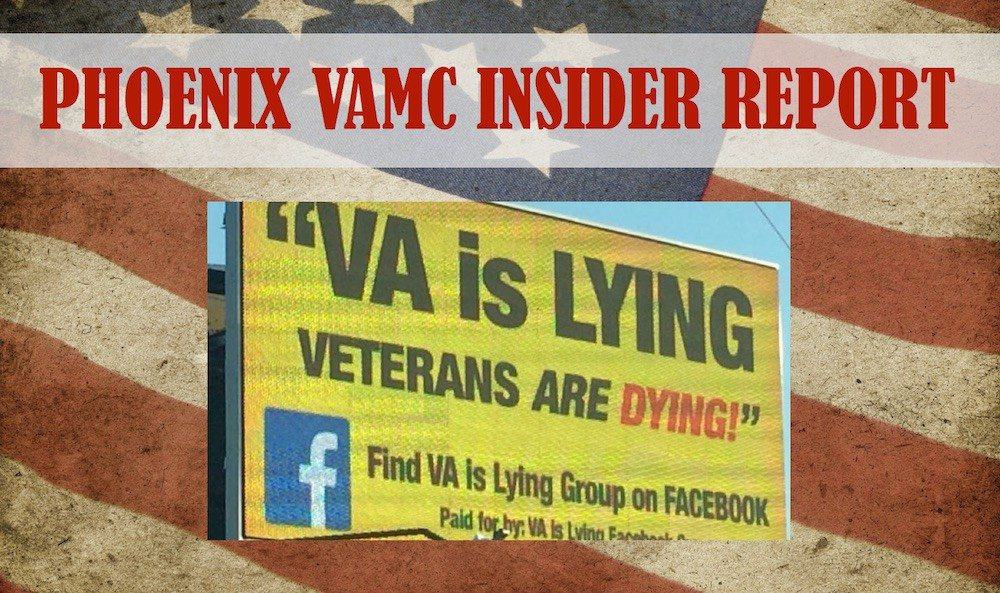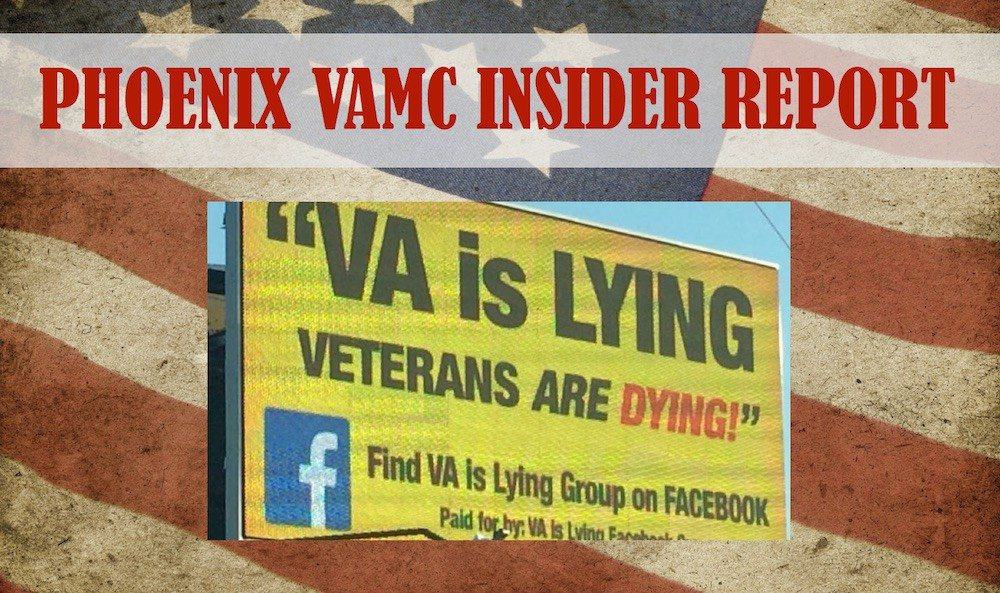 Internal records exposed by The Republic show Phoenix VAMC took the waitlist fraud so seriously that it kicked out the VA Central Office task force sent to reform the facility and save veterans. When will lawmakers get serious across the aisle to ensure real VA accountability for dysfunctional employees?
SOURCE: VA team blasts Phoenix personnel office
The task force was called The Human Resources Restoration and Revitalization task force, called HR3. Its mission was to repair the broken personnel system that encouraged lying, cheating, and letting sick veterans die early.
@deptvetaffairs America is ready for VA Accountability because #VAisLying
According to The Republic, the report shows Phoenix administrators balked at the changes proposed by the task force and eventually told them to leave. "Instead of our expectation to work with a leadership team that genuinely desired positive change, we were met with a leadership team that displayed obstructionist attitudes, and clearly lacked integrity."
After arriving on site, HR3 found that the Phoenix VAMC human resources department was "severely under-resourced." One-third of the HR employees had recently quit and those that remained used antiquated data systems.
National VHA said the HR3 recommendations were a "blueprint for facilities around the country", but since the task force had no authority, entrenched VA bureaucrats were able to blow them off. "At no time did we have the authority necessary to make the changes that were necessary."
HR3 ultimately was kicked out of Phoenix VAMC and concluded the facility was more concerned with looking pretty for President Barack Obama that resolving its personally and cultural problems.
Problems exposed by The Republic and through VHA are endemic of VA's problem of self-interest being put before the best-interest of veterans.
Veterans' rights scholar Rory Riley discussed this problem at The Hill as it relates to the Veterans Benefits Administration (VBA), which truly applies to entrenched bureaucratic problems across the agency:
"Further demonstrating their preference for self-interest over the best-interest of veterans, both Rubens and Graves opted not to show up to a Congressional oversight hearing, prompting the House Committee on Veterans' Affairs to issue subpoenas for only the third time in its history. Both women have been referred to the U.S. Attorney's Office for possible criminal prosecution and Allison Hickey, the under secretary for Benefits, resigned amidst the scandal. Congress will hold a follow up hearing on November 2nd. Should they choose to comply with the subpoena, both Rubens and Graves would greatly benefit from behaving more like "honest Abe" than the self-interested bureaucrats they have shown themselves to be thus far in the investigation.

"Administrative agencies like the VA often begin with a policy-oriented mission, such as, to paraphrase Lincoln, caring for veterans and their dependents. However, due to the nature of burgeoning bureaucracies, missions often fade over time or disappear altogether. This is clearly true of the current VA, and the culture of the organization desperately needs to change to reinvigorate the Department's service to this mission. Because conservative measures such as more staffing, more funding, and incremental fixes to outmoded systems have, to date, only compounded the VA's problems rather than fix them, the only answer is more substantive reform. Action on legislative proposals such as the VA Accountability Act, which would allow VA to remove or demote employees based on performance or misconduct is a step in the right direction. Similarly, more substantive transformations to VA processes and procedures that emphasize public-private partnerships, rather than complete reliance on internal VA systems, would also go a long way toward much-needed cultural change at the agency."
READ IT ALL: Restoring VA's mission by Rory Riley
In light of the waitlist scandal, backlist scandal, shredder-gate, PCS moving fraud, and all kinds of other fraud, what is holding Congressional lawmakers back from passing VA Accountability Act?
Clearly executives like Diana Rubens have no problems thumbing their nose at Congress. Phoenix VAMC staff ignored clear improvement policies that would ensure veterans were properly cared for.
If VA really wants to regain the trust of the American taxpayer and veterans, is it not time for heads to roll? Is it time to modify union agreements such that bad employees get fired? What about executive SES employees? Why did it take almost one year to fire Dr. David Houlihan?
RELATED: Tomah VAMC 'Candy Man' Dr. David Houlihan Fired, Finally
Why do we allow a VA system to exist where the rights of workers trump the rights of veterans to receive timely benefits and competent health care services?