Los Angeles VA: IG Report Says Almost 100 Veterans Died On Wait List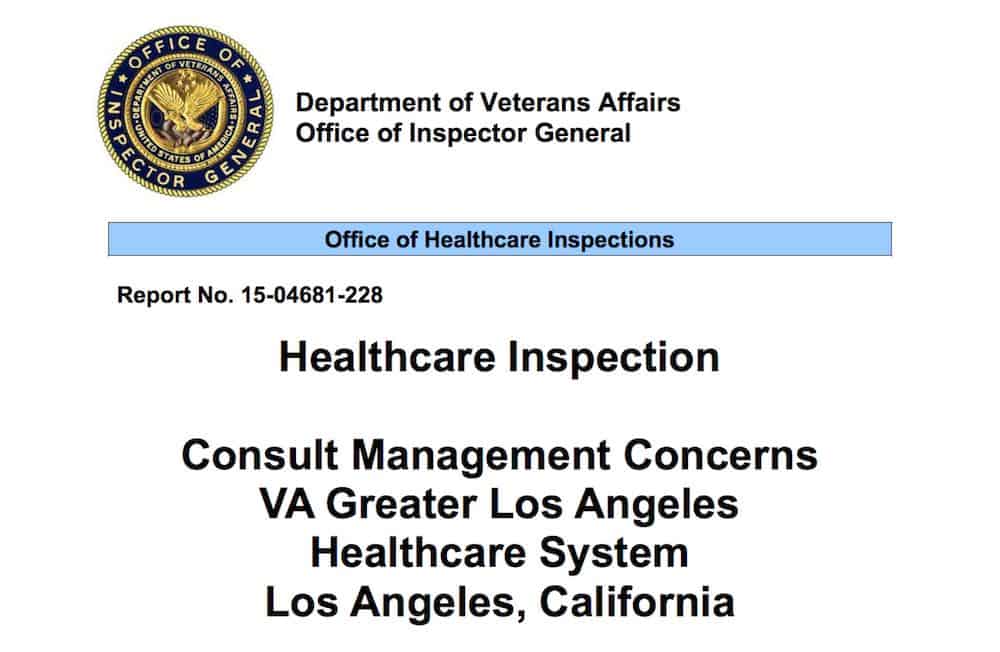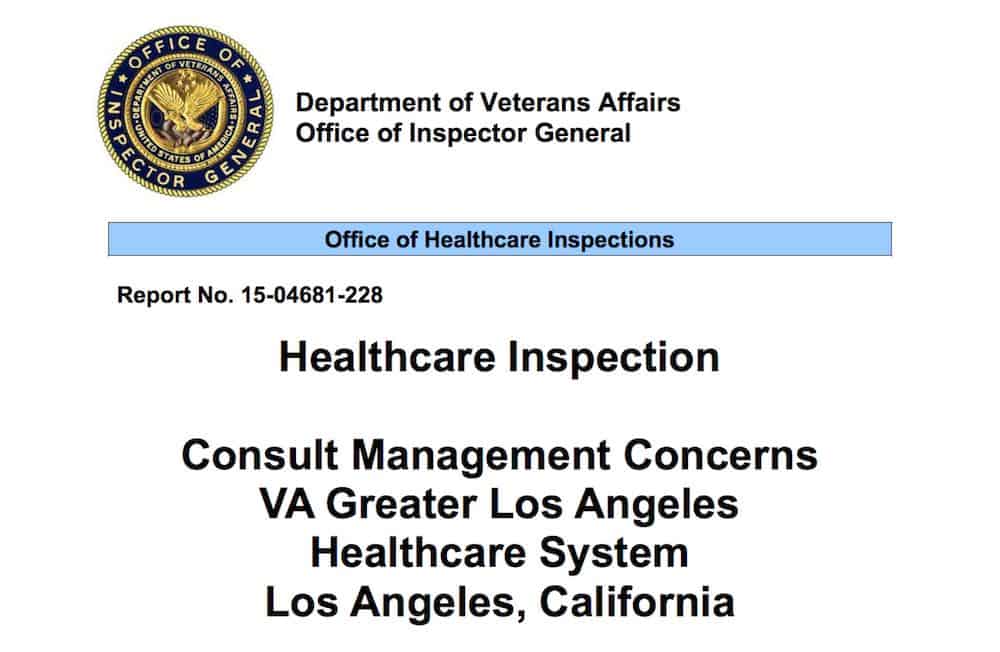 A new IG report shows almost 100 veterans died while waiting for appointments or waiting for tests they never received.
And like all things IG, the supposed watchdog stops short of concluding those veterans "died as a result of delayed consults." Of course, could anyone really know the delay itself would be the cause of death?
Of course not. The cause of the death is generally the disease or injury and using VA logic on accountability, America will never know exactly what happened because VA does not want us to know… and that is justice in our modern society.
According to CBS:
"He had an enlarged prostate and they just kept saying it's not a problem you know, whatever, and then, it started to get worse," Susan says.
He was scheduled to see a specialist in May 2013, but she says that didn't happen.
"She said, 'No, you're here just for a consult. You have to understand people have cancer and he doesn't,'" Susan Hoffman says. "I think we were there for 15 minutes."
Four months later, Hoffman was diagnosed with stage IV prostate cancer.
Dr. Christian Head is a surgeon at the Los Angeles VA. He says 140,000 patient consults were deliberately deleted.
"The number of patients waiting for care, the deletion of consults, and the wait list were much more significant here than at Phoenix," Head says.
"I first noticed an unusual number of patients who are presenting with delay in diagnosis, meaning that they present into the system, they disappeared for a number of years and then they presented late with advanced cancers. Those consults were being deleted, literally removed from the system," Head says.
Allen Hoffman died a year and a half after he was diagnosed. The VA has settled out of court with his widow.
"Was there any doubt in your mind that they were responsible for your husband's death?" Villarreal asked.
"Definitely they were," Susan Hoffman says.
The VA would not comment about Hoffman's case or Head's allegations, but Los Angeles' hospital director admits the problems in the report are serious.
So what do you think? In the courtroom of public opinion, what do you believe taxpayers think happened inside the dark halls of criminal VA facilities nationwide?
Source: https://www.cbsnews.com/news/los-angeles-veterans-affairs-hospital-patients-died-waiting-for-care/