Los Angeles VA Loses 30 Vehicles, Fires Whistleblower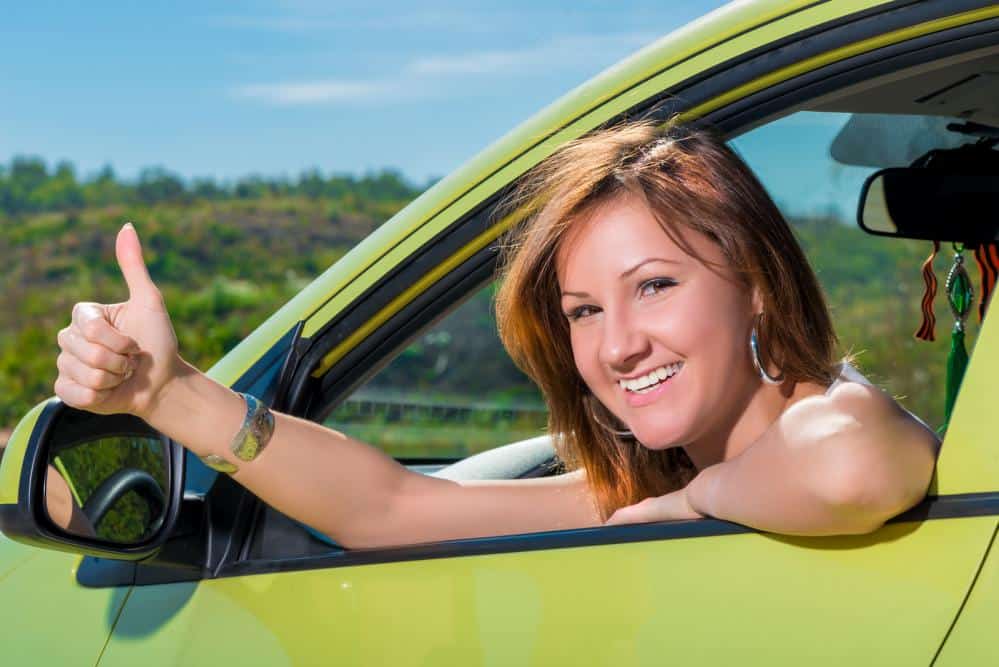 Despite VA giving itself a certification on supporting whistleblowers this month, the Los Angeles VA has been in "LaLa Land" when it comes to protecting whistleblowers.
The backdrop of this story begins a few years ago with a VA employee named Anthony Salazar. While at Los Angeles VAMC, Salazar worked in the facility's engineering service. In 2013, he reported that 30 of 88 VA vehicles were "unaccounted for" and credit card fraud.
VA investigated the report and concluded poor management contributed to the theft of 30 VA vehicles. Salazar's boss received a written reprimand. Taxpayers swallowed the loss.
End of the story, right?
LOS ANGELES VA HARASSMENT
No, like all good VA supervisors, Salazar's decided to screw over the employee who reported fraud and waste. The offending supervisor in this instance is Engineering Service Chief Robert Benkeser.
RELATED: VA Earns Certification For Whistleblower Protection Training
According to the Office of Special Counsel, "Afterwards, that manager changed Mr. Salazar's performance standards and later recommended his termination." He was fired in 2015 and filed a whistleblower complaint.
WHISTLEBLOWER PROTECTION? WHERE?
Enter stage left the 2012 Whistleblower Protection Enhancement Act.
The Act, signed by President Barack Obama, requires that employees whose normal work requires reporting wrongdoing must prove an elevated standard for retaliation.
RELATED: Whistleblower Reports Doctor Fraud, Gets Run Out
Basically, if you work in OIG, and you report wrongdoing, you need to video record the wrongdoer harassing you in order to prove the harassment. I am being tongue-and-cheek here, but the elevated standard is hard to meet.
For Salazar, the agency's position is that he also had an elevated standard because he was a federal employee, and federal employees are required to report wrongdoing, therefore Salazar must break out the video camera to prove he was retaliated against.
The presiding judge at the Merit Systems Protection Board agreed with this position and held that Salazar did not meet his burden.
The Office of Special Counsel (OSC) does not agree, and it has filed a third amicus brief to support Salazar. According to OSC, the elevated burden does not apply to Salazar because he only had a general duty to report wrongdoing.
This factual conclusion seems obvious to me, but you know how things go within the government when it comes to obvious conclusions. The little guy tends to get screwed.
Perhaps it is the "little guy" burden?
OSC AMICUS BRIEF
Anyway, here are the facts from the amicus brief:
Anthony Salazar worked as the Motor Vehicle Operator Supervisor for the Department of Veterans Affairs (VA), Greater Los Angeles Healthcare System's Engineering Service. See Salazar v. Dep't of Veterans Affairs, No. SF-1221-15-0660-W-1 , 2016 WL 2659432, at 2 (M.S.P.B. Initial Decision May 4, 2016). On October 10, 2013, Mr. Salazar emailed his first level supervisor, Engineering Service Chief Robert Benkeser, about problems with agency vehicle and fleet card usage, including unaccounted for vehicles and keys, lax recordkeeping, delinquent maintenance, and irregular purchases with fleet cards. On October 24, 2013, Mr. Salazar sent another email to Mr. Benkeser and his second-level supervisor, the Assistant Director for Administration and Facilities, about the continued problems with agency vehicle and fleet card usage. Mr. Salazar described how 30 of the 88 agency vehicles were unaccounted for, explained how ten fleet cards were suspected of fraudulent purchases, and pressed the urgent need for the VA to get the situation under control. Id. at 2-4.

As a result, the VA convened an Administrative Investigation Board (AlB) in January 2014 to examine the facts and circumstances surrounding stolen agency vehicles, including whether managerial oversight played a part in the theft of such vehicles. The AlB concluded that managerial oversight contributed to the theft of government vehicles, for which Mr. Benkeser received a letter of counseling. The AlB did not recommend, nor did Mr. Salazar receive, any disciplinary action based on the AlB report. Id. at 4-6.

In March 2014, Mr. Benkeser denied Mr. Salazar's request for team training. 1 In June 2014, Mr. Benkeser changed Mr. Salazar's performance standards, which led to a notice of unacceptable performance and placement on a performance improvement plan (PIP) in September 20 14. After Mr. Benkeser recommended Mr. Salazar's removal for failing the PIP, the VA removed Mr. Salazar from federal service on February 4, 201 5. Jd. at 6.

Mr. Salazar filed a complaint with OSC, challenging the above personnel actions as retaliation because of his disclosures.2 After OSC closed his complaint, Mr. Salazar timely filed an individual right of action appeal with the MSPB. The Administrative Judge denied Mr. Salazar's request for corrective action because he failed to meet the "extra evidentiary burden" under section 2302(£)(2) to establish that the disclosures made in his normal course of duties were "actually protected under the WPEA." ld. at 8, 22-23. In reaching his decision, the Administrative Judge held that Mr. Salazar could not rely on the statutory burden-shifting framework usually applied in whistleblower retaliation cases, which would have required Mr. Salazar to prove by preponderant evidence that his disclosures were a "contributing factor" in the listed personnel actions.3 Jd. at 13. Under this established analysis, if Mr. Salazar made this prima .facie showing, the burden would have shifted to the VA to prove its defense of showing by clear and convincing evidence that it would have taken the same personnel actions even in the absence of Mr. Salazar's disclosures. The Administrative Judge, however, concluded "that meeting the contributing factor standard alone is not enough to meet the appellant's higher evidentiary burden to show his disclosures were protected under the circumstances." Jd. at 15.

Instead, the Administrative Judge found the agency's defense and related "proof methodology" in the traditional burden-shifting scheme instructive for determining retaliatory motive under section 2302(£)(2). ld. at 14 (citing, e.g., Whitmore v. Dep 't of Labor, 680 F.3d 1353 (Fed. Cir. 2012) and Carr v. Soc. Sec. Admin., 185 F.3d 1318 (Fed. Cir. 1999)).

Specifically, he incorporated all of the factors typically required in the agency's defense into the complainant's prima facie case of whistleblower retaliation. Id. He then analyzed the "totality of evidence in the record speaking to the disclosures and personnel actions at issue in light of the factors speaking to the contributing factor and clear and convincing evidence standards in whistleblower cases" to determine whether Mr. Salazar had met the "in reprisal for" evidentiary burden in section 2302(f)(2). Id. at 15 (emphases added). Having found that Mr. Salazar failed to meet this heightened standard and show that his disclosures were protected, the Administrative Judge declined to adjudicate whether the disclosures were a contributing factor in the personnel actions, or whether the VA had proven its defense by clear and convincing evidence. Id. at 23.
VA WHISTLEBLOWER PROTECTION?
Think VA and VA OIG are any closer to protecting whistleblowers?
In a July 30, 2016, statement from Michael Missal, OIG "will protect whistleblowers while we thoroughly investigate their concerns through all avenues available to us."
Missal apparently meant that once the investigation is over, VA OIG will turn the whistleblower over to the dogs they reported for the ritualistic abuse all to cancerous at VA.
That announcement was made on a Saturday, perhaps with the hope that no one would see it.
When it comes to protecting whistleblowers, I cannot for one second believe Missal will move the agency in the right direction. He has already restarted the pattern of Richard Griffin, to cover up the agency at all costs and abuse those who dissent against that message.
In this example, and maybe this is just me, but couldn't Secretary Bob McDonald just hire Salazar back based on the wrongdoing?
Source: https://m.govexec.com/management/2016/08/special-counsel-argues-against-vas-bid-more-proof-whistleblowers/130506/?oref=river