Shawshank Style Money Laundering At Center Of New VA Scandal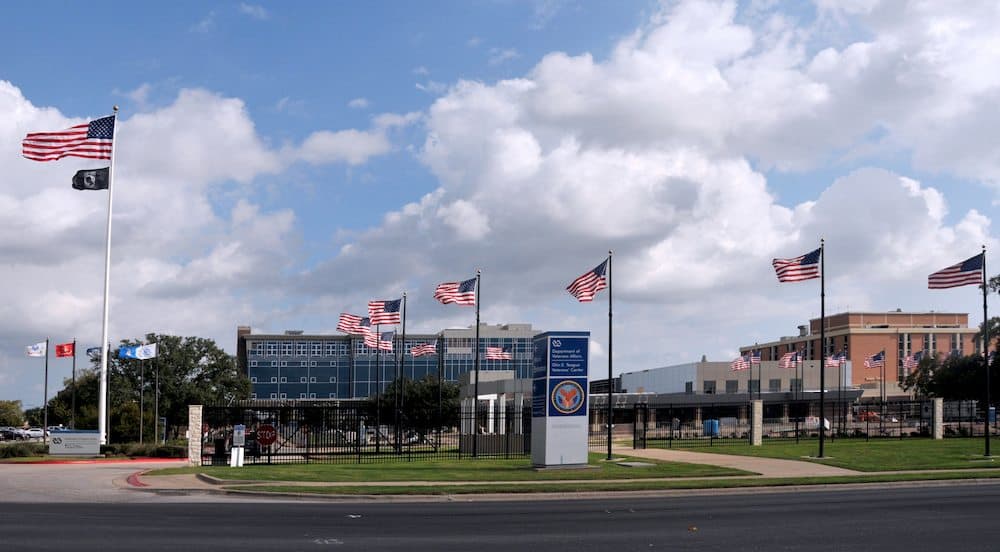 Temple VA – Similar to the money laundering fraud and abuse by the mafia or in the movie Shawshank, veterans using Compensated Work Therapy were victimized and abused.
This Temple VA money laundering scheme is the second such scheme exposed in the past month and resembled that like in the movie Shawshank while victims and witnesses were treated to a decade-long cover-up facilitated by retaliation and intimidation akin to the "mafia." Money laundering at Temple VA cost taxpayers at least $1.3 million but also harmed countless veterans by being farmed out like the prison laborers in the movie Shawshank.
The previous scheme exposed last week involved West Los Angeles VA where $11 million was bamboozled from VA in part of a money laundering and bribery scheme.
Cover-up "Like The Mafia"
From one witness, "Always thought they were kinda' like the mafia. Just – you know. Just their way of covering stuff up, for each other." "This has just been going on for six/seven/eight years and nothin' ever done about it." Mr. [Redacted] was asked if he feared retaliation and stated, "Yes."
RELATED: VA Director Tells Vets To Give Up Rights To Appeal
For over a decade, veterans trying to get their lives back on track through substance abuse treatment in the Compensated Work Therapy program were victims in the scheme. They were frequently lent out to high-level VA officials to work on personal cars and lawns.
Administrators receiving complaints did nothing as the boss of the program illegally funneled money $1.3 million through a business called Whitetail Industrial Parts and Service. The scheme involved padding purchases with a 30 percent surcharge.
RELATED: VA Secretary Admits Agency Is "Adversarial" Toward Veterans
About Temple VA Compensated Work Therapy
Many of the victims lived in the Temple VA dormitory for the residential rehabilitation program. The dorm could house almost 200 veterans. Those in the Compensated Work Therapy program worked for minimum wage on the 167-acre Temple VA campus.
The veterans perform duties like housekeeping and food service mostly. They also worked in the motor pool, which was where they were loaned out to high-level VA officials for personal work like lawn mowing at the person's home.
The Compensated Work Therapy program was created to help struggling veterans get back on their feet. Most of the veterans are out of the job market for years, and the therapy program is supposed to provide experience and confidence to help them become independent.
RELATED: VA Evaded Reporting Bad Doctors
About motor pool, one veteran said, "You did your best not to go there, but they always had open positions because so many people would quit."
Temple VA Whistleblower
Don Peace, the manager of the Temple VA's vocational program, told investigators that working at the motor pool had done irreparable harm to the veterans who were supposed to benefit from it.
"I think it really affected the veterans … it drove their self-esteem even lower, and then their only way of dealing with it, then, was to go back and either use drugs or drinkin'," Peace told investigators, according to a transcript of his interview. "And for those that then was working as outpatients that was no longer in the (domiciliary), then they would relapse and just quit showing up, and we would have to try to track 'em down."
RELATED: Veterans Choice Program Overbilled By Tens Of Millions
Congressman Speaks Out
"I am shocked, outraged, and exasperated to hear of these issues, and I expect the VA to work quickly to right the wrongs done to our heroes," Carter, a Round Rock Republican who represents the Temple area, wrote in a letter to VA Director David Shulkin and VA Inspector General Michael Missal.
"According to media reports, many of the veterans that were subjected to this behavior were participating in a substance abuse rehabilitation program, and trying their best to get their lives back on track, only to be mistreated by the very people meant to help them. It is inexcusable."
Sources: https://www.mystatesman.com/news/local-military/investigation-finds-corruption-intimidation-temple-campus/K1PQFY0lDPgPnKfOZQmgPM/
https://www.mystatesman.com/news/local-military/congressman-shocked-outraged-statesman-report-temple-abuses/5wREUj1jaB8KjQPLz5HTuN/