Mailroom: How To Drop A Class When VA Says No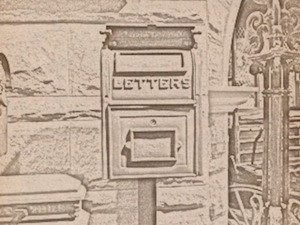 Veterans have struggled with knowing what to do when they need to drop a class. This can present all kinds of issues when it comes to paying back your benefits that paid for the course.
For example, with VA Voc Rehab, if a veteran drops the course, they may have to pay the program back. Or, if you fail a course, you can also have to pay the program back.
There are exceptions. Veterans who proactively notify their counselors can have a degree of luck in persuading that counselor to not make them pay the money back.
At the end of the day, the counselor has a lot of leeway in allowing veterans to not pay the money back. Specifically, repayment can cause a hardship and impede on the veteran's ability to complete their training.
Here's the drill: I include this for all newcomers. Each week, I take an email from a veteran that would have broad appeal to many veterans. They are usually about the GI Bill, VA Voc Rehab, or Disability Compensation.
I then analyze the benefits issue for a bit and post my input here in our weekly segment: Mailroom. Basically, I take out all the identifying information from the best emails and post them here with my answer.
If you have a burning question about your veterans benefits, sent me an email by selecting the contact tab at the top of this page. If I think your situation will be helpful for other veterans, I will repost it here.
* If you do not want me to write about your veterans benefits situation, please feel free to let me know within the email. I have no problem keeping a lid on the situation, too.
P.S. I hope you all like the new photos of mail. As geeky as it sounds, I walked over to the National Postal Museum off Massachusetts to take photos on my last trip specifically for this Tuesday advice column.
________
From the Veteran:
I am receiving Chapter 31 VA Vocational Rehabilitation benefits and attending school. I want to drop a class because it's online and I know I won't pass it but my counselor said I cant drop classes, to just go ahead and get an f and retake the class. I don't care if I have to pay the class back, I just don't want to ruin my 4.0 GPA if I can avoid, I'd rather get a "W". Please advise.
From Benjamin Krause (me):
Hang in there. Ultimately, you are the one who will have to live with the impact of any decision made while you get your education. Always, always, always keep that in mind when it comes to your benefits and life.
First, people like this only have as much control over you as you allow. If you disagree with a decision or mandate from your counselor, then you need to voice that disagreement in writing.
In my opinion, putting things in writing is the only way to deal with your Voc Rehab counselor when things go south. This is your way to be sure everything is above board.
There is also the possibility that, by indicating to your counselor that you mean business, they may rethink their denial. After all, it is your training and no one knows your abilities and limitations better than you.
Second, I would communicate with the school to let them know exactly what is going on. Ask them for some degree of latitude while you figure out the details with VR&E.
Many times, schools will waive certain requirements when they know the VA is at the root of the problem. This way, you'll be able call on the school for help.
Further, it is possible to talk them into just dropping the class altogether without a "W" if you carefully and calmly explain that VA caused the delay in dropping the class.
Good luck!