MMQB: What Do You Get When You Cross The VA And Truth?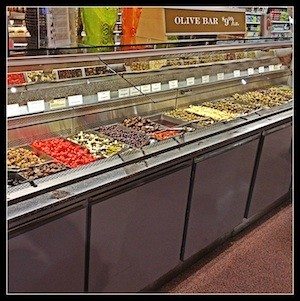 A great piece of fiction – that's what you get.
Hi there and thanks for reading this fine Monday's Monday Morning Quarterback. This is where I get even more informal than I normally am and tell it like it is.
This week we are going to look at the most recent public relations campaign coming out of the VA. The Public and Intergovernmental Affairs at the U.S. Department of Veterans Affairs is the main office responsible for disseminating good vibrations from the VA about the VA. It is run by Dr. Tommy Sowers.
In a recent article, Dr. Tommy Sowers made it sound like getting veterans benefits is like buying groceries. You just step up to the counter of whatever you want, place your order, and shazam, you get your benefits with a side order of fries. Only in reality, you get hung up on, dismissed, denied, kicked out, yelled at, or screwed over.
Imagine if your local deli treated a civilian that way. They'd be fired. Yet, in America, we allow veterans to be treated like that when they are trying to scrape by to take advantage of the benefits they were promised. Why? I think the answer will be obvious after reading my analysis of Dr. Tommy Sowers' article.
I read over the piece he wrote last week that I am talking about above. He gave it two titles. The first was "VA is improving the lives of millions of veterans ever day." That was the Search Engine title on Facebook to entice us naysayers to read it. Titles like that also give the nonreading public who see the title the impression that VA is actually improving lives – possibly even above and beyond the call of duty.
The on-the-page blog title is "How Many Veterans Are Accessing VA? Millions."
Before I dive into Dr. Tommy Sowers' article, let me look at this week in VA statistics. We will assume his titles are true for now and look at the numbers we get from the VA on veterans disability benefits.
As an aside, you may be already asking, "Why is Krause writing 'Dr. Tommy Sowers' so many times?" The answer is simply to be sure this page gets VA's attention by using basic search engine optimization.
I want them to know that my little band of veterans will not take VA propaganda lying down anymore. To you in the VA, "We will fight back in small networks against the VA and your whimsical ways. We need real action and we want a VA who will treat us like adults. This is real life, not the military. Out here, we can speak our minds and will do so until you tell us the truth about what is going on in the VA with our benefits."
Unlike my usual MMQB, I will focus on Dr. Sowers and his article, since it was such a good example of bait and switch. But first, here are some statistics.
VA Statistics in a Snap
Here is what the VA is actually up to. These stats should give you an idea of whether or not you are getting the shaft in an individual way or whether you are just like the rest of us, stuck in the spin cycle.
Total claims & appeals pending January              1,157,414
Total claims & appeals pending March                 1,146,491
Total claims & appeals adjudicated 2013              10,923
Way to go VA!! At this point, after 75 days into 2013, VA has adjudicated almost 11,000 thousand claims – only over 1 million more to go to get rid of this backlog. At this pace, it will take VA more than 20 years to climb its way out of the backlog.
But it's not all roses here folks.
The number of initial disability claims pending over 125 days has inched up slightly to 632,358. This means that if you are one of the unlike half a million veterans wondering when you will get your disability pay, don't hold your breath. It looks like the show is starting to slow down a little.
The number of veterans claiming VA Pension has also increased slightly. A majority of those claims are also pending more than 125 days.
Veterans claiming disability in the West Coast are experiencing the largest percentage of total claims over 125 days, hovering around 75%. However, for my surfing brothers and sisters out there, don't feel alone. VA nationally is starting to slow down in its processing speeds. Could this be a sign of Sequestration?
VA Official Brags: "How many veterans are accessing VA? Millions."
Dr. Sowers goes on to say, "we really don't know how many millions, since we don't really track it, but it must be a lot…" He didn't actually say this last part, but he most certainly wrote that most interesting title: "How many veterans are accessing VA? Millions."
I have a better question. How many veterans are accessing 100% of the benefits they earned? That, my friends, is the question. We don't care about how many veterans merely got the pittance part of their benefits the VA tossed their way. We want the real numbers.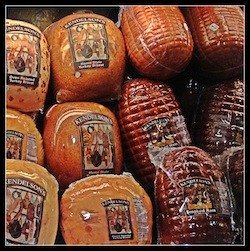 Dr. Tommy Sowers wrote an article last week that made it sound like veterans getting benefits is like a civilian shopping at the market. "Just step up to the olive bar, and you can pick out any number of the amazing olives we have on site. Walk over to the deli, and get yourself a ham." If getting benefits could only be so easy…
You may be asking, "If it is not easy to get your veterans benefits, then why did Dr. Tommy Sowers write that article?"
The VA has done this sort of thing for years. It is vital to recruiting that America believe that veterans are being taken care of. Since the benefits are perceived to be there, and as easy to get as shopping at the grocery store, then those veterans who complain must be ungrateful whiners – or so goes the logic. This way, America can go back to sleep and veterans who need to fight for their benefits can be marginalized.
So, I took some time to read over Dr. Tommy Sowers article and decided to pick it apart for you. This way, we are all on the same page of this technique of propaganda.
First of all, the premise is ridiculous. VA making this claim is like the Department of Transportation bragging that millions of cars drive over its road. "DOT – burning rubber with millions of cars daily."
Or maybe it is like the Department of Corrections bragging, "Keeping 300,000,000 Americans safe by locking away 2,000,000 of you."
Or maybe like the American Urological Association saying, "We save millions of prostates yearly."
At some point, people need to be happy with doing their jobs. We should not need accolades for doing the bear minimum. When it comes to the VA, they aren't even doing the minimum, given the tremendous backlog and billions of taxpayer dollars they "disappear" every year.
When we were in the military, people did not get awards and medals, for the most part, unless they did something great. Now, keep in mind, most officer desk jockeys did get medals for doing little to nothing. However, enlisted folks only seemed to get medals for doing something amazing or at least selfless.
Perhaps therein lies the problem. I would bet that former military officers are in higher level of authority in the VA than former enlisted. These same officers probably do not know the difference between deserving awards and just receiving them for breathing. I'm sure this does not hold true for every person, but perhaps there is a kernel of truth to this position.
I will do a point and counterpoint analysis of his article and then provide it in its entirety following the position. I will summarize the point and provide Dr. Sowers' quote. Then, I'll provide my counter point.
1. Claim: GI Bill is great and we should all be grateful to VA for giving it to so many veterans.
Point:
"Education benefits have never been greater. The Post-9/11 GI Bill provides for enlisted, officers and some family members up to 36 months of benefits, an allowance for books, and a monthly housing stipend. The Post-9/11 GI Bill has helped over 900,000 Veterans and their families —more people than currently serve in the active U.S. Army and Navy — pursue undergraduate, graduate and technical degrees."
Counterpoint: The VA did not, to my knowledge, do anything to give us the GI Bill. VA is supposed to implement the program in the way Congress fashioned it. Voters gave us the GI Bill and Congress made it happen. Kudos to VA for doing its job. However, VA did blow through $263 million to build a software system from scratch when the old one could have been modified. Instead, now less than 50% of veterans GI Bill claims are fully automated.
2. Claim: Veterans have round the clock access to mental health care for things like PTSD.
Point:
"And for those Veterans in crisis, the responders at the Veterans Crisis Line (1-800-273-8255 Press 1, chat online or send a text message to 838255) are there to help 24/7. Every day in fiscal year 2012, responders answered approximately 530 calls and rescued nearly 18 Veterans and family members in crisis. Or if a Veteran wants to speak with a fellow Veteran, they can call the Combat Call Center at 1-877-WAR-VETS."
Counterpoint: Veterans For Common Sense sued the VA for its failures to hire mental health professionals that it promised. The 9th Circuit Court said VA's policies and procedures were the equivalent of "unchecked incompetence" when compare to how regular programs should operate in treating disabled veterans. Here is a very specific example from Minnesota veteran Blake Uddal, a veteran who was denied treatment point blank and then tried to run into traffic to kill himself.
Turned away at the VA from McKenna Ewen on Vimeo.
3. Claim: The large backlog is unacceptable, but it is not VA's fault. It is the fault of the veterans who were given in greater access to benefits.
Point:
"Despite our success expanding access to care and education, there is much work to be done to fix the backlog of compensation claims. It is unacceptable. First, we need to understand why the backlog has grown. After 10 years, we have ended one war and are winding down another. We have more Veterans returning home with severe and complex injuries from the battlefield. In addition, this Administration has dramatically expanded access to benefits for Veterans suffering from Agent Orange to Post Traumatic Stress Disorder to Gulf War Illness. Our Veterans earned these benefits, but by increasing access, we have also contributed to the backlog."
Counterpoint: This is a horse-hockey answer to the backlog disgrace. Dr. Sowers comment serves to blame shift. He first acknowledges the issue up front without actually claiming fault or presenting a solution. Then, he tells the reader that it is the fault of a complex war with more veterans being treated for the actual injuries they received while fighting America's wars.
4. Claim: We have a plan, but I won't talk about it here.
Point:
"That is why we are implementing a robust plan to fix the problem. At the same time, the VA has completed over 4.1 million claims since 2009 and provided over $58 billion in disability compensation to 4.3 million Veterans and their survivors in 2012 alone — about $150 million every day. At no time in our history have our Veterans received more direct compensation payments."
Counterpoint: Dr. Sowers say that they have a robust plan to fix the problem. Without providing an answer or any proof, he then shifts his focus to how the backlog has increased in the past 4 years. The problem with this argument is that it ignores the fact that VA and the DoD have known this would happen for years. Nonetheless, they decided to not staff up with enough personnel to adequately address the issues.
This last "move" is a typical VA favorite. Rather than address the issue, they talk about how huge the VA is and how much money it is responsible for managing.
Point and Counterpoint Summary
Going back to my earlier point, this is the same as the DOT or DOC bragging about what they do when they do their job. Of course, if DOT forgot to put roadwork down, people would be pissed. Or, if DOC let a few thousand prisoners go without tracking them, people would be scared and pissed.
However, when VA blows billions on computer systems that do not work, most civilians don't notice other than saying, "That VA is a mess. We should cut its funding."
Here is the article in its full glory along with the two titles Dr. Sowers decided to give it. You decide which one is your favorite and let me know.
As you read it, ask yourself these questions, "Is VA going above the call of duty in ensuring veterans get their benefits?" And, "Does Dr. Sowers actual tell us how VA is caring for our veterans, or does he just state conclusions about how many veterans use the programs without explaining 'how' it is done or 'how' it will be fixed?"
If you answer 'yes' then also ask yourself, "Why does Dr. Sowers do this?"
VA is improving the lives of millions of veterans ever day.
-OR-
How Many Veterans Are Accessing VA? Millions.
As we approach the tenth anniversary of the start of the Iraq War, some are asking how the Department of Veterans Affairs is caring for today's Veterans. Contrary to recent press reports, the reality is Veterans who served in Iraq and Afghanistan are accessing VA services at an unprecedented rate.

I'm one of those Veterans who has utilized the many services provided by the VA.  I used the GI Bill to complete my PhD, purchased a home with the help of a VA home loan, and receive world class health care from the VA. In an era of fiscal constraint, Secretary Shinseki and President Obama have fought not only to preserve these benefits, but to expand them.

Accessing health care has never been simpler. Iraq and Afghanistan Veterans have the option of walking into one of 1,700 VA sites of care across the country, VA medical centers, community outpatient clinics or Vet Centers and signing up for five years of free health care. Not only can they do this, they have. With over 55%of returning Iraq and Afghanistan Veterans utilizing VA health care, it's a rate of utilization greater than any other generation of Veterans.

Education benefits have never been greater. The Post-9/11 GI Bill provides for enlisted, officers and some family members up to 36 months of benefits, an allowance for books, and a monthly housing stipend. The Post-9/11 GI Bill has helped over 900,000 Veterans and their families —more people than currently serve in the active U.S. Army and Navy — pursue undergraduate, graduate and technical degrees.

And for those Veterans in crisis, the responders at the Veterans Crisis Line (1-800-273-8255 Press 1, chat online or send a text message to 838255) are there to help 24/7. Every day in fiscal year 2012, responders answered approximately 530 calls and rescued nearly 18 Veterans and family members in crisis. Or if a Veteran wants to speak with a fellow Veteran, they can call the Combat Call Center at 1-877-WAR-VETS.

Despite our success expanding access to care and education, there is much work to be done to fix the backlog of compensation claims. It is unacceptable. First, we need to understand why the backlog has grown. After 10 years, we have ended one war and are winding down another. We have more Veterans returning home with severe and complex injuries from the battlefield. In addition, this Administration has dramatically expanded access to benefits for Veterans suffering from Agent Orange to Post Traumatic Stress Disorder to Gulf War Illness. Our Veterans earned these benefits, but by increasing access, we have also contributed to the backlog.

That is why we are implementing a robust plan to fix the problem. At the same time, the VA has completed over 4.1 million claims since 2009 and provided over $58 billion in disability compensation to 4.3 million Veterans and their survivors in 2012 alone — about $150 million every day. At no time in our history have our Veterans received more direct compensation payments.

Under Secretary Shinseki's leadership, VA has improved the lives of millions of Veterans. That is the mission of VA's 300,000 employees, over 100,000 of which are Veterans themselves. Our Nation benefits most when led by selfless public servants like Secretary Shinseki, who get up and go to work every day doing what's right for our military, our Veterans, their families and survivors.

Tommy Sowers is the Assistant Secretary for Public and Intergovernmental Affairs at the U.S. Department of Veterans Affairs.

Source: https://www.blogs.va.gov/VAntage/8981/va-is-improving-the-lives-of-millions-of-veterans-every-day/
Top Veterans Tweets