MMQB: VA Accountability Overhaul finds Resistance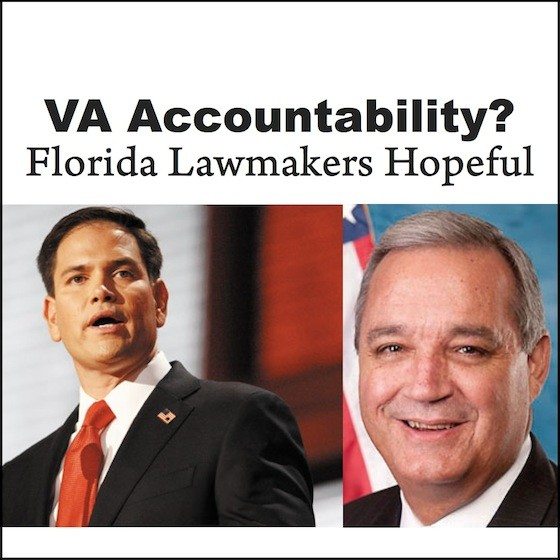 Every time someone comes up with a good idea to fix VA, special interests almost always get in the way. It is as though VA only exists for the sake of VA and not veterans.
Last week, two Florida Republicans came forward with an idea that could eliminate bad performance by VA senior officials in the Senior Executive Service (SES).
Beltway insiders have long considered the SES the problem within VA mismanagement. President Carter created it in 1978, and the SES has since been considered the core of the problem in VA, removing management of agencies from being impacted by voters.
I will get more into that bill below.
Hi and thank you for tuning in this Monday morning. I am Benjamin Krause, creator of DisabledVeterans.org. Welcome to another addition of Monday Morning Quarterback for Veterans.
Today, I plan to talk about the following:
SES Accountability
Obama and his benefits fix
VA still needs more info on impact of road side bombs
Florida Style Accountability of VA and its SES
The new bill, HR 4031, "Department of Veterans Affairs Management Accountability Act of 2014, could stand to change a lot within VA. And, I am sure many lazy bureaucrats are concerned about their jobs with its introduction.
U.S. Sen. Marco Rubio, R-Fla., and U.S. Rep. Jeff Miller, R-Fla., the chairman of the U.S. House Veterans Affairs Committee, teamed up on last week to introduce the VA Management Accountability Act of 2014.
The bill would allow VA secretaries a lot more power over their management teams than before. According to the lawmakers, the bill would allow secretaries to demote and fire SES officials for poor performance.
Created under President Carter, the SES has long had a horrible reputation in Capitol Hill by allowing poor managers to keep their jobs. In opposition to the bill, the Senior Executives Association (SEA) claims the new legislation would harm job security. They should call the waaa-ambulance.
Of course, job security would be in jeopardy only if performance was substandard. It does not give the secretary a magic wand to get rid of dysfunctional executives. Instead, the bill requires the secretary give Congress a 30-day notice prior to removing an individual. So at least there is a degree of oversight.
AMVETS and The American Legion have come out hard in support of the bill. John Mitchell Jr., head of AMVETS stated:
"Under the current, antiquated and morbidly dysfunctional civil service system, it's nearly impossible to dismiss or do more than slap the wrists of incompetent, ineffective and wasteful Senior Executive employees. This situation is no doubt largely responsible for the ongoing backlog, as well as the problems of delayed benefits and inconsistent care experienced by many veterans. AMVETS believes that no matter what ideas and policies the VA secretary wants to implement, without the ability to remove deadweight executives, his hands are tied. Veterans are tired of platitudes and broken promises; the only way to break the cycle of ineptitude at VA and restore our veterans' faith in the system is to eradicate problems at the root – the Senior Executive level."
Keep an eye on this debate. I will be curious to see how AFGE responds.
Source: Sunshine State News
Plan to Overhaul VA Department Hits Opposition
Obama protects Wall Street, military pensions
Over the weekend, Obama signed the debt ceiling measure into law. The new law lifts the federal debt ceiling and restores benefits that were cut from military retirees. The original cut would have reduced pay for retirees.
For example, a sergeant first class would see her retirement pay reduced by $72,000. Now, military retirees can wait for another year until the issue comes up again. My guess is Democrats were nervous about letting the retirement pay cuts ride for this election cycle.
The Treasury Department can now borrow money regularly until March 2015. This means lawmakers can push off budget problems until after the coming elections in November. This means lawmakers can cut this next year and it would allow one year to clean up voter blowback rather than facing the music this election.
Veterans should be on guard against this measure and get lawmakers to promise opposition to future military pay cuts.
Source: ABC News
Obama Signs Debt Ceiling Measure into Law
After years of war data, IOM says VA still needs more data
The Institute of Medicine (IOM) just recommended VA start tracking veterans who suffered injuries from roadside bombs.
Over 34,000 servicemembers have been harmed by roadside bombs in Iraq and Afghanistan. IOM was asked by VA to examine servicemembers exposed to roadside bombs to measure long-term effects of the injury.
After reviewing many cases, IOM stated we still do not have enough data to know what the long-term effects are for:
Chronic pain
Depression
Long-term hearing loss
Osteoarthritis
Substance misuse
Tinnitus
Vertigo
I can only assume this is another cover job of some kind. Western militaries have been studying the impact of bombs on long-term morbidity for at least one century. Study after study has been made. Like the full denial of the impacts of Agent Orange, the impacts from bombs will probably be pushed off as far as possible due to the huge cost of care and disability compensation DoD and VA have been dodging.
Instead, it sounds like VA will merely tack on another list of veterans they need to track, like the Agent Orange veterans and the Gulf War veterans. Yet, despite tracking these veterans, VA still seems incapable of providing veterans with what they really need, a fair shot at getting compensation and health care.
Maybe VA does need an overhaul of its SES. If we still lack data on the impact of bombs, how will adding more veterans to another tracking list? My guess is the data will be used for some other purpose.
Source: ihealthbeat.org
IOM Calls for Registry on Military Exposure to Roadside Bombs