Veterans: Tell Congress what You Think on War with Syria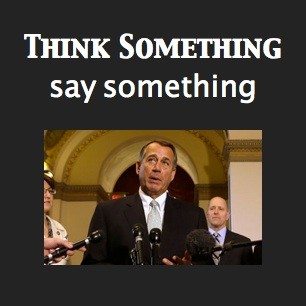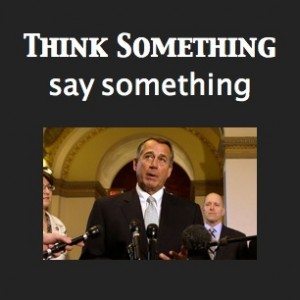 The folks at Popvox are at it again, helping veterans send letters straight to Congress about Syria. Don't be left out.
If you already know your position, fire off a note to Congress here. If you are still unsure, I have included a summary of positions below this form for your convenience.
What Other Veterans Think
We at DisabledVeterans.org have chosen to take a neutral position based on our belief that the attack warrants further investigation first.
Nonetheless, here's the issue.
Congress and the President appear to be at odds on Syria. We aren't sure if President Obama will go it alone if Congress does not approve his proposal, which has been called overly broad by some. Here is a draft of the White House Proposal on Syria.
Meanwhile, the veteran community is up in arms over the matter. And here, the sides have really been drawn in the sand with little room for compromise.
Rest assured, regardless of your opinion on this, Congress wants to know where we stand.
Here are three primary positions fellow veterans have taken:
Veteran Position 1
One side supports an invasion. The goal of the invasion would be to avenge the use of chemical weapons on children.
Veteran Position 2
A second side opposes what would be a fifth war or military action in the Middle East in just 10 years. Here, there are many justifications for declining military action.  Here is a short list:
America cannot afford another simultaneous war with sequestration
The other wars have not concluded
Iraq/Afghanistan/Egypt/Libya wars cost over $3 trillion and counting
Veteran Position 3
Still a third group of veterans supports further investigation. These veterans support intervention of some kind only after a thorough investigation. This latter group likely feels wary after jumping into a war in Iraq with misleading facts for fear a similar spin is at work here.
But regardless of your view, sound off!
The folks at Popvox were kind enough to let us at DisabledVeterans.org use their plugin to write directly to Congress.
Let our elected officials hear from you about your position rather than allowing them to vote along special interest lines. Below are some examples of what others are saying, both for and against.
Sample Letters to Congress
Supporting Military Action
Dear Sen. Lamar Alexander, Sen. Bob Corker, and Rep. Chuck Fleischmann:
I support The President's Draft Legislation Authorizing Military Action in Syria because…it is the right thing to do. What kind of people are we to sit back and watch innocent children being killed in these barbaric acts and not do something to stop it.
I personally think we need to take Assad out. That way these people will be able to go back home to live. Otherwise they may never be able to return. And this evil man wins!
libover30
Tennessee's 3rd district
Dear your representatives:
I support The President's Draft Legislation Authorizing Military Action in Syria because enough is enough with the nonsense and uncivilized actions by the leaders of these countries that cause nothing but trouble for the rest of the world. It's about time that we get it over with and do what is necessary, not only in Syria but in Iran too, and oppose Russia more by treating them not as an ally but as an obstacle to peace.
andrew-rochester,mn
Minnesota's 1st district
Opposing Military Action
Dear your representatives:
I oppose Draft Legislation Authorizing Military Action in Syria because…I served in Desert Storm, we have been involved in Middle East war for 23 years! It has to stop! No matter who we support and war in their behalf, still hates us in the big picture. I'm sick and tired of Americans fighting and dying for the wasteland called the Middle East.
Sincerely,
David Huggler
Proudly served eight years in the Marine Corps.
Missouri's 4th district
Dear your representatives:
I oppose Draft Legislation Authorizing Military Action in Syria because one side is as bad as the other. Sure it's unfortunate and terrible that many innocent civilians are caught in the middle, but that still does not justify the US taking action in something that we don't have a clear picture of. Both sides have committed atrocities and will continue regardless of our involvement. Most importantly, the rebel forces have been rumored to be allied with various terrorist organizations, including Al Qaeda. The US should not aid in any shape or form groups that are allied with enemies of the US and have vowed the death and destruction of our country and its citizens. Military action in Syria will not benefit the US in any way. It will only cause us to spends a lot of money that we cannot afford, and we will likely be aiding a group that we will only have to fight ourselves down the road. If the US government is set on spending a ton of money that we don't have, at least spend it in the US on things that will benefit our economy and infrastructure. Please oppose and vote against any bills that would authorize US involvement in Syria.
BBuckman
Kentucky's 1st district