Is VR&E the Same as Voc Rehab?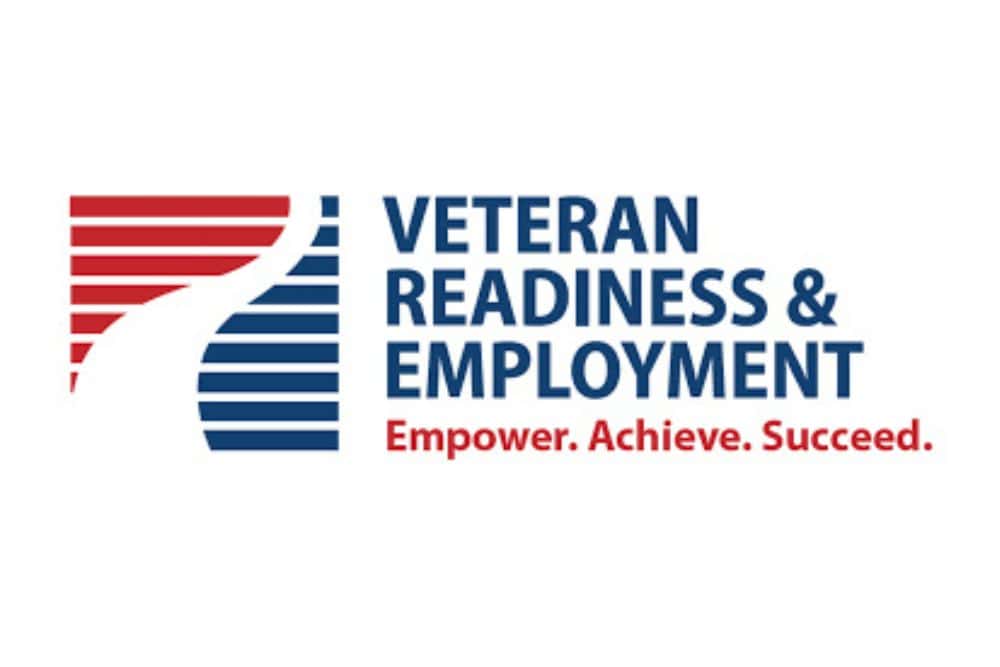 Disabled veterans are sometimes confused about whether the acronym VR&E is the same as Voc Rehab when trying to get VA vocational retraining benefits.
In this article, we will explain the various official names, nicknames, and acronyms the Department of Veterans Affairs (VA) uses for this crucial program. When it comes to supporting veterans in their transition to civilian life and employment, VA and its Veteran Readiness and Employment (VR&E) program play a crucial role.
Subscribe to our weekly newsletter and stay up to date.
Among the various programs and services offered, the Chapter 31 Veteran Readiness and Employment Program, formerly known as Vocational Rehabilitation and Employment (Voc Rehab), stands out as a lifeline for disabled veterans seeking to prepare for, obtain, and maintain suitable employment.
Known by multiple names, VR&E is the current acronym for the program that is also commonly referred to as:
Voc Rehab
VocRehab (no space)
Chapter 31
Chapter 31 VR&E
Chapter 31 Voc Rehab
Regardless of the name picked, the benefits type is a vocational rehabilitation program of benefits and services provided by VA to disabled veterans.
What is the Veteran Readiness and Employment Program?
The VR&E Program, often referred to as Chapter 31, is a comprehensive initiative designed to empower veterans with service-connected disabilities. Its primary goal is to help them achieve maximum independence in their daily lives and, to the extent feasible, prepare them for successful employment opportunities.
The VR&E program is codified under Title 38 Chapter 31. That is how the program gets the Chapter 31 name. You can find it under 38 USC §§ 3100-3121 within the United States Code created by Congress.
Eligibility criteria
To qualify for VR&E services, veterans must meet specific eligibility criteria outlined in Title 38, Code of Federal Regulations, Chapter 31. These criteria are based on disability ratings and employment handicaps.
How Does VR&E Work?
To understand the VR&E Program fully, it's essential to grasp how it operates. The program is designed to provide veterans with disabilities the necessary resources, training, and support to facilitate their journey toward suitable employment.
Here's a general overview of how VR&E provides benefits to veteran after the veteran applies online or using a VA Form 28-1900:
1. Eligibility Determination: Veterans with a disability rating and an employment handicap are eligible for VR&E services with various exceptions addressed elsewhere. The VA evaluates the extent of a veteran's service-connected disabilities and their impact on employability.
2. Evaluation Process: After a veteran applies, eligible veterans will receive an initial evaluation. The evaluation involves an assessment of the veteran's career goals, interests, and abilities by a rehabilitation counselor called Vocational Rehabilitation Counselor.
3. Individualized Rehabilitation Plan (IRP): Once accepted into the program, veterans work with a VR&E counselor to develop an Individualized Rehabilitation Plan (IRP). This plan outlines the specific services and support the veteran will receive to achieve their employment goals.
4. Benefits and Services: VR&E offers a wide range of benefits and services, including vocational counseling, educational support and training assistance, job placement support, and more. The program is tailored to meet each veteran's unique needs.
5. Employment Assistance: VR&E helps veterans secure suitable employment by providing job search assistance, resume building, interview preparation, and ongoing support.
What kind of VR&E services can I get?
Veterans enrolled in the VR&E Program can access a wide range of services designed to meet their specific needs. These services include, but are not limited to:
VR&E starts with a thorough vocational evaluation, a critical step in determining your abilities, skills, and interests for employment, and is a comprehensive assessment by a VRC of the veteran's unique circumstances. This evaluation helps tailor the services to your specific needs and goals, ensuring a personalized approach to your rehabilitation journey. This is the initial evaluation. If approved the VR&E counselor will then provide vocational exploration assistance.
Professional Counseling and Rehabilitation Planning:
After the vocational evaluation, veterans receive professional or vocational counseling. This counseling goes beyond simple career advice; it involves comprehensive rehabilitation planning tailored to your unique circumstances and aspirations. The goal is to chart a clear path towards meaningful and sustainable employment.
VR&E offers a wide range of employment services to equip veterans with the skills and confidence needed to secure and retain employment. These services include:
a. Job Training: Access to specialized job training programs designed to enhance your qualifications and employability.
b. Resume Development: Crafting a compelling resume is crucial in today's competitive job market. VR&E provides guidance and resources to help you create a winning resume.
c. Work-Readiness Support: Comprehensive support to ensure you are fully prepared for the workforce, covering interview skills, job search strategies, and more.
Finding and maintaining a job is often the primary objective. VR&E offers assistance in job placement, leveraging special employer incentives and job accommodations when needed. These accommodations are designed to ensure that your transition into the civilian workforce is as seamless as possible.
On-the-Job Training (OJT) and Apprenticeships:
For veterans seeking hands-on experience in a specific field, VR&E offers opportunities for On-the-Job Training and apprenticeships. These programs allow veterans to learn and earn simultaneously, providing a solid foundation for long-term career growth.
Post-Secondary Education and Training:
If pursuing higher education is your goal, VR&E can support your journey. This includes financial assistance for college, vocational, technical, or business school programs. Whether it's acquiring a degree or a specialized certification, VR&E is here to help you achieve your educational aspirations.
Supportive Rehabilitation Services:
VR&E encompasses more than just job-related services. It also includes supportive rehabilitation services such as case management, counseling, and referrals to medical specialists. These services address both vocational and personal needs, ensuring your overall well-being.
Independent Living Services:
In addition to employment-related services, VR&E recognizes the importance of independent living skills. If you require support to live as independently as possible, VR&E can provide resources and assistance tailored to your unique circumstances.
Is VR&E Right for You?
Deciding whether VR&E is the right choice for you depends on your unique circumstances and career aspirations. It's essential to consider your service-connected disabilities, employment goals, and the level of support you need. While VR&E is a valuable resource for many disabled veterans, there are alternative pathways to career development and vocational rehabilitation.
Explore your options and consult with a VRC to make an informed decision.
Success Stories
To illustrate the effectiveness of the VR&E Program, let's take a moment to share some success stories of veterans who have benefited from its services. These real-life examples using pseudonyms showcase how VR&E has transformed the lives of disabled veterans, enabling them to overcome challenges and achieve their career goals.
John's Journey to Success: John, a disabled veteran, struggled to find suitable employment due to his service-connected disability. Through VR&E, he received vocational counseling, educational assistance, and job placement support. Today, John is thriving in a fulfilling career that he never thought possible.
Emily's Educational Pursuit: Emily, another veteran, aspired to further her education but faced financial barriers. VR&E stepped in to cover her tuition and provide the necessary resources. She not only completed her degree but also secured a rewarding job in her chosen field.
The Veteran Readiness and Employment (VR&E) Program, formerly known as Vocational Rehabilitation and Employment (Voc Rehab), is a vital resource for disabled veterans seeking to prepare for and obtain suitable employment.
While it shares some similarities with the GI Bill, VR&E offers a more comprehensive approach to rehabilitation and career development with rehabilitation counselors providing assistance. Its personalized services, benefit highlights, and success stories underscore its significance in empowering disabled veterans to achieve their goals.
If you're a disabled veteran facing employment challenges, VR&E may be the key to unlocking your potential and building a brighter future.
Please take a few moments to explore additional information on our Veteran Readiness and Employment Page.