Mailroom: Veteran Writes In About Using Voc Rehab To Be A Nurse Practitioner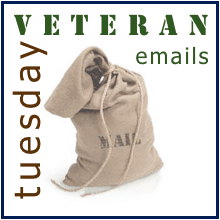 Summary: The veteran had a degree and was worried that he would not have an employment handicap. He wants to study to be a nurse practitioner, but has certain physical handicaps that might be a problem.
Veteran:
I have an appointment with a Voc Rehab counselor in a week for my initial interview. Your Voc Rehab Survival Guide was a big help, but I have a couple questions.
I'm concerned about the employment handicap when it comes to my Voc Rehab meeting. Can you explain it a little more for people like me?
I am 60% disabled for conditions to my knee, back and shoulder. I also get migraines.
Here's my situation. When I got out of the military, I didn't go to school. I got a good job and just kept doing it until I couldn't work anymore. In the military, I worked on planes. After the military, I worked on power plants. After that, I worked in sales and hated it. Now I'm unemployed.
I've actually made up a 3 ring binder divided into sections with my letter, DD-214, transcripts from military classes, interest inventory results, occupation outlook, job postings for position and qualifications needed, prerequisites and class schedule for BSN and then MSN and the Obama Administration's record on supporting the nursing workforce.
My 2nd play is going to be to go for just the BSN if they won't approve the master's. Any thoughts, suggestions or advice you have would be greatly appreciated.
I'm not a rocket scientist but I am intelligent and don't feel like anything I'm tackling will be beyond my capabilities I'm just unfamiliar with the VA process, I'm a bit nervous, and don't want to screw this opportunity up.
My Response:
Interesting situation.
While each veteran's situation is different, I can tell you about some hurdles veterans have run into given a situation like yours. If you want to be a Nurse, they will look at your conditions to see if they might be a limitation. So, getting an immediate approval from the Voc Rehab counselor for that purpose might be tough.
On employment, if your disabilities in their current state are worse and prevent you from working on planes, then you might have an employment handicap. I suggest really focusing on how your disabilities keep you from getting a job that fits within your training.
One technique that works is to show how these other jobs do not fit with your current level of training. If nothing else, this helps you support a claim for some form of training. It would also help if you have any applications for work where you did not get a call back for an interview.
Here are my comments on your career choice. My concern would be that VA may give you a hard time because the disability you claim is preventing you from working in an aviation setting would also come into play as being a nurse practitioner. Though, perhaps being a nurse practitioner is as sedentary as a regular desk job? I'm not sure.
To become a nurse practitioner will require more than 48 months of schooling with no degree. To get a BSN with a regular degree already, I believe you only need 2 years of schooling. So, this would cut your training time to 48 months. To get any additional schooling, you may need for them to conclude that you have a Serious Employment Handicap.
Good luck!