MMQB: Congressman seeks to end 'Delay, Deny, Hope that I Die'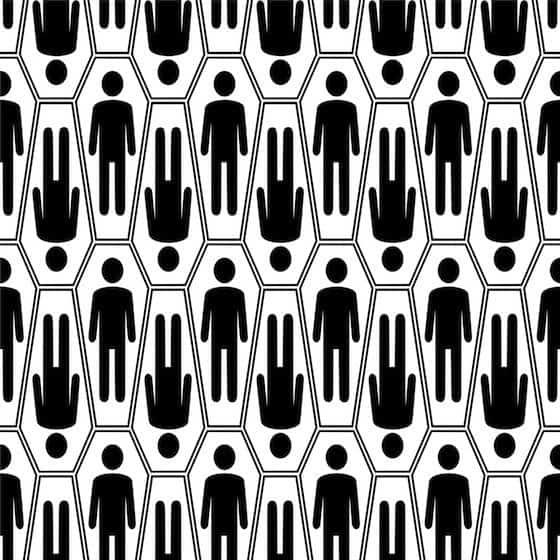 Delay, deny, hope that I die. Never has this statement had more truth than for veterans without family members when they pass on.
For these veterans, a successful VA denial is one where the agency stonewalls the veteran until they die. Once they die, the claim goes away. That has been a perverse incentive for denying certain veterans unjustly until a recent bill proposed by US Rep. Dan Maffei.
Hi and welcome to another edition of Monday Morning Quarterback for Veterans. I am your host, Benjamin Krause, creator of DisabledVeterans.org.
This is the weekly piece where I let my hair down and tell it like it is. I cover a few current topics that will impact veterans moving forward.
This week we will talk about:
VA's perverse denial incentive
VA hiding documents about veteran deaths
Legislation ending soon that helps rural vets get local care
The perverse denial loophole may soon end
Delay, deny, hope that I die.
That has been the informal motto of many veterans referencing VA denials and delays, especially from the Vietnam war. The sad reality of veterans claims is that VA has an incentive deny older veterans with the goal of delaying the claim until death.
Unlike Social Security, if a veteran dies without qualifying family prior to a claim being paid, that claim will not be paid. This creates a clear incentive to improperly deny a claim. On the other hand, for veterans with family, the claims will get paid if the veteran is married or under certain other criteria. Still, even these families have additional hurdles to jump because VA requires them to file a new claim for the benefits even if the veteran was alreayd deemed entitled but waiting the payout.
According to VA figures highlighted by Congressman Dan Maffei, approximately 22,000 veterans died in 2013 with claims pending. Many of these veterans were already deemed entitled prior to dying. The only hang up was VA's slow processing procedures.
Still, the greater the backlog, the greater the likelihood of more veterans dying while waiting for benefits. The more veterans who die, the higher the chances are that the claim will not be paid, especially when the examinations have not yet been held to substantiate the claims.
Congressman Maffei is looking to end the perverse incentive the policy creates by presenting a bill called the Veteran Families Fairness Act. The bill will ensure the claim is not lost. Congressman Maffei stated,
"In the event that a veteran passes away during the claims process, their family members should not have to suffer even more as a result of inequities within the VA system. My bill takes concrete steps to address these flaws and ensure that veteran families have fair and timely access to the benefits their loved ones have earned."
Maffei's bill would allow the veteran's estate maintain his or her claim against VA even if the veteran lacks a qualified living family member. For wives and certain children of deceased veterans, they would not need to restart the claims process from the beginning.
This is a bill all veterans should look at. In addition to this perverse incentive, VA is hiding behind another incentive that precludes COLA increases from being included in a backpay situation. For a veteran wrongly denied a 100% rating, VA saves via inflation and interest by not paying out right away. Over a ten year period, VA saves thousands by wrongly withholding the money.
And it is really a win-win for them. If you beat them after ten years, VA is only out the money they would have paid you anyway and not a penny more. They can then make money on the back side while reinvesting that money in the capitol markets (that is what the Treasury can do, like a CFO of a corporation). Now, if you die or merely give up somewhere along the way, VA does not need to pay a dime.
VA is like a casino where the house always wins. What a scam against the will of the American taxpayer – most of whom want to honor our obligations.
Source: The Citizen
https://auburnpub.com/blogs/eye_on_ny/rep-dan-maffei-introduces-bill-to-improve-veterans-affairs-benefit/article_ac89f108-b5bc-11e3-ad4f-0019bb2963f4.html
VA hiding documents on veteran deaths in Florida
In an article titled, "Sen. Nelson: None of the controversial VA deaths occurred at Haley," VA is getting a temporary pass but will hopefully release needed information soon.
In Florida, delays in treatment likely contributed to five deaths and nine other injuries according to documents released to The Tampa Tribune.  The deaths were rumored to be linked to two hospitals in the stated: James A. Haley Veterans' Hospital in Tampa and the C.W. "Bill Young" VA Medical Center. Nationwide, at least nineteen veteran deaths have been liked to delays. At least 63 other veterans suffered injuries. According to the documents released, the deaths were the result of delayed endoscopy tests.
My only beef against Sen. Nelson is that he should be focusing on whether or not the treatment in the hospital contributed to the deaths. Instead, Senator Nelson is clearly focused on whether or not the veterans died in VA hospitals in question. In my mind, this is not relevant since many veterans die after being discharged from the hospital. I think I speak for everyone that what matters to us is whether or not medical malpractice at the VA hospitals in question was linked to the deaths regardless of where they finally died.
We would like to tell you more, but VA is now blocking further releases. VA is currently locked in a fight with Tribune over further document releases from their Freedom of Information Act request that led to the above disclosure.
Hopefully the matter will be illuminated fully sometime in the near future.
Source: The Tampa Tribune
https://tbo.com/list/military-news/sen-nelson-demands-answers-on-va-deaths-20140328/
Legislation ends soon that helps rural vets get local care
Legislation allowing veterans to receive local care in rural areas is set to end after three years. Senator Jerry Moran seeks to fix that. Seeking a common sense approach to VA benefits, the Senator hopes other legislators will agree and extend the program.
The program, Project ARCH (Access Received Closer to Home), allows veterans to avoid traveling long distances to get only VA care in locations far from their homes. For years, lawmakers have bemoaned VA's policy to require that veterans travel up to 5 hours or more to get health care. Without an extension, common sense will be tossed out the door and veterans will be denied fair and reasonable access to health care.
According to Senator Moran,
"If reauthorized, the ARCH program would continue to offer cost-effective, quality health care services for veterans who may not have sought VA health care before, as well as services closer to home for those who do not have immediate access to VA hospitals or outpatient clinics."
Let's hope this one gets resolved quickly for the benefit of these veterans.
Source: Great Bend Tribune