GI Bill Drama: Underpaid Veterans A 'Burden' VA Will Not Pay Back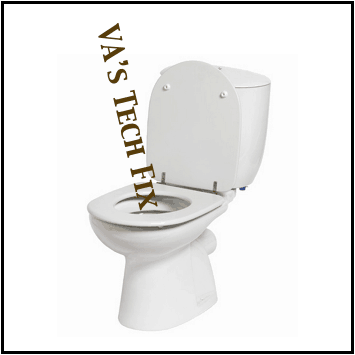 The Department of Veterans Affairs is reversing on its pledge to pay veterans who received less money than what VA was required to pay under the Forever GI Bill system.
A VA spokesman says paying veterans monies owed due to the glitch would require too much work for the agency and be a "burden." When asked about the legal justification for refusing to follow the law, that same spokesman asserted VA was justified but failed to provide the specific justification.
Attempting to implement the law would put "an enormous administrative burden for schools in which some 35,000 certifying officials would have to track retroactively and re-certify hundreds of thousands of enrollment documents," Curt Cashour, the VA spokesman, said over email.
Cashour also said that students who were overpaid because of the law's changes or because of issues in implementing the law "will not be held liable for the debt."
Now, I usually poo-poo talk of a class action lawsuit since they are expensive and difficult to maintain, but this GI Bill glitch and the agency's flouting of the law is a class action waiting to happen.
Can you imagine the amazing discovery attorneys could dig up about this boondoggle? Does VA really think no one will sue?
RELATED: VBA Chief Says Press Exaggerating Veterans' Hardship Claims
GI Bill Background
For the past decade, Congress has dumped billions of taxpayer dollars into VA coffers to fix its aging IT systems. As recently as 2013, VA paid over $200 million to create a new Post 9/11 GI Bill software processing system that was only half done. When Congress created the Forever GI Bill, VA was obligated to update its processing system, but attempts to update that expensive system were unsuccessful prior to the law going into effect.
Since October, VA has scrambled to fix a massive software glitch that prevents full implementation of the Forever GI Bill. Despite repeated promises by VA leadership, the rollout of software necessary to implement the new laws failed to work as advertised.
As a result, and despite millions in taxpayer dollars to fix the glitch, VA is still unable to get veterans paid at the appropriate amounts. The agency does not know how many veterans are impacted, supposedly, and it does not know how much money the agency is potentially saving by not implementing the new GI Bill appropriately.
RELATED: VA Disbanded Oversight Of Forever GI Bill Before Boondoggle
In a congressional hearing two weeks ago, VA refused to provide specifics about projected timelines for repair. VBA Undersecretary Paul Lawrence also said press reports were overblown where veterans were reportedly harmed by the agency's failure to pay in time.
A 40-Year-Old Database?
We also learned VA was still using a 40-year-old computer data system as the bedrock of its cobbled GI Bill system. This revelation rubbed everyone the wrong way given the hundreds of millions Congress allocated to avoid exactly this problem years ago.
In a phone call, VA now asserts the Forever GI Bill will not be properly implemented until December 2019. "They are essentially going to ignore the law and say that that change only goes forward from Dec. 2019," one aide told NBC News.
VA Will Not Pay
Now, unnamed VA insiders told Congress the agency no longer intends to pay veterans the monies they were entitled by the new law. The agency claims fixing the errors will require too much work and result in further backlogs.
RELATED: Can I Lose My 100 Percent Rating If I Get A Job?
So, where did the money go? It obviously did not go to appropriately update the GI Bill processing software. Did the tax dollars get siphoned off for other programs?
That is what I hear.